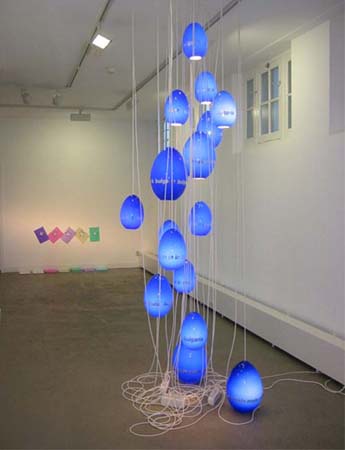 The Quarantine Series is the latest addition to Amsterdam's contemporary art scene. Nina Folkersma is the curator responsible for this relatively new project and we met up so she could fill me in on how it's all working out.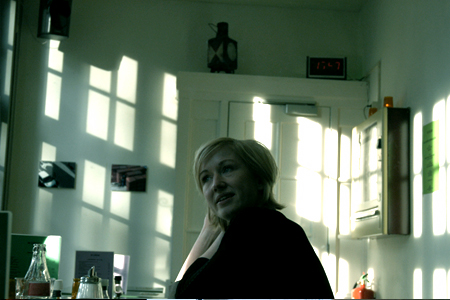 Former participant at the Curatorial Training Programme of De Appel, Nina initiated a series of exhibitions in 2001 based at the space managed by SKL6 (Stichting Kunstwerk Loods 6) – a foundation supporting innovative art projects and managing of the former luggage hall located on KNSM Eiland. She still continues her relationship with SKL6 as an advisor to the board and it was from subsequent exhibitions that were held in this huge space, that the idea came of creating a dynamic program of exhibitions and events for a smaller site. Nina was drawn to the smaller location at the former 'quarantine' building because of its great spot in an area undergoing intense cultural investment.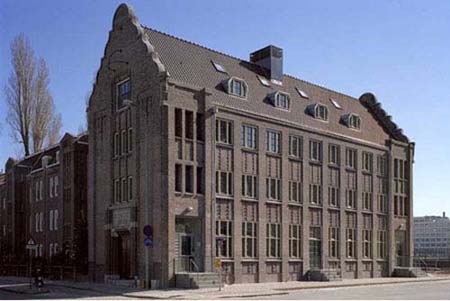 By sharing a space with a cafe, Nina was also curious if her exhibitions would become more accessible to a different public. Quarantine Series would launch as a 12-month pilot project and in June 2003 the programme kicked off to a much anticipated and enthusiastic reception. Nina's aim is to attract a selection of interesting international talent – an element Nina felt had been unexploited and underdeveloped by the Amsterdam art scene – and this approach has won her many fans. Her particular taste and enthusiasm for contemporary art has led her to establish relationships with artists working across Europe in institutions as diverse as the Palais de Tokyo in Paris. Her idea to present the various exhibitions as chapters from a story and exploit the different possibilities of the space has already made QS well known internationally.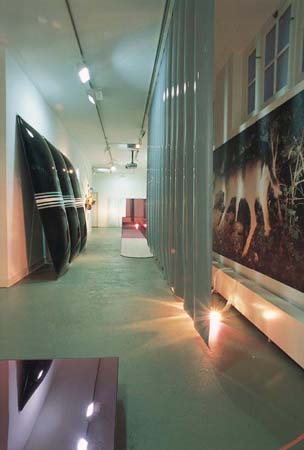 Artists featured in the QS so far include Jan Christensen, Alain Declercq, Plamen Dejanoff, Borre Saethre, Like A Tim and Planningtorock.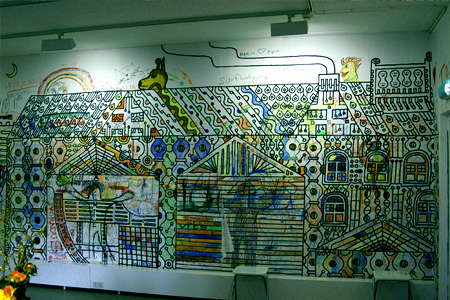 Our interview allows us to catch the last day of the exhibition by Japanese artist Jun'ya Yamaide. It's an interesting project incorporating the talents of illustrator Akinori Oishi
and really acknowledges the fact that the space is shared with a cafe. The piece screams 'interact with me' from the minute you walk in. "Jun'ya's concept was interactivity with the audience and the drawing was made to connect with the history of this area. He wanted people to express their own ideas of history and trigger their creativeness."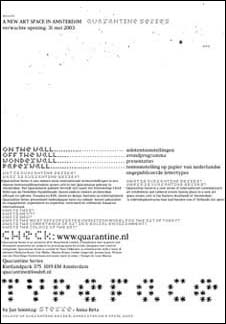 Nina's vision of QS stretches beyond just the style and content of the work it exhibits. QS as a brand, has a life and purpose all of its own. With no logo or house style limiting its identity, press releases and invites have become one-off statements. Created by graphic designer Luna Maurer using different typefaces created by leading Dutch typographers, the invitations have become instantly recognizable and a series of work in their own right. The website also plays against the rules with different colours representing its manifestation every day.
Future plans? "Possibly using the SKL6 space to present international group shows. There is also talk of QS creating one-off events in the new temporary venue of the Stedelijk Museum and perhaps publishing the complete collection of QS invitations. We're also returning to producing topical documentaries on big international art events. The success of the last year's documentary on the Venice Biennale determined a second year's repeat and we're also scheduling in a report from Sao Paulo Biennale. The ambition is to get them eventually aired on Dutch TV station VPRO. The Open Office project will also be ready in June and evaluate the past 12 months of the QS. It's a transparent process with a strong emphasis on feedback."
Quarantine Series
Opening daily from 12pm until 1am and at weekends until 3am
Address: Rietlandpark 375, 1019 EM Amsterdam
Tel:+31 (0)20 419 3851
http://www.quarantine.nl
Text: Ania Markham from Post Panic
Photos: Mark Visser from Post Panic
Additional photos courtesy of Quarantine Series
[Help wanted]
Inviting volunteer staff / pro bono for contribution and translation. Please
e-mail
to us.