'Furniture Design Agra' is organized by Nanae Hara, a furniture designer. She has participated in 'Happening', one of the largest interior events in Japan. Some of you reading this might know of her since she's been featured in some interior/life style magazines. We interviewed Nanae Hara of 'Furniture Design Agra' an entitywith a great reputation both in Japan and overseas.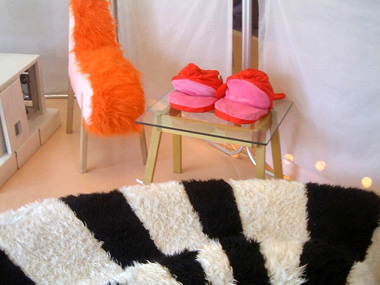 Please tell us your background. I've heard you're originally from Tokyo and majored in oil painting at university. How did you start making furniture in Hokkaido?
Though I majored in oil painting at university, I was doing a plastic art as well. It was more difficult to make three-dimensional shapes than I expected and I had no idea on what I should have to do then. After I graduated from university, I had no regular employment. Then I came up with an idea that I might be able to learn how to make three-dimensional shapes if I found a job at a furniture manufacturer. I visited a factory while I was traveling around Hokkaido on a motorbike. They told me to come here and work with them from next April. Luckily, I could find a job at a furniture manufacturer. Unexpectedly, the factory was located in Asahikawa where there were lots of furniture manufacturers. At the factory, only a few people did all of the manufacturing process and I learnt a great deal from them. I quit five years ago and become independent.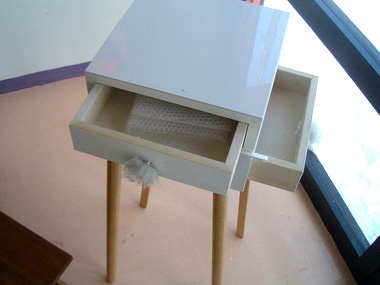 Please tell us about Furniture Design Agra.
To propose a cute lifestyle for cool adults and to appreciate the great pains the office workers have taken from their routines, I would greatly like to provide comfortable and luxurious furniture with luxurious materials. I would like to provide products that can be your cute and lovely partner with stability and tolerance. Something that you can lean your body on.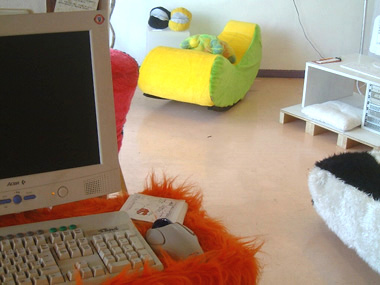 Does your typical Japanese identity sometimes become an idea in creating furniture?
For most Japanese who used to live their everyday lives sitting on tatami until quite recently, I think it's difficult to understand the Western's lives on wooden floor or carpet.
Furniture imported into Japan has been remodeled in Japanese style, but I don't know if it's good or bad. For example, chairs of Japanese cars and airplanes are really uncomfortable. This is one of the reasons I want to create comfortable furniture.
Though I think such a kind of evolution is rather interesting when it comes fashion culture such as the avant-garde street fashion in Harajyuku. I want to learn Japanese tradition and culture correctly. Not evolving by misunderstanding, it should be evolved with a clear grasp of the essence and it's the task of Japanese people.
Read more ...

1
2
[Help wanted]
Inviting volunteer staff / pro bono for contribution and translation. Please
e-mail
to us.