Mawari is a global team that has developed high-quality, real-time, interactive 3D streaming technology and formats to make AR experiences more accessible to people in various fields. Since its establishment in Shibuya, Tokyo in 2017, Mawari has led many advanced AR projects to fruition. We spoke with Luis Ramirez about Mawari's projects, technology, and the future of XR.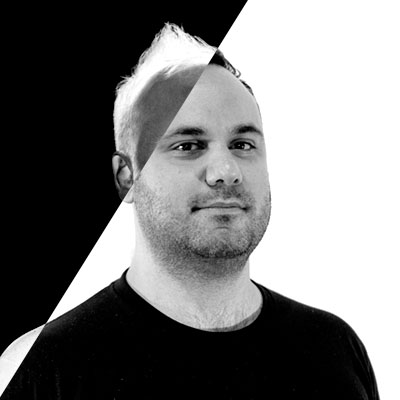 Mawari, CEO – Luis Oscar Ramirez Solorzano
Firstly, please tell us about yourself.
I was born and raised in Mexico City and have lived and worked since my 20's in United States, Germany and Japan. I studied Mathematics at the National Autonomous University of Mexico (UNAM) and became a Data Scientist. Studies at Berklee School of Music also led me to being an Electronic Music Producer . I've been working in the XR Industry for 7+ years. I've been living in Japan for almost 10 years and established Mawari, Inc., with my partner Takeo Yatabe in Shibuya, Tokyo in 2017.
Please tell us about Mawari.
Mawari, Inc. has been pioneering the creation of cloud rendering and streaming technology for interactive XR experiences since 2017. Since then, Mawari's partner list is a who's-who of visionary innovators in telecom and entertainment including KDDI Corporation, Sapporo Breweries Ltd., Adways Co., Ltd, and AFK Australia.
As part of its larger technology stack, Mawari has developed a proprietary, XR-focused 3D Streaming CDN called "3D/XR Content Streaming Platform" that renders 3D content in the cloud and delivers it efficiently to devices. It is the next-generation content delivery platform for the Metaverse. Core to this is Mawari's unique, patent-pending 3D Streaming CODEC / compression technology that minimizes the weight of 3D content and enables real-time rendering and streaming to smartphones and XR glasses.
Mawari's platform is compatible with modern web browsers or applications built with Unreal Engine and Unity, most importantly it is cross-platform and cross-engine by design. The platform's split rendering capability allows developers to decide what content should be rendered in the cloud versus on the end-user device where, for example, UI or lightweight content might ideally be rendered.
Mawari's mission is to accelerate the arrival and widespread adoption of synthetic reality experiences to meet the demands of its visionary clients and has been working relentlessly to solve real-world challenges to meet the demands of visionary XR partners.

Mawari Uses AWS Wavelength to build 3DXR Content Streaming Platform
I saw name of Ori Inbar (Super Ventures/AWE) as Adviser in list of your core team member of Mawari. Could you tell me your team and relationship with him?
We met Ori in 2019, since then we've been in touch and in March 2021 we joined Super Ventures class / accelerator. Ori mentioned that after looking at over 500 XR Startups Mawari was one of the most interesting in terms of vision and technology. After the accelerator we mutually decided to strengthen our relationship and Ori became a board member and Strategic Advisor of Mawari.
I know you participate AWE 2021 on last month in Santa Clala, CA, USA. How was the response at there?
We are very glad to have joined AWE 2021. First of all the XR community is very open a collaborative and because of this very welcoming. In terms of Mawari and our technology, it was a turning point of validation for our vision, most of our booth visitors were impressed by the quality and reliability of our platform. We have many follow ups with big players in the XR industry.
Read more ...
[Help wanted]
Inviting volunteer staff / pro bono for contribution and translation. Please
e-mail
to us.