Once again, Berlin was 'back is the incredible' to the fashion world last weekend and hosted the fashion fair Bread & Butter, a A-Z of inter/national street/fashion. Set in the very impressive outbacks of Berlin in a very large factory building, the contrast programme the Bread & Butter 'off' show in the very impressive 'staatsratgebaeude'. The 'off' show was base for young Berlin fashion designers to present themselves and their wears. Alot to look at and in some cases very little to wear. Bread & Butter hailed the opening of the 'Spiritroom' the Nike showroom, concepted and run from the Berlin ideas network Circleculture Cc: and this time designed by Chris Rehberger from Double Standards.

Interesting was of course representation and its form and that is the idea behind this months article. What does an indivdual or company or brand have to do these days to make some noise?
I met up with Johann Haehling from Circleculture Cc: and Chris Rehberger from his newly found design agency Double Standards – ex Standard Rad and we had a talk. The following text is a summary of statements and information from a chat with Johann and Chris.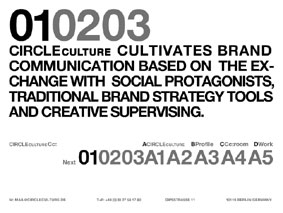 Chris Rehberger, I would personally say is probably germanys superstar designer. He's working the biz for 15 years now and his track record is very impressive. Chris describes Double Standards as an design office for the execution of ideas. His work developes through 15 years of design, video works since '94, his band and recordlabel 'perlon' since '97. Its a logical development towards an interest in culture – musuem and exhibition design, videos, screen design and tv identity. Chris moved from London to Berlin two years ago. Like us all he descibes his decision as one made for the taste of Berlin's cultural benefit.
Circleculture Cc: is about culture and I can repeat and repeat, this city has only culture to offer. Living in the big city, which is as taxing as rewarding, it's all about taking and giving. The Spiritroom is large, smart, chic and empty yet full with – exactly as the name suggests – spirit. The Spiritroom, a concept developed by Circleculture Cc: together with Nike for their new limited collection. It is a space and more importantly a platform for new styles and a chance for new Berlin fashion designers. Chris also did the Circleculture Cc: corporate design and also the new Sprirtroom interior design and deco. Very locker room look, lots of wood panelling (again) look and a nice mix of design and fashion.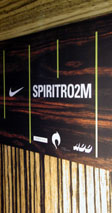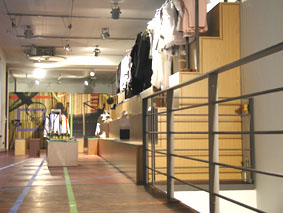 Johann decribes Circleculture Cc: as a young company that does presswork, consultation, workshops, through to development and execution of concepts for brands. Their claim reads: 'Circleculture Cc:: we grow, farm and manage ideas' Circleculture Cc: is an idea agency.
During our talk in the Spiritroom, a very interesting point raised was – that we are in Berlin and so we are part of the development and possiblities we have in Berlin. Being a part of the development and sometimes in our everyday life, we do not realise that Berlin, after the reunification, is a young city and the chances we have here at present maybe seem few, but the result will be somewhat bigger and probably on the long run better. The Berlin hype, that we all witnessed and were happy to wave goodbye, was maybe the purification process we needed. Berlin is truly the proof, that culture, creativity and attitude counts, Berlin is tough and business tougher. The lack of infrastructure is balanced out with unity and improvisation and that is the flavour of Berlin. It's also Circleculture Cc:'s job to make Berlin transparent for companies and brands looking to understand the Berlin scene and youth culture. Berlin is the white piece of paper that's awaiting the image.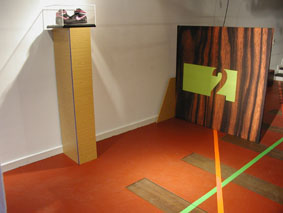 We all realised – after the Berlin hype was over – big names and big bucks in the big city didn't help. We all discovered it is not what the city and the people in the city wanted. The input and output and probably the motivation for moving to the city were wrong. The artificial versus the real and even the evil versus the good.It would have been more important to understand what Berlin is all about. Come to the city and participate in the creative process and you will understand what Berlin is about and how the city works.
Chris made one point clear. Design is the communication of the way one feels and awareness of what one does and why. Attitude and Honesty is the basis for good design. We are all overloaded and overfed and it the designers responsibilty to create intellectually and define the space we live in. Design must serve the observer, it must create interest and in return demand(force) a reaction. It's about giving and taking. And to coin one of my one of my favourite lines, to do something for the kids.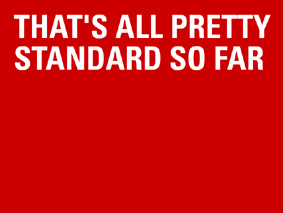 INTERACTION, COMMUNICATION.
A really good example was during the football games last year. Subground was the Nike concept under the parliament area. All games on big screens under the ground where kids could hang out and play. Football in the city, neighbourhood versus neighbourhood. Kids playing football. It was a true example of a brand having the power (taken from the) and giving it back to the community.
Circleculture Cc:'s further development will be expanding the network, starting from Berlin… Circleculture Cc: is a network that asks questions and answers needs, informs, develops, documents and pushes on trends. This is a growing process and so Circleculture Cc: is a process in itself. The workshops are an important part of Circleculture Cc:, a time and place for exchange, a time to break down a problem, understand a brand, the culture that surrounds it. This idea is part of Circleculture Cc: – the process that is taking part in the creative process itself.
Giving and taking – that's representation in the big city.
CIRCLECULTURE CC
Address: 11 Gipsstrasse, 10119 Berlin
Tel.+49 (0)30 2758 1780
http://www.circleculture.com
Text: Paul Snowden
Photos: Paul Snowden

[Help wanted]
Inviting volunteer staff / pro bono for contribution and translation. Please
e-mail
to us.