Sweden Day in Tokyo 2012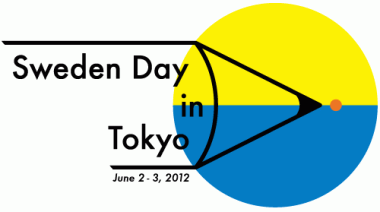 A way to experience Sweden –its history, culture and lifestyle– in the heart of the Japanese capital.
Sweden Day in Tokyo is a good opportunity to approach the country. Swedishness increasingly, grabs attention from different parts in the world. Their furniture design, music and fashion is constantly on the spotlight. Held at the Embassy of Sweden in Tokyo, coinciding with the Swedish national day and also the visiting of the Queen and King of Sweden this year. The scheduled activities are: exhibitions, music and dinner. There will be also room for inspiration and ideas to help with the reconstruction of East Japan and the possibility for donations.
An initiative supported by the Swedish Chamber of Commerce and Industry in Japan, which actually will celebrate its 20th anniversary.
Embassy of Sweden
Date: June 2nd, 3rd, 2012
Opening Hours: June 2nd 10:00 – 17:00, June 3rd 10:00 – 15:00 (invitation required for this exhibition/event)
Place: the Embassy of Sweden
Address: 1-10-3-100 Roppongi, Minato-ku, Tokyo
TEL: +81 3 5562 5050
http://swedendayintokyo.com
Posted by
Victor Moreno