TIMELESS CONVERSATIONS 2020: VOICES FROM JAPANESE ART OF THE PAST AND PRESENT
HAPPENINGText: Sophia Sloan
How often does an exhibit ask the audience to make connections from past works of art to now? Although many in the art field take this relationship for granted, we often forget to ask the viewers to consider its relation to the present day. "Timeless Conversations 2020: Voices from Japanese Art of the Past and Present" held at The National Art Center Tokyo (NACT), goes a step further and guides the audience through this process.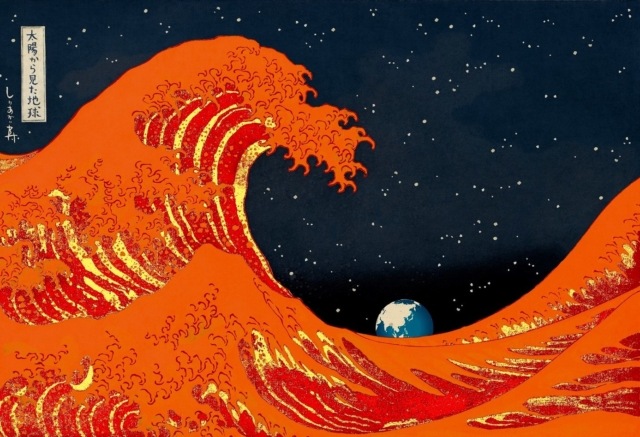 Shiriagari Kotobuki, The Earth as Seen from the Sun from the series Nearly 36 Somewhat Ridiculous Views, 2017, Collection of the artist (*)
The explicit juxtaposition of contemporary artists with a traditional counterpart presents the artworks in a way that illuminates the many ways contemporary artists are still in conversation with works from the past. Sharing similar themes or subjects, the audience is invited to join in on the dialogue and reflect on the relationships between the two periods. Additionally, the exhibit features a free booklet, describing the artists featured in each room, along with a list of their works. The pocket-sized resource is sprinkled with delightful questions regarding the artists, eliciting thoughtful engagements from those browsing each space.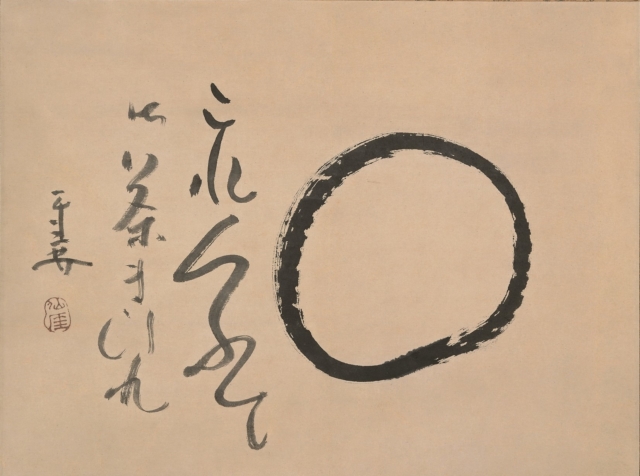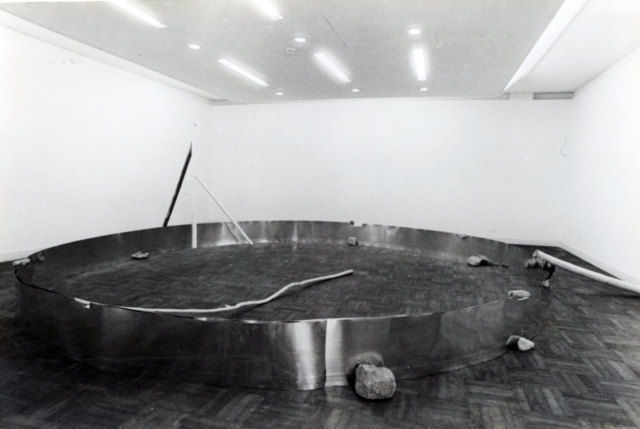 Up: Sengai, Gibon Circle, Edo Period (19th century), Fukuoka Art Museum (Ishimura Collection) (*)
Down: Kishio Suga, Supporting a Void, 1985, Collection of the artist. Photo: Kishio Suga
Thanks to the plenitude of texts throughout the exhibit, audience members are able to fully engage and expand their own readings of the works presented to them. Pieces such as Sengai's "Gibon Circle" (Edo Period/19th century) and Kishio Suga's "Perimeter Void" and "Supporting the Void" (1985/2020) benefit from such additional information. Here, Sengai's circle ink drawing is juxtaposed next to Kishio's two installation pieces made out of natural material to form a circle and an incomplete square. While there are many similarities to draw between the two in terms of geometry and use of empty space, the supplemental text on 18th century Buddhism and its influence on Sengai only deepens our understanding on the similarities between the two artists. We now ask ourselves "How does Buddhism affect the use of empty space or geometry between Sengai and Suga?".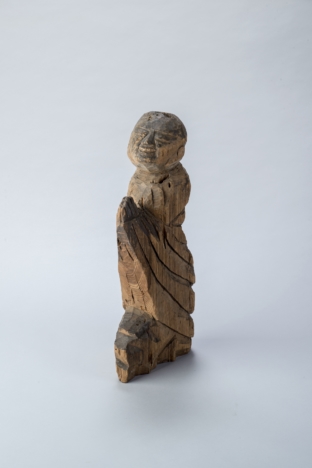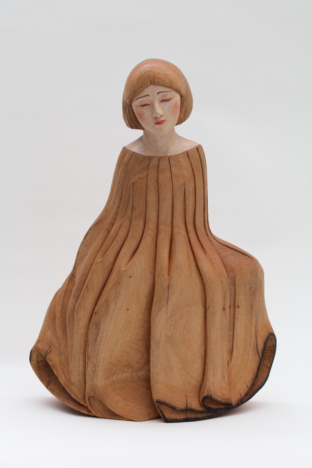 Left: Enku, Zenzai Doji (Self-portrait), Edo Period (17th century), Shinmei Shrine, Gifu
Right: Koji Tanada, winding girl, 2019, Private Collection. Photo: Kei Miyajima © Koji Tanada, Courtesy of Mizuma Art Gallery
A common way we see contemporary artist's engage with works of the past is by having a strong influence from a particular artist. The works of 17th century monk Enku was a strong inspiration for wood sculpturer Koji Tanada, where they would both use a single tree to carve out a sculpture. The space was inhabited by several sculptures by both Enku and Tanada mingling with one another.
Read more ...

1
2
[Help wanted]
Inviting volunteer staff / pro bono for contribution and translation. Please
e-mail
to us.