Design has the power to change the world. The next generation of creators who participated in the Lexus Design Award 2017 international competition received support and training from LEXUS, and one designer, out of 1,152 entries from 63 countries, who used an idea of a "structure to experience the existence of Light YET Shadow" was selected for the Grand Prix award. We had the opportunity to interview this designer, Hiroto Yoshizoe, about what matters most in terms of design and also about his award winning work that shows the possibilities to create a better future.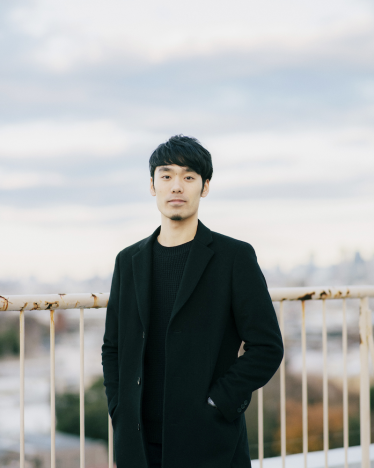 © Hiroto Yoshizoe
To start off, please introduce yourself.
I usually work as a spatial designer of commercial facilities for hotels and restaurants. I graduated from Musashino Art University, and then after several years working as a designer for an interior design company I decided to work for myself.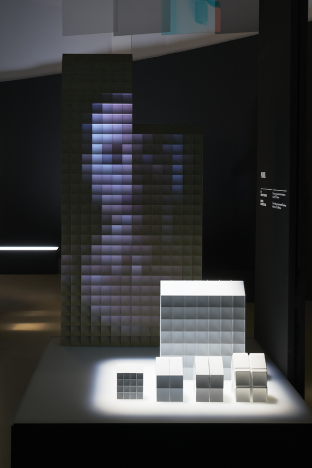 "PIXEL", Hiroto Yoshizoe, Lexus Design Award 2017 Grand Prix prize
Congratulations on winning the Grand Prix prize at the Lexus Design Award 2017 competition! Can you tell us about your award winning work, PIXEL, that you described as a structure to experience the existence of Light YET Shadow?
Thank you very much. PIXEL is a proposal for an original type of building material. This work is a wall-like structure, but if you move behind the wall the element of light and shadow will effect what is shown on the other side. It has the function of output. This is seen as a digital visual output, but as the structure only 'reflects' light, it is quite a simple mechanism. As you can see, the wall is made up of a simple continuous shape, so there is a degree of flexibility in its size and materials as it can be stacked up, or it can form a large surface. I think it has the potential to be used in many different ways. Just like how we use bricks and doors today, this could be a new standard material.
My idea of course drew a large amount of inspiration from the Japanese sliding door, etc. I guess though that my aim was to achieve a phenomenon of 'reflection,' like the light from a television screen reflecting on the ceiling and the mix of colours, and this probably originated from a strong childhood memory.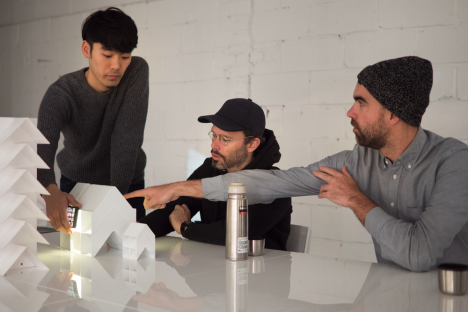 There were 1,152 entries from 63 countries, and from the 12 finalists 4 entries were chosen to be made into prototypes. For the process of creating a prototype with a creator from around the world, what was it like working together with Snarkitecture?
It was objective and they gave me incredibly multifaceted opinions. I am so grateful for their time and cooperation, as we discussed a larger version of my initial concept, the details around materials, and other various phases right up to the presentation. The mentors can really see the direction that we finalists were heading in, the final product as it were to be presented in Milan, and walked together with us on this path leading to Milan.
The criteria for the awards are centred on "a focus on the theme and an interpretation of originality" as well as "Lexus thinks – a deep understanding towards innovative "design" which creates a better future." What kind of comments did you receive from the judges about your completed prototype?
They mentioned that "it has architectural potential", and I felt so grateful that they had really understood my work on an emotional level. This work, which has potential to be a new kind of material, led to questions about how it can be used, the variety of possibilities according to the user, and it was linked to a message of how it could be an asset for society.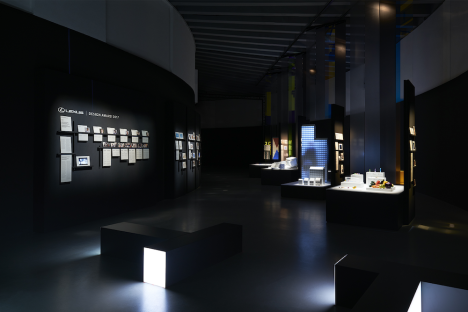 Lexus Design Award 2017 Exhibition view / Milan Design Week 2017
The theme for 2017 was "YET" (Part of the DNA of Lexus's manufacturing section is to create new values and impressions, to aim for excellence through harmony, rather than compromise through conflict with each other). Was this theme familiar to you and the designs that you have put your hand to?
I would say that I personally could relate very closely to the theme, and also my design ahesthetics. I think though that when it was set as the theme, I made a number of different discoveries. There are elements which are contradictory yet attracted to each other, and it is a little different to the world that we see 'between' these different properties, but I think there are some kinds of hints towards them.
At the Milan Design Week 2017 at LEXUS you had a presentation and prototype exhibition, but did you see other kinds of designs from around the world at other booths?
To be honest I didn't have much free time, so I didn't properly look around but I did notice the Formafantasma booth, who will be mentors for next year, and thought that their work was very beautiful and was receiving a great amount of attention.
Read more ...

1
2
[Help wanted]
Inviting volunteer staff / pro bono for contribution and translation. Please
e-mail
to us.