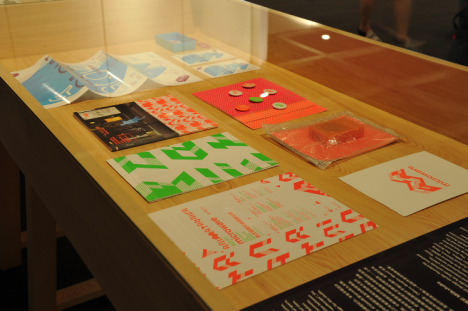 "MICRO-GRAPHIC-WAVE", Mini design exhibition, City Hall Hong Kong, 2016, Microwave International New Media Arts Festival
Please let us know your impressive work, project and design as Milkxhake.
During the years, we had produced so many projects with our small team members (Saki Ho, Jan Cheung and Joe Kwan). And we had a very good relationship with our clients in the arts and cultural sectors. For instance, we had worked for Microwave, the only new media arts organization in Hong Kong for almost 10 years since the rebranding designed by us in 2006. We celebrated our relationship and had a mini-design exhibition "Micro-Graphic-Wave" happened inside the Microwave 20th years anniversary exhibition.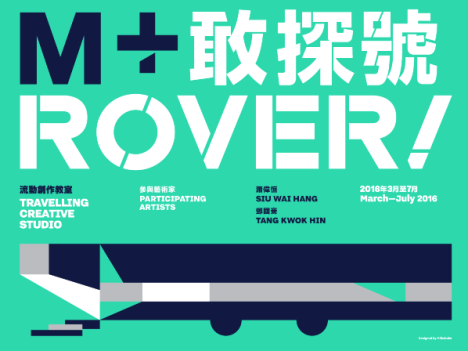 "M+ ROVER – Travelling Creative Studio", Visual Identity, 2016, M+, West Kowloon Cultural District
We have just also collaborated with "M+", the new museum of visual culture to be built in 2019 in Hong Kong. We just finished their project for "M+ ROVER", which was a "Travelling Creative Studio" to schools and communities in Hong Kong curated by M+ Learning and Interpretation team.

T·PARK [源· 區], Naming and Visual Identity, 2016, Environmental Protection Department (Hong Kong)
Another highlighted project was the rebranding for "T·PARK", the Sludge Treatment Facility for Environmental Protection Department Hong Kong. We did the naming and visual branding for the whole facilities and sub-zones, which was a really challenging work for us.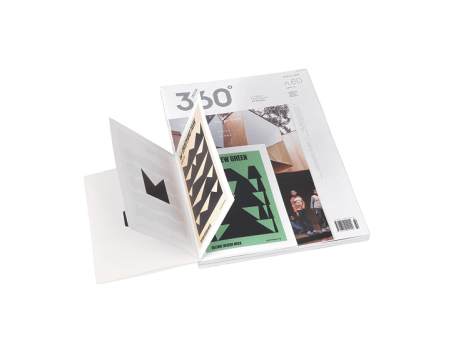 Design 360˚- Concept and Design Magazine 2015, Editorial and Design consultant, 2015, Sandu Publishing Co. Ltd.
Other long-term collaboration partners include the poster series for The University of Hong Kong Faculty of Architecture, Asia Art Archive and Design 360˚– Concept and Design Magazine (China), which we had collaborated since 2009 and recently re-launch the new edition in 2014 as well.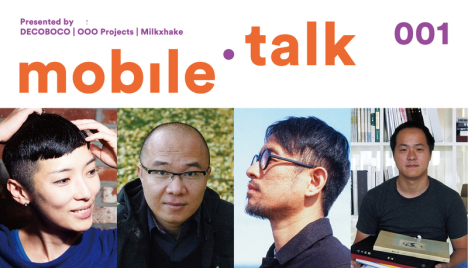 Mobile Talk 2016 #01 Osaka
Could you tell us the touring project of "Mobile Talk" which will be held as the 1st event, on July 30th?
"Mobile Talk" is the new series of independent event of design exchange and gathering of designers and creatives co-founded by Milkxhake (HK) and OOO Projects (Osaka) together. We will invite designers, artists, architects, curators, editors and writers to meet and share their ideas, works and daily lives.
Following the same theme "#independent/#collective" this year, "Mobile Talk" will first travels to Osaka, Hong Kong (Oct.) and Taipei (Nov.). In Osaka, we will invite 4 speakers from South Korea, China and Hong Kong including Na Kim (graphic designer), Keith Lam (new media artist), Ou Ning (curator) and Yan You (independent publisher). Each of speakers will have around 20mins, to share their 5 works and 5 objects inspired from the theme and their daily lives with participants. Instead of normal static design talk, we intend to make it more interactive and dynamic to suit the concept of "mobility".
Read more ...
[Help wanted]
Inviting volunteer staff / pro bono for contribution and translation. Please
e-mail
to us.