As focused on visual branding for arts and cultural institutions and organizations in Hong Kong, design studio "Milkxhake" has been collaborated with various teams since the foundation in 2006. Javin Mo is the founder and a graphic designer. After an amazing experience and sharing at FABRICA and travel in Europe, he decided to challenge to a very commercial city, Hong Kong with presenting effective visual communication to empower the branding. Then this time, with inviting Asian creators, the 1st event of talk series "Mobile Talk 2016 #1 Osaka" will he held on July 30th. It will tour to mobile among Asian countries and vary guest speakers will be selected for each venue with the common theme as "#independent/#collective" in 2016. Javin is also a member of the projectors, whom is enthusiastic in involving local art and design happenings, as well as sharing with the younger generations. We asked him about his career and idea for the event luckily.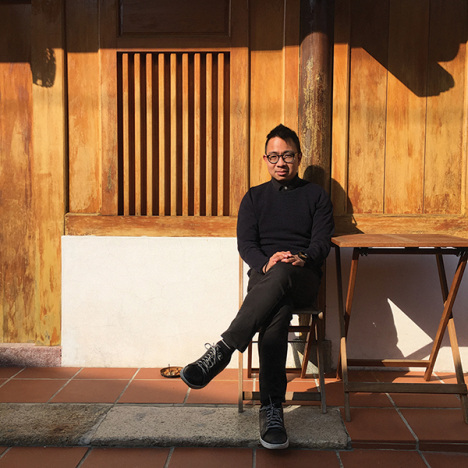 Javin Mo
Could you please introduce yourself?
My name is Javin Mo, a Hong Kong based graphic designer and I was actually not graduated from design school, instead from the School of Communication at Hong Kong Baptist University. After graduation, I started to work as a graphic designer in Tommy Li Design Workshop, one of the renowned branding consultancies in Hong Kong. In 2004, I went to FABRICA, the Benetton Research and Communication Center in Italy and stayed for one year. In 2006, I founded my own design studio Milkxhake and in the last couple of years, our studio mainly focused on visual branding for arts and cultural institutions and organizations in Hong Kong.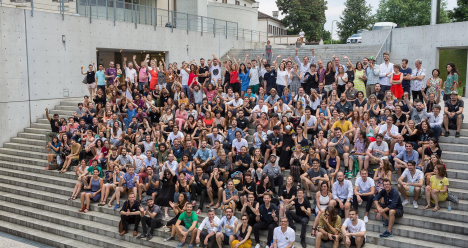 FABRICA REUNION project, 2016 © FABRICA REUNION
What kind of impact did you receive from other young designers at FABRICA?
Actually, I am now traveling Europe when doing this interview in London, straight before the week, I was in Treviso, the small town very close to Venice where FABRICA located and I joined the FABRICA REUNION project held on 24th to 26th June after 12 years. It was an amazing experience and sharing, nearly over 200 FABRICA alumni from 1994-2015 (what they named themselves "FABRICANTI") came there and joined the event. We celebrated the REUINION project by meeting old and new friends, having fun for one day in FABRICA, listened the great talks and sharing from creative professionals and FABRICANTI, to see how FABRICA inspired the student over the years when they came back to home town. At night, we had wonderful music performance and for sure wine, beers and "Spritz", the most famous cocktail drink in Veneto region in Italy.
The most important impact over the years was not only the architectural by TADAO ANDO, the works and visual impact from FABRICA or COLORS magazine produced, yet the people we met all over the world during a year stay was extremely fascinating and inspiring for me. Everyday you could met new people from different places, the dialogue and sharing of daily life became the inspiration and creativity indeed.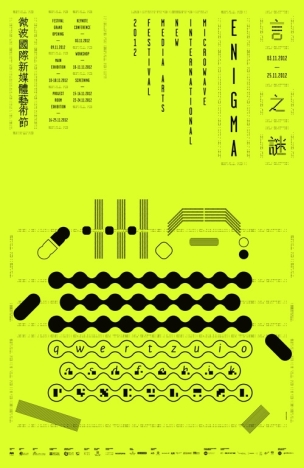 "Microwave International New Media Arts Festival – ENIGMA", 2012
Through its experience, why did you start up "Milkxhake" in Hong Kong?
After one-year stay in Visual Communication department in FABRICA, I began to question and curious how far I can do in my home city Hong Kong. Hong Kong indeed a very commercial city as always and there were not much arts and cultural organization that can use effective visual communication to empower the branding in ten years ago.
When I was in Italy, I travel a lot in the cities such as Amsterdam, Berlin and London when we had holidays. What inspired me most was the role of graphic designers and leaders in arts and cultural sectors are equivalent in Europe and respecting each other, the outcomes were always ended in good results on design works. This was undoubtedly the big challenge I wanted to make in Hong Kong when I was back, and therefore I founded my studio Milkxhake.
Read more ...
[Help wanted]
Inviting volunteer staff / pro bono for contribution and translation. Please
e-mail
to us.