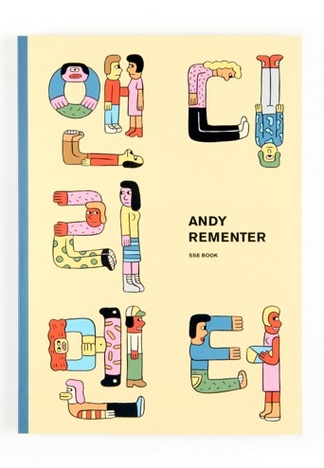 American illustrator and cartoonist Andy Rementer continues expanding and exhibiting his flamboyant creative work around the globe. With a bunch of paintings, drawings, comics and illustrations behind, it was about time to compile his body of work in one go. Korean publisher SSE Project has taken the upper water printing Andy Rementer's first monographic book, with a first edition printed in one thousand copies. The book looks very cute due to its size of 21 x 14.8 cm and its thickness – 160 pages with a neat layout, matt color and black and white drawings. Then in the cover we can find "Andy Rementer" spelled in Korean characters, 앤디 리멘터, whose typeface is made by a composition of characters from his own illustrations as well. These illustrations, and the one in the backside of the book, are varnished, thus creating a suave contrast and high-end finish. This book means a great opportunity to make awareness of Andy Rementer's trajectory in both Western and Occidental countries. In fact, this book has been launched together with his exhibition at Everyday Mooonday gallery in Seoul showcasing some new paintings and a new screen-print release. We wanted to ask Andy for more details about this entire project so pretty.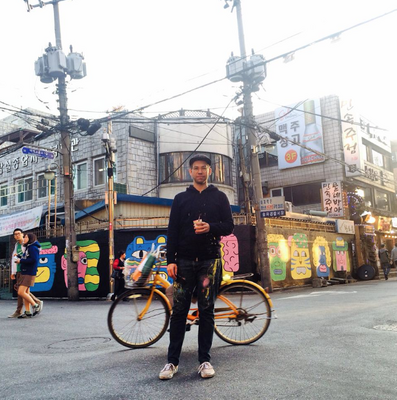 Regarding the idea of producing this book, please tell me how do you team up with SSE in the first place.
I had previously been familiar with some of SSE's books in the past, and started talking with them during the build up to my solo show in Seoul. The gallery put me in touch with them about a year ago, and we slowly developed the book together. 
Please tell me about the background of SSE publishing, what type of projects they usually do and where they operate.
SSE is a Korean publisher that works with many visual creatives around the world. They are known for their publications of monographs, notebooks, and graphic novels.
The awareness of your work in Korea does it come before or after the publishing of this book?
Thanks to social media and a few international projects, I've been gathering a following in Korea over the past few years. Of course this book is a great way to reach a larger audience too.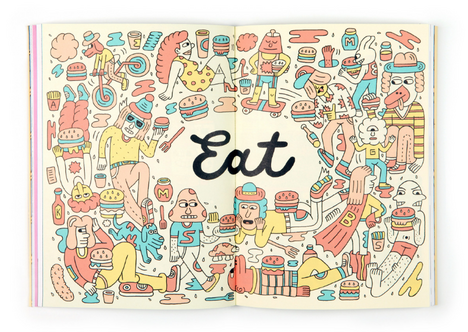 How many copies are made and where it is possible to find this book?
This is the first edition, and it's printed in 1000 copies. It's available to buy online directly through SSE Project or through Everyday Mooonday. It is also stocked at some great book stores including Commune Gallery (Tokyo), 1984 (Seoul), Thanks Books (Seoul), Needles and Pens (LA), and Modo Info Shop (Italy).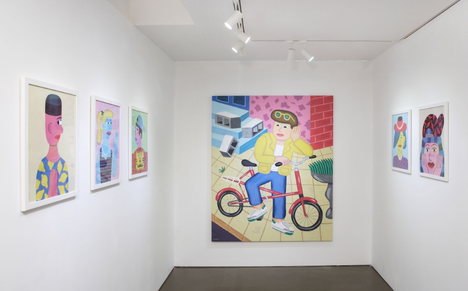 The book launch happened together with an exhibition in Seoul. Could you be so kind to tell a bit about it, how was that? 
The book launched in parallel with my solo show at Everyday Mooonday Gallery in Seoul. The exhibition titled Andy Rementer / 앤디 리멘터 showcases several new paintings, drawings and a new screenprint release. The show runs from October 10–November 9, 2014, at Songpadong,Songpagu, Seoul, Korea.
How do you think people have reacted at your work?
I had a wonderful experience in Seoul, and was pleasantly surprised by the kindness of the people. I received many gifts from fans, something that I've never experienced before. The show went really well and is almost sold out. I have to say the response to my work was overwhelmingly positive.
Right after the show I also painted a large mural while in Seoul. It was completed on a very busy and bustling street, which made it fun interacting with the local community. It was my first public work on that scale, and I hope to continue with more in the future.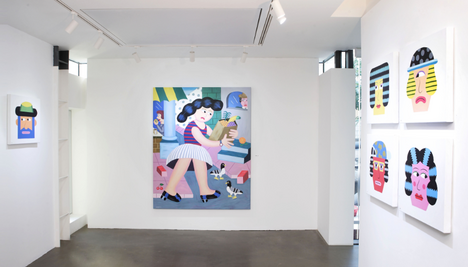 In fact, I saw that on your Instagram, was it a personal project or it was it commissioned work and how long it took to get it done?
The mural was a personal work in collaboration with Everyday Mooonday and the local government. My small crew and I completed the mural in just 2 days. Locals were really happy with the impact the piece makes in the neighborhood; we even received food from friendly folks during the process.
What did you like the most when in Seoul?
I absolutely loved the food! The hospitality was definitely memorable too.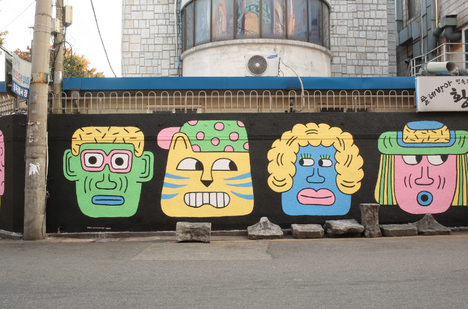 I do understand this book represents your body of work. How did you select the artworks?
The selection process was the collaboration between SSE and me, with the help of my partner Margherita Urbani. We went back and forth a few times over the content, as we arrived at a final selection. The experience was extremely fluid and fun.  
At last, but no least, the cover of the book is an illustration with a text written in Korean, is that your name?
It is my name spelled in Korean characters, 앤디 리멘터. During my stay in Seoul, the country celebrated Hangul Day, a celebration of their alphabet… how cool is that?!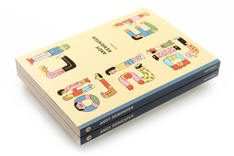 ANDY REMENTER SSE BOOK
Price: $20 + shipping
Published by SSE Project
160 pages, 21 x 14.8 cm
Edition of 1000
Text: Victor Moreno

[Help wanted]
Inviting volunteer staff / pro bono for contribution and translation. Please
e-mail
to us.