A melting touch of futon and soft texture of a woman, drawn with pastel colors. The simple yet carefully rendered work "Futon", gives you peace of mind while you watch. This animated short film "Futon" received a new face award in the animation division for the 16th Japan Media Arts Festival. The creator is Yoriko Mizushiri who is particularly adept at capturing body parts from a unique perspective while she is primarily creating hand-drawn and stop-motion animation. Through this interview, I researched for her new impression about animation which she expresses into simple line drawings.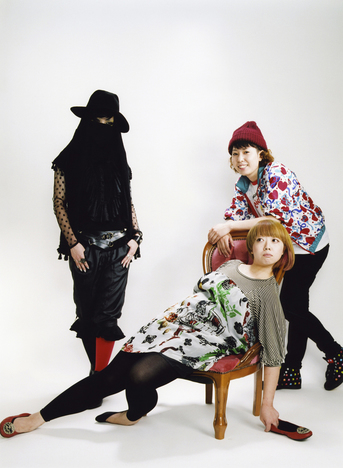 Photo: Takehito Goto
Please introduce yourself.
I was born in 1984. I am a filmmaker who primarily works on animations.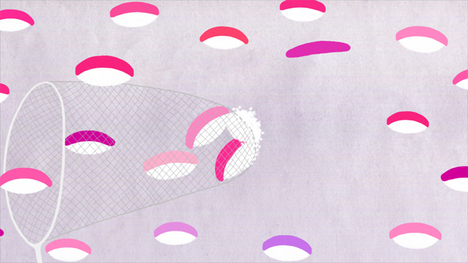 © SPACE SHOWER NETWORKS INC.
Tell me about your recent project and some past projects.
My latest work is an animated short film "Futon". My other works include "sushi (2011)", "Enyogu (2007)", "Kappo (2006)" and "Shiri-play (2005)". I also have made music videos and directed films. I have some ongoing online projects such as an online essay "Yoriko Mizushiri's choices" and an online animation "Dialect animation by Yoriko Mizushiri".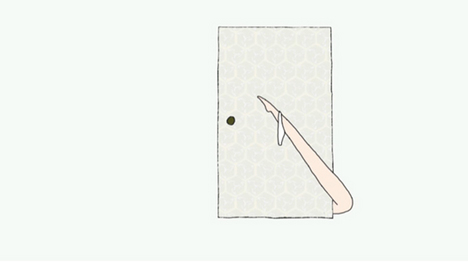 © Yoriko Mizushiri
You often use body parts in your work. What do you get the inspiration from?
I haven't had confidence on my drawing technique so I chose body parts which I didn't need to care about the joints. It is difficult for me to draw a whole body. But, with body parts, I can concentrate on the movement of each part. I try not to draw faces and eyes to eliminate the feelings, since "feelings" are not important for my work. The "touch" is the most important thing for my animated work.

© Yoriko Mizushiri
Where did the idea for "Futon" come from?
While I was working on the continuity and sketching for this work, the title was "Health". The main key of my animated work is "the touch you feel through the animation". To feel the touch, you have to have a healthy body. So I titled "Health". First of all, I chose the motifs such as body parts, cake, sushi, coffee and started to think about the idea of the movements. Then the motif of "Futon" came up in my mind since it is related to sleep and health, also its lips-like shape has an advantage for me. Therefore, I decided to use a "Futon" to connect all the fragments of the animations.
Tell me about the team "Shiripro".
"Shiripro" is a production team which consists of Matsunaga, Nakamura and me. Since our skills are slightly different , we don't limit our production to animations.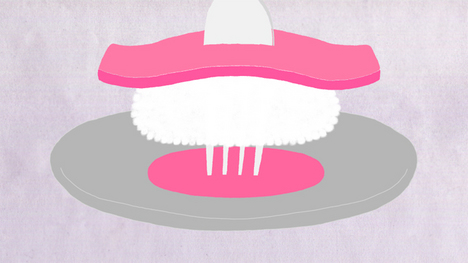 © Yoriko Mizushiri
What do you care about in order to make films?
When I make a film, I always concentrate on making it function as one unit. To make this happen, the easiest way is creating my work by story, numbers, and speed. However, if I want to try something new and unique, I need to make it in a new way. When a work is completed with mystery and persuasiveness, I believe that it is a strong work.
Regarding animations, I think it is a very risky technique because it is easy to understand for the viewers, and at the same time, deceive them. I don't like when animations show the effort of the creator in an obvious way. It gives an unnecessary consciousness to the viewers. I always try not to let this unnecessary consciousness obstruct my animated work. Only the important factors can exist on screen. By getting rid of those things and making the art work raw, then it becomes pure work.
Who is your favorite artists, designers?
I like Yasuji Tanioka (cartoonist), Tomoko Kashiki (painter), and BIGBANG.
You made your directorial debut with the Tokyo MX animated TV series "Lena Lena". Is there anything new you would like to try in future?
Nothing in particular because I'm not a person who has an objective or a dream. However I always try to use some new expressions in my work. So I would like to improve my work in a modest way by using minor changes.
The 16th Japan Media Arts Festival Exhibition
Date: February 13th – 24th, 2013 (closed on February 19th)
Opening hour: 10:00 – 18:00 (20:00 on Friday)
Main Venue: The National Art Center Tokyo, 1F Special Exhibition Gallery 1E (7-22-2 Roppongi, Minato-ku, Tokyo)
Other Venue: Cinem@rt Roppongi etc.
Admission: Free
http://j-mediaarts.jp
Text: Satsuki Miyanishi
Translation: Fumi Nakamura

[Help wanted]
Inviting volunteer staff / pro bono for contribution and translation. Please
e-mail
to us.