Janne Kyttanen, founder of Freedom Of Creation and pioneer in 3D printing will be the protagonist during the 48 Hours live innovation that will start the Heineken Sustainable Challenge, 3-5 April 2012. The competition is an initiative from Heineken to let people and designers think about green solutions to re-use and re-cycle materials, in particular, beer packaging. Heineken launched this competition in which designers have to submit their ideas about sustainability to Heineken experts, who will judge projects according to criteria of innovation, financial and technical feasibility and numbers of votes reached on web. The winner will be announced on June 2012.
Janne Kyttanen, will be the protagonist of the kickoff event of the competition, the 48 hours live innovation. He will live 48 hours in a secret location and develop ideas and solutions for the Heineken Innovation Challenge, interpreting the concept: "share your sustainable ideas on the future of beer packaging. Think re-cycle, re-use. Think transport. Think material." Janne's projects will be transposed on walls and furniture by a visualizer, creating a living art installation, showing the whole creative process from idea to production.
He also created the SHIFT cover design. We have asked Janne Kyttanen some questions about the event.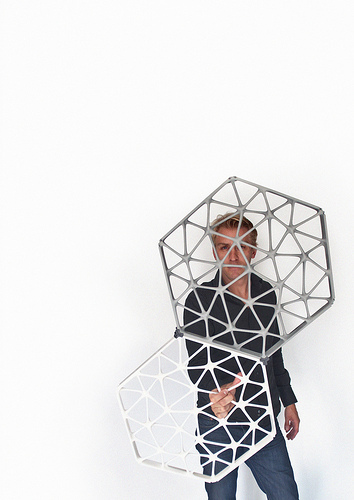 Janne Kyttanen © Freedom Of Creation
Please tell us about yourself?
I was born 1974 in Hameenlinna, Finland. I started my industrial design studies at the Escola De Disseny, Elisave in Barcelona 1996. Then I moved to The Netherlands and graduated from The Gerrit Rietveld Academy in Amsterdam 2000, where I currently live. During my studies, I envisioned a future where products would turn into computer data and their distribution would be as easy as downloading music from the internet. By doing so people could interact with them virtually and produce them at their homes by using 3D printing technologies.
For this purpose, in 2000 I created the first experiments based on this concept. Products were designed by using 3D software, uploaded into Augmented Reality environments for consumer interaction and then produced by using Laser Sintering (a type of 3D printing process). These first experiments laid the foundation for the Freedom Of Creation company, which I founded in Helsinki in 2000.
Freedom Of Creation BV was founded in Amsterdam in 2006 and it has been acquired by3D Systems (NYSE:DDD) in May 2011. This allowed me to gain access to the development of the technology and into the biggest 3D printing production hub in the world.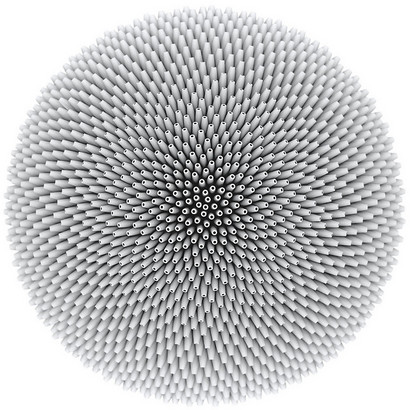 FOC 1597 © Freedom Of Creation
What do you think about this "Sustainable Challenge"?
I am delighted to be part of the Heineken Sustainability launch. I am also glad that Heineken is opening their innovation to seek ideas through crowdsourcing rather than behind closed doors.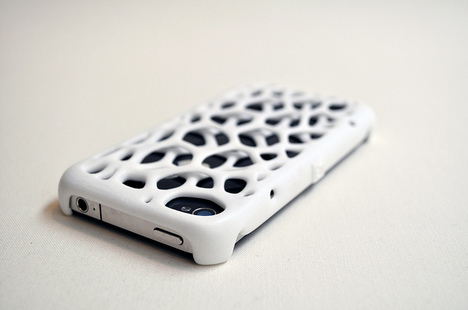 FOC for: FreshFiber © Freedom Of Creation
Please tell us what are you going to do in this 48 Hours live innovation?
I am going to create a great amount of new products.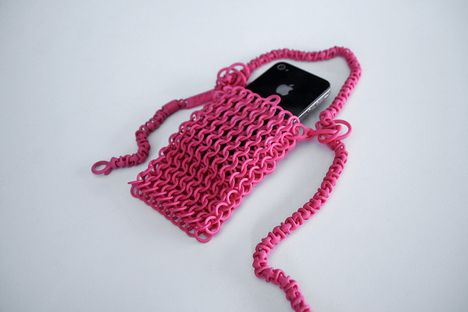 FOC Card bag © Freedom Of Creation
Have you ever experienced long time creating project in public like this 48 hours live innovation?
Never done it like this.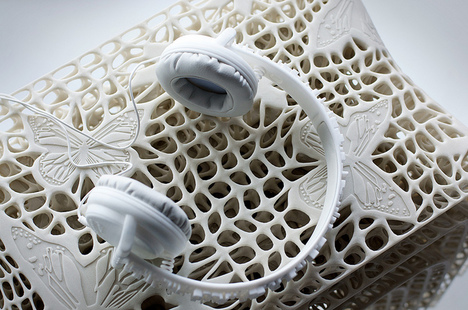 FOC Custom Street Headphones © Freedom Of Creation
What is your secret for creating artistic product designs?
I wish I knew. Ideas just come to me.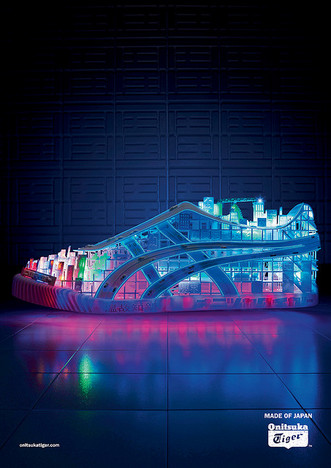 FOC Onitsuka Tiger – Electric Shoe Campaign © Freedom Of Creation
Do you drink Heineken beer?
Yes.
What are the advantages and disadvantages of 3D printing techniques?
Advantages are that you are able to pretty much create any complexity you want, produce things locally, send your designs across the world via email, have no stock etc.
Disadvantages I can only still imagine higher costs and limited material options when compared to traditional technologies.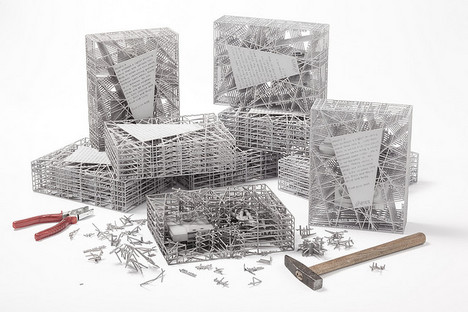 FOC Asics Boxes © Freedom Of Creation
What do you think is the difference between European design and Asian design?
I feel European designs are many times a bit more forward thinking and conceptual.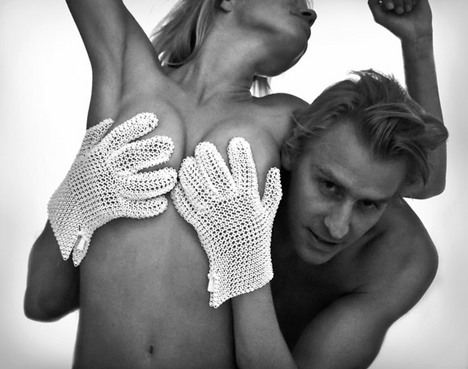 FOC 3D Printed gloves for the Design Hub Barcelona (DHUB) © Freedom Of Creation
What is the best/favorite work that you have ever done so far?
The one that I will create tomorrow.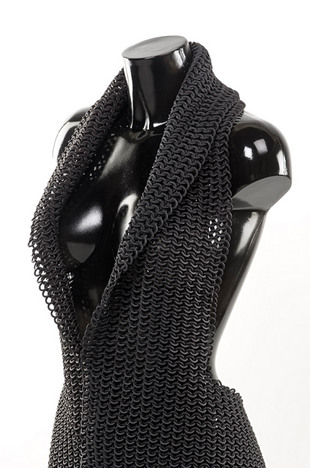 FOC Laser Sintered dress © Freedom Of Creation
What are the changes that you have seen in the past few years until now when it comes to designing?
Design egos are disappearing and designing is becoming as easy as cooking pasta or singing In the shower. Everybody is given the possibilities through technology of various platforms.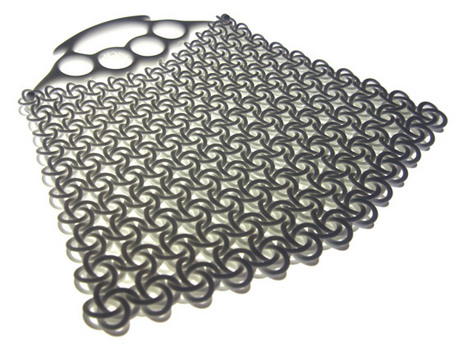 FOC Punchbag © Freedom Of Creation
Do you have any inspiration for your designs? Who or what is it?
No idea. Ideas just come to me when I least expect It.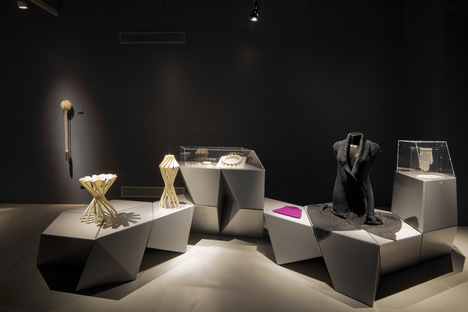 FOC at Design Museum Barcelona '10 © Freedom Of Creation
You are now one of the successful product designers. We want to know if you still have a dream in mind to achieve.If you have, what is it?
Plenty of dreams everyday. I always dream of coming up with the most unexpected.
What is your message to the participants who joined the competition?
Don't hold back. Go crazy.
Freedom Of Creation B.V.
Address: Cruquiuskade 85-87, 1018 Amsterdam, The Netherlands
Tel./Fax: +31 (0)20 675 8415
info@freedomofcreation.com
http://www.freedomofcreation.com
Text: Satsuki Miyanishi

[Help wanted]
Inviting volunteer staff / pro bono for contribution and translation. Please
e-mail
to us.