Body myth, image myth and technology myth.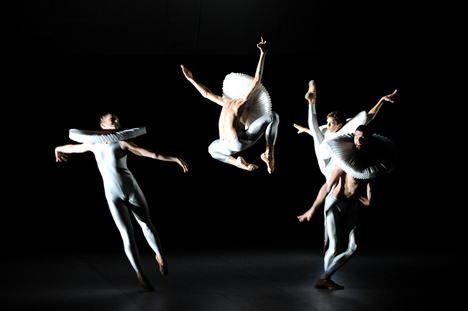 'Moving Target' Ballet National de Marseille © Olivier Houeix
The 18th's Cannes Dance Festival was held for a total of five days from the 22-27 November in Cannes, France, internationally known for the film festival. Frederic Flamand, the artistic director of the festival, created the program called "New Mythology". For the festival, there are three main themes such as body myth, image myth and technology myth, or asking about the meaning of the body in the high-tech era. This theme of mythology will also be carried on during the next festival in 2013.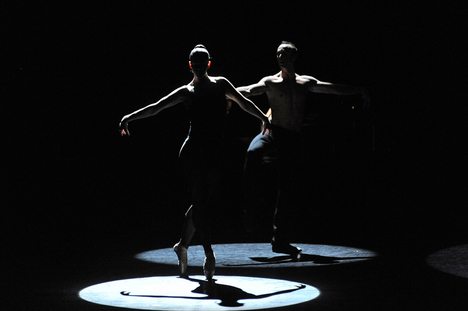 'New Work' LA LA LA Human Steps © Olivier Houeix
The approach towards myth varied depending on the companies and choreographers. For example, the performance style of Thierry Thieu Niang and Compagine Heddy Maalem is contemporary ballet, while La La La Human Steps is contemporary ballet with extremely developed technique; they presented "New Work" for the first time in France. This is a memorable and symbolical piece celebrating the company's 30 years. It is almost unconceivable how the displayed bodies look so extremely beautiful, using spotlight and the contrast between light and shadows that make the dancer's silhouette stand out. Of course, this incredible technique, the troupe's main characteristic, is thoroughly showed in this performance.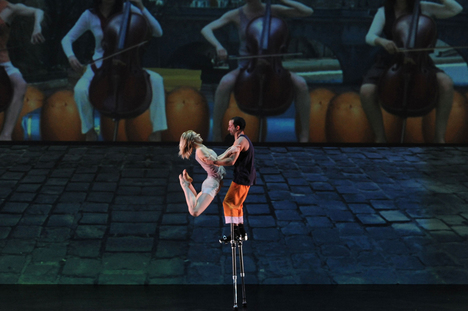 'Orphée' Compagnie Montalvo-Hervieu © Olivier Houeix
Overall, the selection of performance mostly contains a dance with a movie according to the theme; for instance, Company Montalvo-Hervieu is baroque, Michael Clark Company is rock, and Andres Marin is flamenco.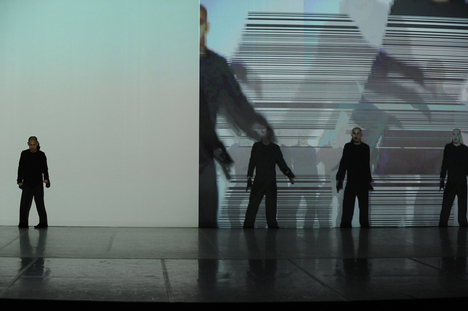 'Holistic Strata' Hiroaki Umeda © Olivier Houeix
All works are synchronized between the movie and body although the genre of music and dance is diverse. In that sense, Hiroaki Umeda's work might be beyond a just dance performance. For "Holistic Strata", especially, it is an illusion, as if the technology swallows the entire body.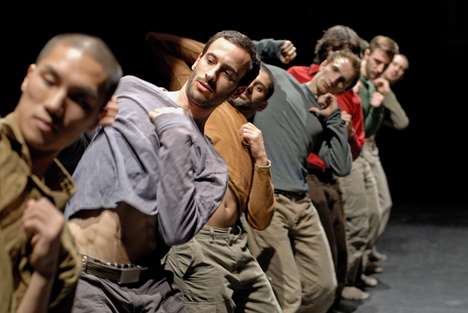 'Uprising' Hofesh Shechter Company © Andrew Lang
Hofesh Shechter Company by Hofesh Shechter, previous dancer at the Batcheve Company in Israel, is one of the up-and-coming choreographers presented UPRISING, which is one of their masterpieces. Additionally, Company Emio Greco performed a piece called ROCCO, appearing for the first time in France.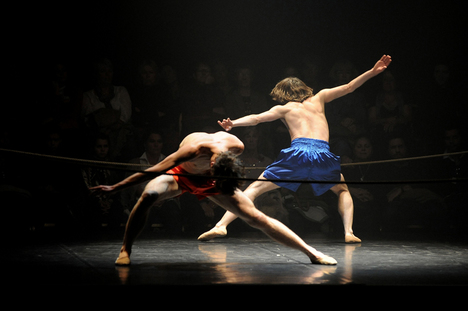 'Rocco' Compagnie Emio Greco | PC © Olivier Houeix
During the festival, the works of Thierry De Mey, a composer, film director and choreographers were also exhibited. One is "FROM INSIDE", which is an interactive work: when you stand and move in the front of projection, a dancer in the movie is following your movement. It is exciting to experience the synchronism with dancers are in the middle of nowhere or dancing along the street between two walls.
Some other works are two movies; "Prelude a La Mer" is a very beautiful work a man and woman dance along side of sea with Debussy's prelude; and "La Valse", an urbanity work a group of men and women dance at the roof of building and the inside of a gymnasium.
Through interpretation by each company/choreographer in terms of relationship between primitiveness of body and image and movie created by contemporary technology, all works are interesting. We are looking forward to new "mythology" in two years.
Cannes Dance Festival 2011
Date: November 22nd – 27th, 2011
Place: Palais des Festivals et des Congres
http://www.festivaldedanse-cannes.com
Text: Wakana Kawahito

[Help wanted]
Inviting volunteer staff / pro bono for contribution and translation. Please
e-mail
to us.