There are many different kinds of work by Neasden Control Centre. Every line of illustration, the typography, and patterns were handmade by him. Sometimes he fabricates a collage with cut outs from photographs and or a variety of materials, and at times he creates works in film or sculpture.
His work features intricate details and fine lines, but each line has a unique quality. We can notice his original narratives in his distinct style that focuses on motifs.
Neasden Control Centre is based in London and works on projects with clients from all over the world. And also creates his own art works. His notebook is becoming thicker day by day with his many ideas.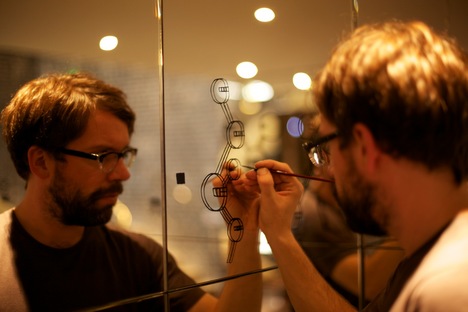 Please introduce about Neasden Control Centre.
Neasden Control Centre is a London based studio established in 2000 by Creative Director Stephen Smith. The studio is renowned for its intuitive process led work across disciplines and sectors working on multi disciplined projects and exhibitions.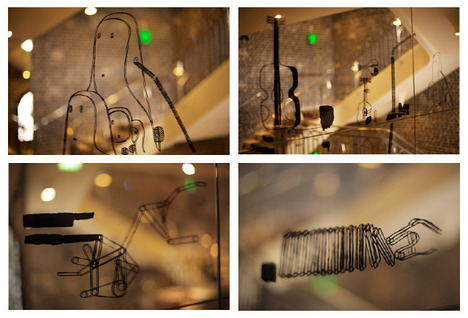 Royal Monceau
Please tell us about your latest activities.
Recently, I was invited to join the Unknown Fields Division run by The Architectural Association as Artist in Residence. We spent 2 weeks on location in Chernobyl and the Russian Space Centre researching obsolete architecture for a forthcoming publication and exhibition that I will be involved with over the next year. I am also simultaneously working on other commercial and non-commercial projects.
When / Why did you start your creative activities?
I was drawing forever and have an overwhelming feeling that this is what I'm meant to be doing, and I really value the importance of communicating on different levels and surfaces with the world.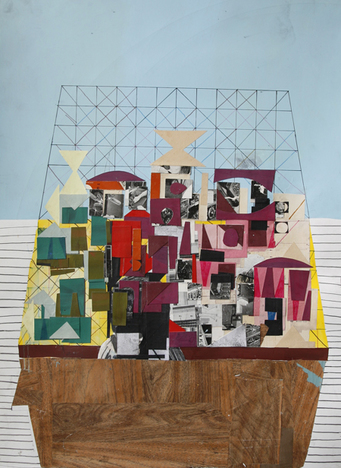 index-16
Please tell us the 3 most important points in the process of making your artwork
Ideas / Process – the materials I use, how I work with them, where I put them…
Accidents – embracing mistakes within the process…
Context – looking at what surrounds the work and why.
What kind of things do you get inspirations for your drawings from?
All the things that are currently passing through my brain 🙂 Sometimes these are abstract and others they are very clear and direct – just like life! Sometimes the drawing itself informs the direction – for example when I'm drawing a particular font that needs to look a certain way the weight of the line itself may inspire the overall feeling of the drawing. Something comes from nothing.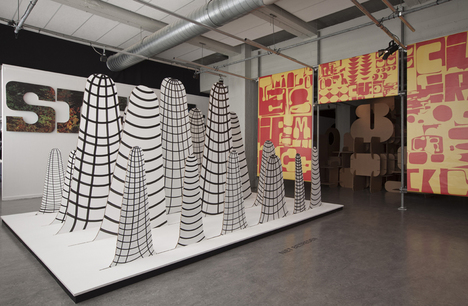 More with less
London where you're living in, has it influenced to your art practice?
Most definitely. I've been living here on and off for the past 12 years. It's a city you're aware in at all times even when you're not. I'm still always finding new spaces and there's so much going on. Average studio size in London is much smaller than in other European cities, which has definitely had an impact on the size of work I am making here at the moment. The movements of such a chaotic city really influence me on a process level; which is unavoidable and welcome. Not to mention my friends and the people I know and connect here with.
What were you intoxicated with when you were a teenager?
Music and DIY Culture. My teenage years were spent getting into the Manchester music scene which was exploding and had a big impact on me at the time – (Happy Mondays, Inspiral Carpets, Stone Roses etc) I also had My Bloody Valentine 'Loveless' on vinyl and remember having that on rewind for a while. That and dodgy rave tapes and skating at the milk float and NCP Carpark in Lancaster.
Have you got any plans you would like to do in next decade?
I am launching a range of NCC homeware products for interiors, and have recently started working with a Risograph printer to get some self publishing going on too. Also I am constantly working on my own artwork for exhibitions, installations and continuing to work collaboratively with like minded souls worldwide.
What is the funniest moment that made you laugh in the last 7 days?
'Fish and tips', 'Ears have walls', 'Balsa Nova' which is a new T-shirt based project I'm working on with my friend Matt Bateman under the name Solution vs Problem. Coming soon!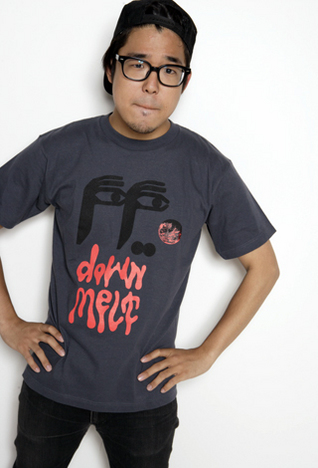 GASBOOK tee Photo : Yosuke Torii
Please tell us if you have got favorite places to go in your vacation.
This summer I travelled across Europe on hundreds of trains with my girlfriend, Holly. For a month we travelled freestyle between Germany, Switzerland, Italy, Corsica and Belgium, finding nice spots to camp under the trees and by the sea. I can recommend the West coast of Corsica for swimming the coast was wild and water was really clean with beautiful beaches. In Switzerland we camped by a river in Interlaken at Brienzstrasse under amazing thunderstorms at night that crashed through the valley.
Please let us know 5 musicians (bands, djs & etc.) who you like recently.
Too hard to pin down 5! I love music. I've been digging alot of spacey music mainly from the 70's recently like; Pluton and the Humanoids – World Invaders, Q – The Voice of Q, Harry Thumann – Sphinx, Phantom Slasher – Blow Slow, Arpadys – Spatial Reggae. Baleric Mike, Rub n Tug, Beppe Loda, DJ KZA, Andy Votel, Lawrence, Chloe, Mudd from Claremont 56. Also anything on Sublime Frequencies.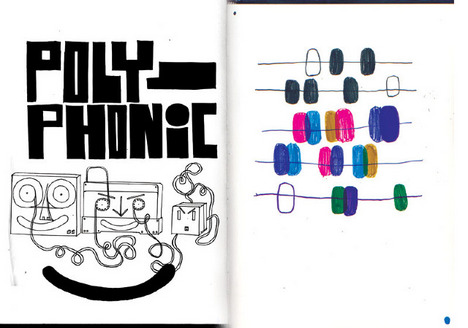 More with less catalog
If you have any comments to the audience.
Thanks to Shift Mag! Big Shouts and bigups to all my friends in Japan especially the Gas AS Interface Crew in Tokyo who I've been working with on different projects for several years now – its always a great experience working with the team and all have a great vibe.
Whatever you're doing – love doing it. Keep believing and making a positive difference in your sphere.
Text: Noriyuki Abe
Translation: Memi Mizukami

[Help wanted]
Inviting volunteer staff / pro bono for contribution and translation. Please
e-mail
to us.