It is an unbelievably fantastic action performed with a lot of beautiful costumes, gorgeous make-ups, and illusional opera music. Cirque Du Soleil always makes you feel seeing a fabulous dream from their performance.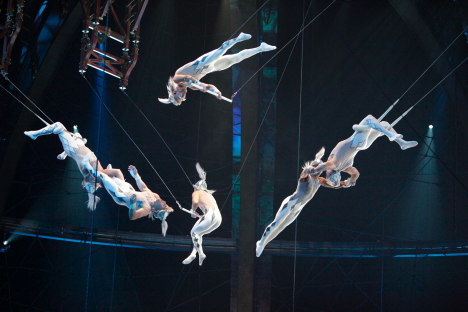 Cirque Du Soleil has its existence as one of the new independent genre of performance groups, whereas it used to be one of the circus group worked in a small town in Canada 25 years ago.Cirque Du Soleil has two types of show: a big top circus which is called as a "tour show" touring around worldwide with the original circus tent, and another is called as "resident show", which is a performance only held at the resident theatre and was designed and built exclusively for the show. ZED™ is the only resident show performed in Japan showcased at Cirque Du Soleil Theatre Tokyo, which was built in 2008 in the Tokyo Disney Resort® site exclusively for ZED.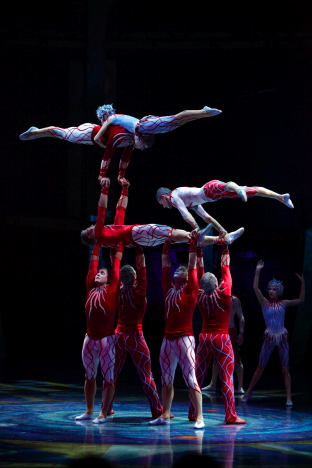 As you get into the theatre, you will gasp because the hall is quite silent, whereas the outside is really cheerful with lively Disney Land. Surely you must feel a high excitement when you come inside the hall. The performance starts before the show opens. Two crowns start to play some tricks on the audience! If you are on the way to the restroom, they will approach to you. You will be their target of the trick!Crowns make an exciting atmosphere to get ready for the show's start.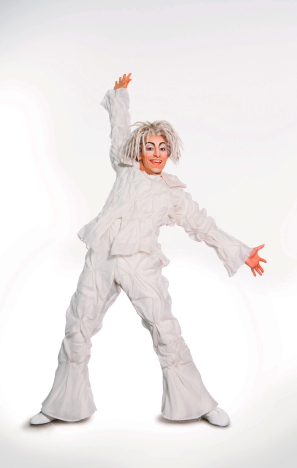 The story of adventure shows you a lot of acts and experiences before the sky meets the earth by the hero named Zed, who is a main character of the show, an elfin and innocent man. You will see a lot of perfect actions by the actors, and feel passion; the show time will pass by like a flash. You will definitely be impressed by this grandly story of meeting and parting.
The great narrative story is one of the feature of Cirque Du Soleil. Needless to say, their performance is super. They will definitely offer you a dreamy and visionary experience. How many times I have exclaimed!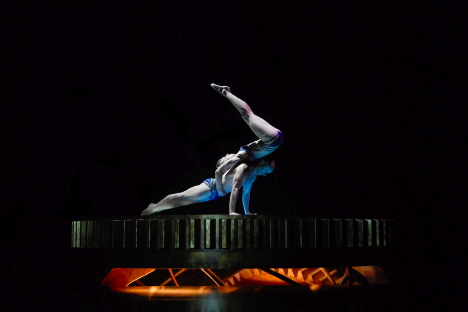 What I was impressed by the most was their act called "Hand to Hand". The act of two world meet was performed by 2 performers showcasing an image sky meets the earth. It shows a quite beautiful performance that a man hold a woman who gets down from the sky to meet the earth. It is so beautiful and I felt a kind of life philosophy.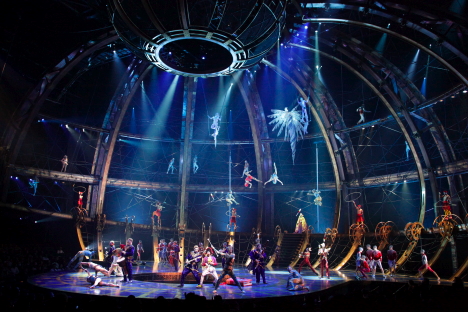 The story of adventure moves with a high gear into "Charivari" which tells you come to the ending part. The book is closed as the exiting journey ends.
And after you calms down by bits, you will realize all the audience had an new experience through the adventure of "ZED". Cirque Du Soleil's "ZED" is not a kind of usual entertainment, but is an adventure to experience. Why don't you visit and experiment the adventure "ZED"?
Cirque Du Soleil "ZED™"
Place: Cirque Du Soleil Theatre Tokyo
Address: 2-50 Maihama, Urayasu, Chiba
Ticket: 7,500 -15,000 yen (Peak Ticket Price +1,000 yen)
Performance schedule can be checked on the official website.
Ticketing information is here.
Tel: 0570-02-8777 (Cirque Du Soleil Theatre Tokyo Information Desk)
http://www.zed.co.jp
Costume: Renée April
© 2008-2009 Cirque du Soleil Inc.
Text: Memi Mizukami
Photos: Kishin Shinoyama, Red Dog Studio

[Help wanted]
Inviting volunteer staff / pro bono for contribution and translation. Please
e-mail
to us.