Vladimiro Merino
"Art is like the silence before the storm. That's what I look for: that silence that anticipates a huge punch in the face. That's art. This big uppercut when you're standing still", he says.
He is Vladimiro Merino. He's from Buenos Aires and he would surely like to be called an artist. He's more than an illustrator, more than a designer. Maybe he's something in between, or something bigger than both. He is, in the surface and deep inside, an artist.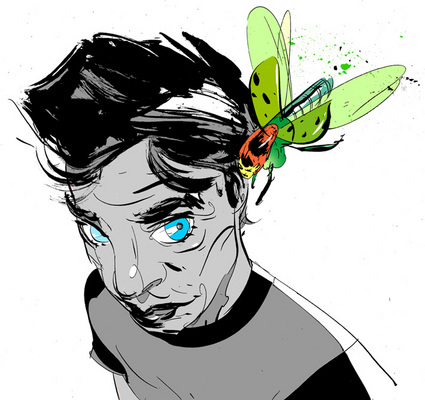 Please tell me about your career.
I started illustrating in the late nineties. Before that I studied graphic design and also painted. I was looking for something more similar to plastic art. That's what I love to do. I was not happy with graphic design so I also attended to art classes and artists studios, and then I continued painting on my own.
When I think about painting, I tend to draw. It happens every time I work on some sketch", he says.

What are you working on right now?
One of my recent projects is the illustration of a book about aborigine stories. I've been also working on storyboards for advertising. Right now, one of the main projects I'm involved is a short animation film directed by Carlos Nine. This is actually a movie with four short stories made by young argentine filmmakers and artists, and ours is one of them. What's interesting about it is the fact that we paint with brushes and ink, somehow emulating Bill Plympton´s style. I've got great expectations on this project.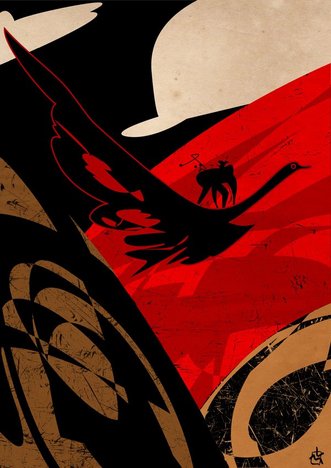 What inspires you when you draw?
What I'm most interested in drawing is people. Also, I try to keep drawing like an exercise, by night with chalks in my terrace after putting my child to bed, or in the morning before going to work.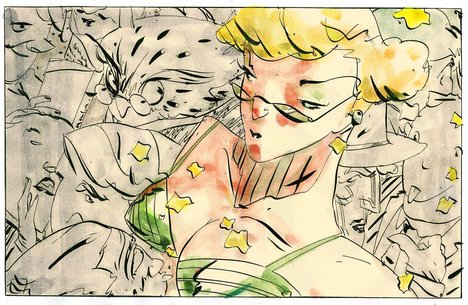 Which are the most important moments of your career so far?
One of the highest points in my career is a one-month painting workshop I attended to in Israel. It was about Jerusalem landscaping, dictated by New Yorker painter Israel Hershberg. The time I spent painting is, for me, the highest time in my career. I believe art is the most important thing a person can do with his life. I think man if made for that.

What would you like to do that you haven't done yet?
I' like to work on a comic. That's my immediate plan. I've worked on a script with a scriptwriter, Francisco Cascallares. This is the story of the universal flood (this subject's been on my mind for the last years). I want to talk about the man before and after that divine punishment. This is a science fiction story.
I also want to get back to painting, because art is related to youth, obviously.

Vladimiro throws some of his truths into the wind. His main subjects are, then again, arts, life, human kind, and tragedies. His characters seem to come from a different era. They are powerful and ageless. But they can also be vulnerable and lonely. Real fighters. Men in search of themselves just like him. Just like us.
Text: Gisella Lifchitz