Gingerbread Monument
Gingerbread Monument is a new book by Swedish Photographer Klara Kallstrom.
Self published in October 2008 and recently made available in Japan, Gingerbread Monument is like a shoebox filled with notes, fragments and everyday life objects taken out of their context and put together again in a 120 page book.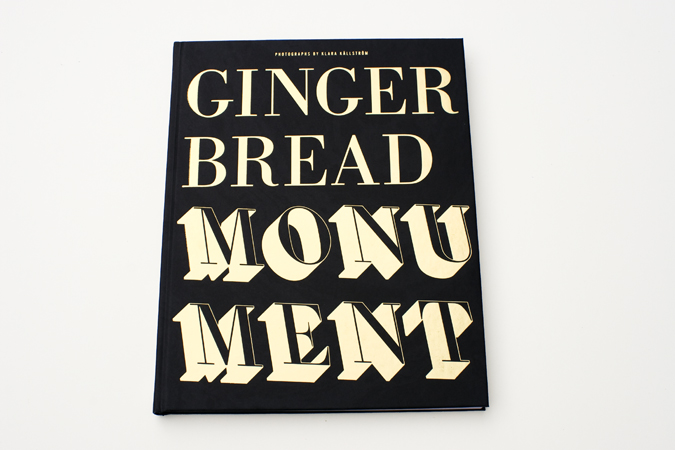 A type of post-constructed documentary of ephemeral things, Kallstrom reflects on her own style as fragmentary: "Flashes adding light, reminds me of disengaging the tree's photosynthesis at night. The trigger finger makes something grow from the sight of it. The pictures eternalize what only exists for the moment- a snowman, a flower of foil dropped on the floor, a car drive with an urn, or- a gingerbread monument."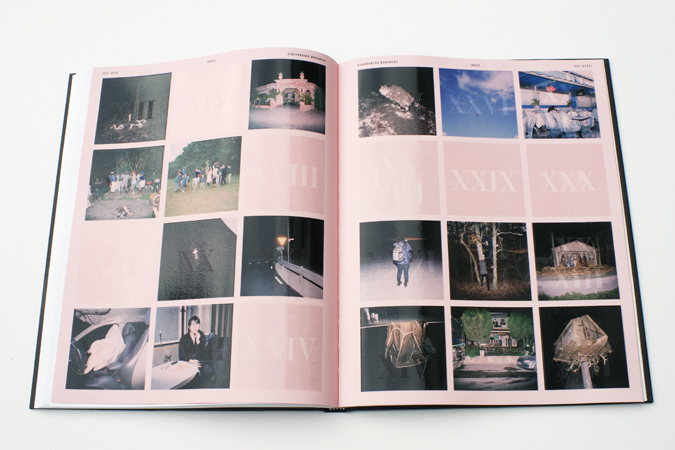 The photograph itself, is a fragment that can be used for something you are in control over, a narrative made out of your own fascination with things and life.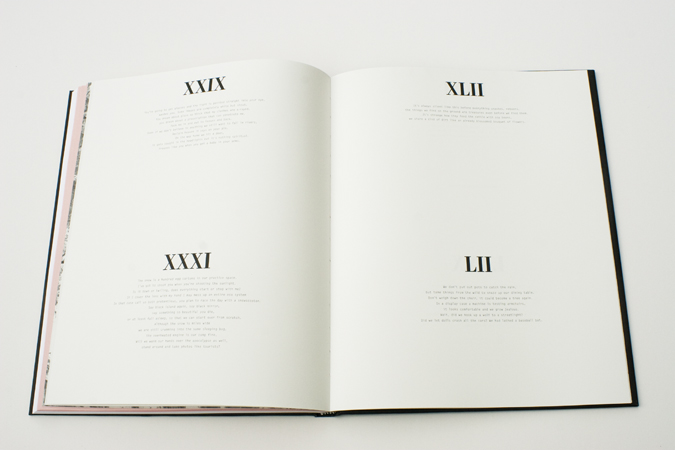 The final pages of the book include poems by Swedish Viktor Johansson which were also translated into English. For Klara, "his poems and my pictures share the same universe."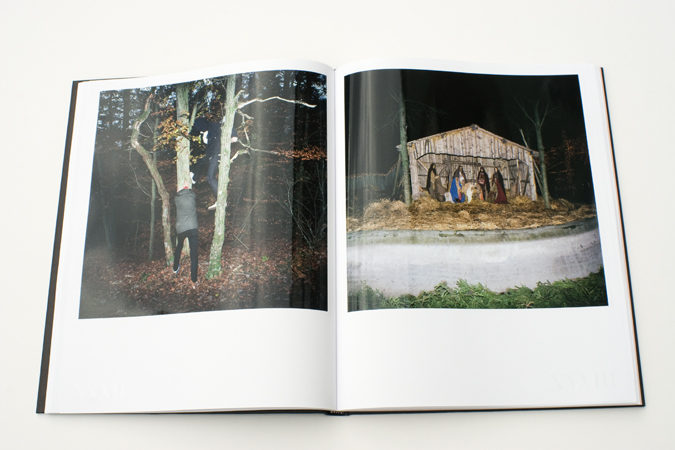 For more info on the book, click here. At the moment, Gingerbread Monument is available at Shibuya Publishing & Booksellers, On Sundays, Aoyama Book Center, PANORAMA web shop, NADiff a/p/a/r/t and Yebisu art labo.

Gingerbread Monument
Photographs by Klara Källström
Edited by Thobias Fäldt
Poems by Viktor Johansson
Poems translated to english by Johannes Göransson
Bookdesign by 1,2,3 and Marika Vaccino Andersson
Specification: Hard cover, 120 pages with 46 color plates, 23.5 x 29.5 cm
Bound by Förlagshuset Nordens Grafiska
Edition: 1400
Price: 40$
ISBN: 978-91-633-3021-6
Text: Vicente Gutierrez