"Sweet dreamy fluffy world for little girls".
There is a cute and sweet world that every girl has dreamed of. It stays somewhere in our hearts and sometimes makes us excited even after we grow up. The "au lait", an accessory brand, reminded me of that excitement.
They are going to participate in"PREMIER CLASSE" in Paris. We had a chance to speak with Aya Hirooka ,the designer of "au lait", which is the center of attention at jewelry world in Japan.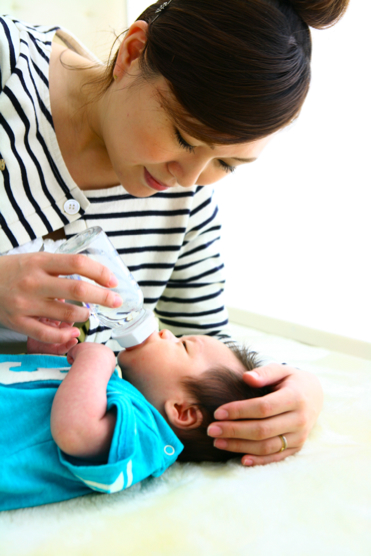 © Kaza
First of all, please introduce yourself.
I'm Aya Hirooka, a designer of "au lait", born in Tokyo, in July of the 70's. I learned metal arts at art university and became a chaser. After working in the jewelry world, I founded "au lait" by the Kaza corporation in 2008. I would like to keep making small treasures, whose main theme is "the gift.. for eternal girls".
Please tell me the origin of the name "au lait".
I like coffee with milk. As I put a teaspoon of milk to coffee, it becomes mild. I want "au lait" to be like that. Besides I spent my youth with the magazine "olive" published by Magazine House a long time ago and liked its logo written in script. It's another reason I chose the name of the brand which is written by script like "olive", it looks really sweet.
Could you tell me the process from designs to products?
I always start from random sketches drawing on sketch books, of which I like Gekkoso's the most. Sometimes those drawings could be sweet costumes in films or patterns of picture frames. I pick up some of them which can become products and make models from them.
I divided them into ones which can be made from metal directly or ones made by shaving wax. This process is actually the most fun for me. After making a model, I think which item would be proper for it. This work is similar to playing dress-up paper dolls that we used to enjoy when I was young. If you like cutting or pasting paper, you would like this process most.
I need to make many arrangements to produce some models and complete samples, like preparing chains or parts, so I can't always relax. I feel like lying down calmly and drinking a cup of hot café au lait though.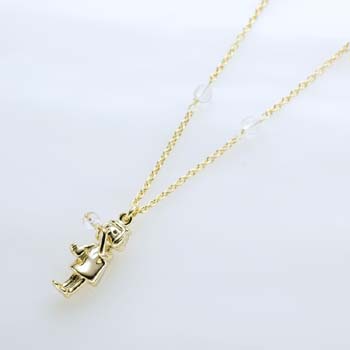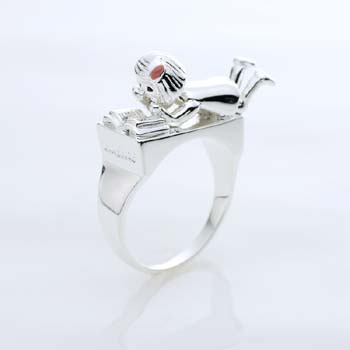 "FIVE mushroom hair girls" © Kaza
Please tell me the lines on "MILK" and "COFFEE" released now.
"MILK" has funny and girlish tastes, based on the origin of "au lait" ,and more of an accessory element. I have a lot of fun using materials like silver or alloy. "COFFEE" comes up using gold. I made them from the image of superior lingerie which can be worn all the time and doesn't bother you at all. The essence of "au lait" ,however, is surely put into it.
What inspired you to make the new products "TINY TINY TWINKLE" and "Five mushroom hair girls"? Please tell me the story.
A series of works of "au lait" has each title integrating the story or image about itself.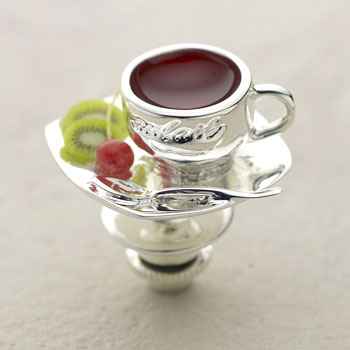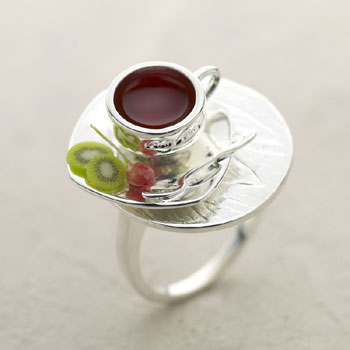 "GIRLS LOVES SWEETS & CHATTING" © Kaza
"GIRLS LOVES SWEETS & CHATTING" is one of the representative works of the Coffee cup series, and is themed on " sweets & chatting" the happiest time for girls.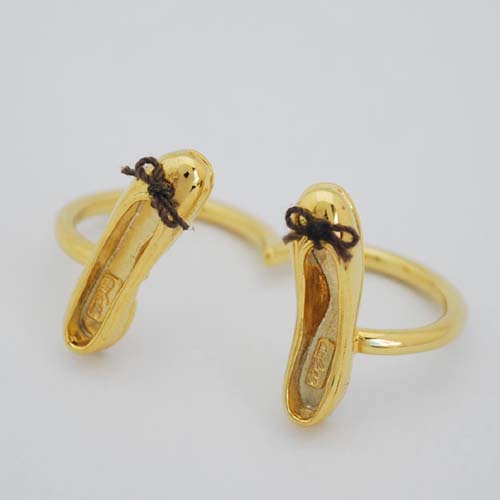 "CAPRICIOUS STEPS OF BALLET" © Kaza
"CAPRICIOUS STEPS OF BALLET" expresses exciting feelings for ballet shoes which all girls like.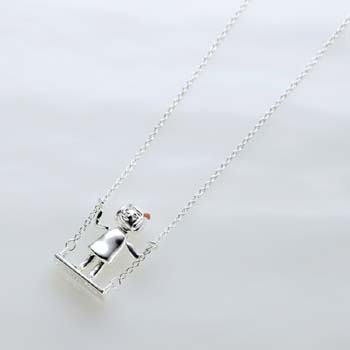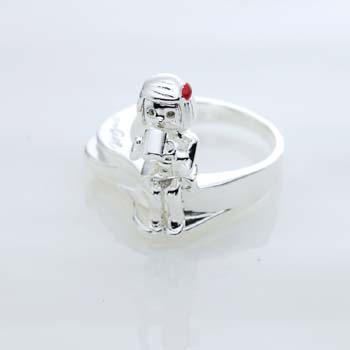 "FIVE mushroom hair girls" © Kaza
"FIVE mushroom hair girls" is a new work. Like the title, I express girl's little but happy days. It's cheerful to see that 5-year-old girl spends daily life happily and precociously. I may secretly make another version which is based on the cute behavior of girls with mushroom hair like "Lotta".
"TINY TINY TWINKLE", a new series from the "COFFEE" line, started from my thought that I want twinkling real jewels for the first gift to be not too exaggerated but simple and cute. It's my particularity that a really tiny stone is fastened with three round hocks cherishingly.
From the series of "A small, good thing", new works are released every season. I always pick up my favorite things as motifs that are only 5mm, as small as a grain of rice. I chose strawberries and stars this season. I want everyone to collect their favorite motifs and make up an original story.
Do you have an image of which occasion each series is proper for or what kind of girls it would suit?
I'm really happy if my work becomes a favorite for all women who have little girls in their hearts. I don't care about the situations, because they're just little girls!
Do you keep anything in mind to make cute and sweet hand-made jewelries?
I always talk with " little girls" in my heart, when I make jewelry. Colorful pencils, beautiful picture books from overseas, a few sweets, and hot coffee with milk. I keep the feeling in mind that I'm going to a picnic packing all of them together into a basket.
Congratulations on your giving birth in October! Does that affect your designs?
Watching my son sleeping well next to me. I'm always impressed by the details of his body. Eyebrows, nails or ears, all of them are the same as us adults but a quarter of the size. I can't still believe that I made it myself. As for au lait, I come to be particular in the details. I hope I can make much more " detailed" works.
How do you spend time on your day off? Please tell us your favorite shops and fashions.
Since I work as a designer, I have to output a lot of things, so I often go to galleries to input something. They are everything from photos to crafts, but in the field of jewelries I can get much inspiration in gallery deux poissons in Hiroo or AoyamaSpiral. About fashion, I prefer adding something to fashion, like putting ribbon on bound hair or wearing a brooch. So it's always girlish and I think I will wear pleated skirts and striped shirts forever.
Where can we buy your jewelries?
You can get all items at the direct onlineshop site, "chocola" of Kaza which is the agency and promotion of au lait. And also 1 metre carre at myroad in Shinjuku.
Could you tell us your future plans?
As planning to participate in "Premiere Classe", I'm thinking of advance to the European area. In Europe, people tend to prefer large-sized jewelries but I believe "eternal girls" in foreign countries would like small and little things. Also I have some plans for exhibitions in Japan.
Please contact Kaza if you have any inquiry on products of au lait.
Text: Kazumi Oiwa
Translation: Kei Shimizu
[Help wanted]
Inviting volunteer staff / pro bono for contribution and translation. Please
e-mail
to us.