After a few years working in a wide range of design fields, the new fashion talent Cheung Lik has decided to start her own brand – "wear-and-tear" this year. She has taken the craft of knitting to the next level and isn't afraid to mix different materials together in her collections. Her creations are modern with a couple of twists. This young designer is full of dreams and ambition for her design career, and she is ready to pack her bags to go west with her brand. Good luck to you girl!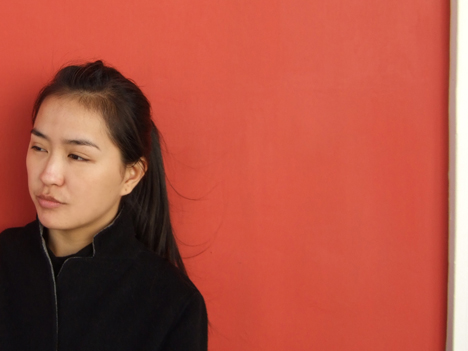 Portrait by Joyce Cheung
Can you tell us a bit of your background?
I studied Fashion Design at The Hong Kong Polytechnic University. After I graduated, I had a few freelance jobs, such as designing jewelry, clothes, theatre costume, accessories etc. From that period of time, I realized that I am more interested in designing accessories.
Do you remember when you first got interested in fashion design?
When I was in high school, I started to pay a lot attention on fashion. I guess it's just girl instincts. I always wanted to keep myself up to date on what's happening in the design world, so reading different kind of design magazines has been one of my favorite hobbies ever since. My enormous curiosity on different design aspects inspired me to create designs that merge different elements.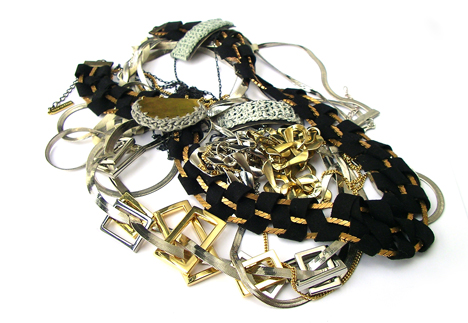 Summer Collection Mix
You launched your brand "wear-and-tear" this year, is it a big challenge to start off your own brand?
Yeah, it's tough, especially as this is a one-man brand. However, I think I'm quite lucky, because I had the experience to be part of the business when I was in Daydream Nation. I learned how to launch a brand as an independent designer. I also got the chance to take part in Paris Trade Fair and London Fashion Week off-schedule. So those experiences helped me a lot.
I think the biggest challenge at this early stage as an independent designer is financing myself so I can dedicate my time entirely to working on this brand. On top of this, I also need to plan the marketing of my brand, so it's a lot of work to do everyday.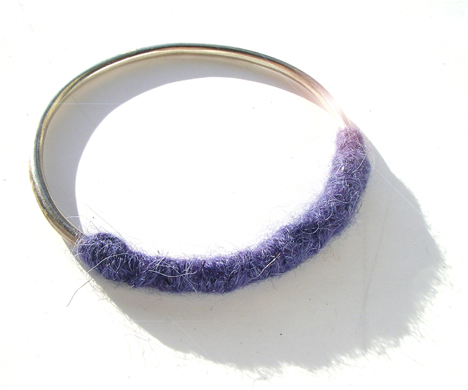 Wool Mixed Silver Bangle
Mixing different materials seems to be essential to your collections, is this something that you've always liked and where did you get the inspiration?
Yeah, I found it very interesting to mix different materials together. I like using hard and soft or light and heavy materials to create dramatic contrast in my work.
I always think that the line between fashion, graphics, architecture, product design etc should be more blurred. To me, they can all be merged together to create something new. For instance, when I design my accessory collections, I get inspirations from the form and space of the architectures. That's why you can find various dimensions in my pieces.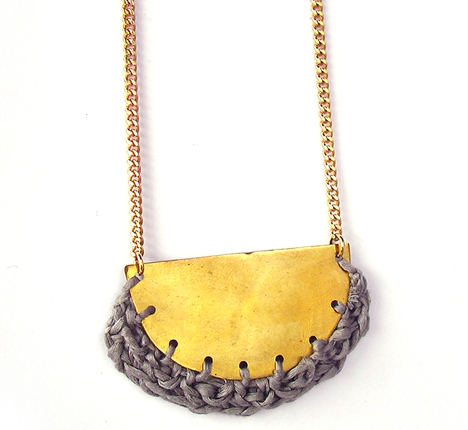 Crochet Mix Necklace
Your current collections are certainly targeted towards women, do you have plans to design accessories for men sometime in the future?
I haven't had this plan yet. I want to build up a better reputation for my brand in the market first. In fact, I'm very satisfied to my current direction for now.
How do you create your work? Can you tell us the working process?
All my pieces are hand-made. The first step of every piece is pretty much the same: I don't really make sketch. Instead, I experiment with accessory parts by hands. After finalizing my first sample, I will ask a handcrafting lady to help me to create more pieces based on the final design.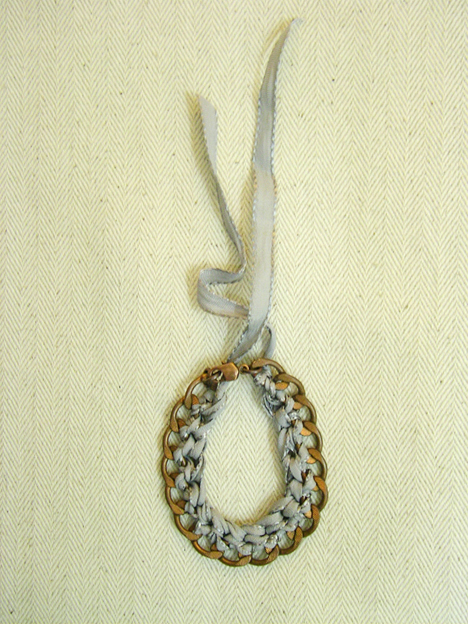 First Collection "Lika"
Can you tell us about the concept behind your first launched collection?
As I said before, mixing materials together has been an essential part in my collection. My kick-off collection "Soften Metal" focuses on this concept. In this collection, knitting, weaving and crocheting have taken a big part of the design. At the same time, there is a lot of twisting and turning to create the irregular forms.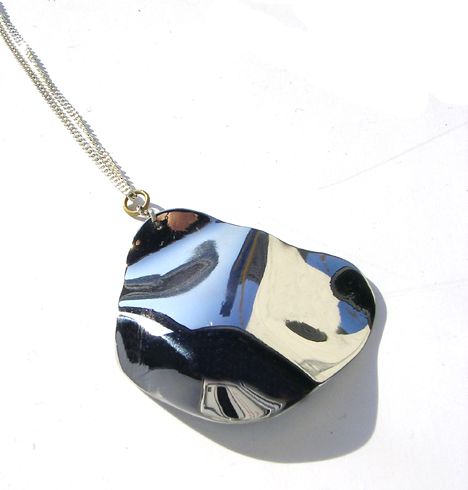 Irregular Form Necklace
The design of your latest collection "Sculpturesque" is quite different from what you have made previously, why did you decide to create something experimental for the new collection?
Irregular and geometric forms are the main elements of my last collection, so I would like to create something new that sticks to these two principles. I also wanted to try some new materials this time, so I used silk to create some irregular sculptural forms. The outcome is elegant yet loud. I like to be spontaneous in every single collection. I hope each of my collections can give people surprises every time.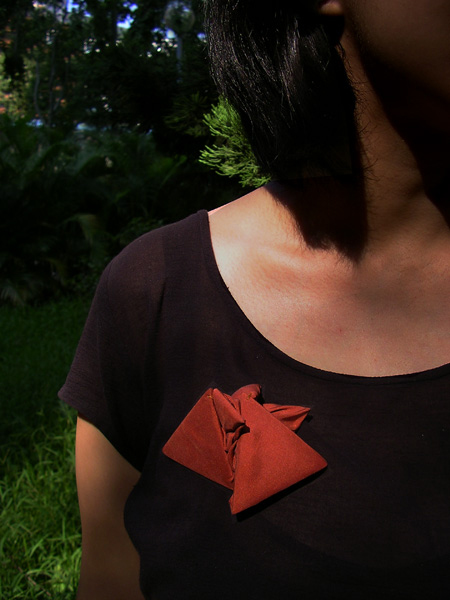 Latest Collection "Sculpturesque": Triangular Brooch
What is your vision for wear-and-tear?
Since I'm part of the young fashion design force in Hong Kong, I have a huge motivation to introduce some ideas through my brand in the market. Of course, I would like to make wear-and-tear go international and also get into the market in China.
As a fashion designer from Hong Kong, have you noticed any trends with the fashion consumers in Hong Kong compare to foreign markets?
When it comes to fashion, I think Hong Kong people are more focused on the quality rather than the style. Based on equivalent spending they would appear to focus on products with more prestigious materials rather than the individual designs. Consumers in foreign markets seem to be the opposite, and would also appear to be more open-minded towards new designs.
Lastly, is there any brand that you particularly admire?
Bless is my all-time favorite brand and I always love the designs of Ted Noton.
Text: Justin Tsui
[Help wanted]
Inviting volunteer staff / pro bono for contribution and translation. Please
e-mail
to us.