Multi-tasking, multi-linguist, hyper-intelligent, super-human people-pleaser.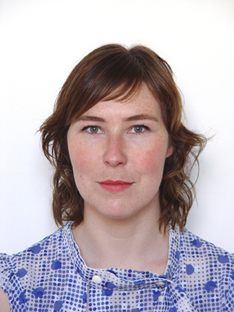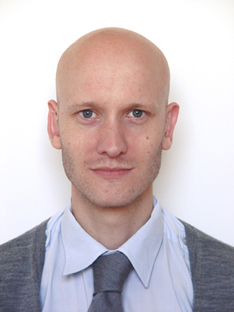 Vlieger & Vandam comprise Carolien and Hein (respectively), a Dutch husband-and-wife team who's happy union was the result of a friend's casual match-making exploits. This cupidinous friend may well be eligible for a hefty finders' fee, considering the astronomical success of her little project both romantically (they married last year), and creatively. They now produce 2 collections a year, their products sell in over 50 boutiques around the world, and their much-loved Guardian Angel bag was added to MoMA's permanent collection in 2006.
Neither of them studied fashion, and perhaps that is why they have managed to corner a niche for high design, quality bags which combine irresistable tongue-in-cheek statements with practical usability and an across-the-board appeal.
I had the pleasure of meeting with them at their Rotterdam home / workshop, for some tea and biscuits, and a little chat.

We started with the inspiration for their Guardian Angel series as they explained (possibly not for the first time) how on moving to Rotterdam in 2002, they noticed the local media's focus on the threat of violence in the streets, villainising the city's immigrant communities. Says Carolien, "the bags were more a reaction to the media angle than to anything we experienced ourselves. We thought it was kind of over-reacted, a way to make people feel unsafe… We never expected to go on with the Guardian Angel bags for so long!"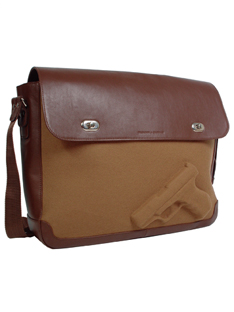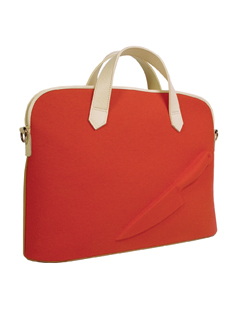 Guardian Angel, "Messenger"/"Classic", Spring / Summer 2008
Indeed, the bags which feature embossed guns and knives in wool felt, were an instant hit and propelled the couple into the fashion stratosphere. Since then, says Hein "We change the shape of the bag a little bit and we change the colours every season". But Guardian Angel-fatigue is setting in for the pair. "We're kind of fed up with the gun and the knife", continues Carolien, "because we wanna go on and make other things… right now, finally, with the new collection, Camee, different clients are showing enthusiasm for our new stuff at last".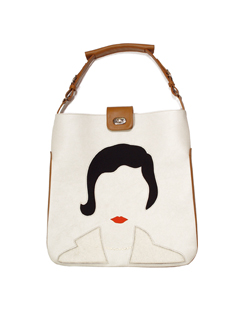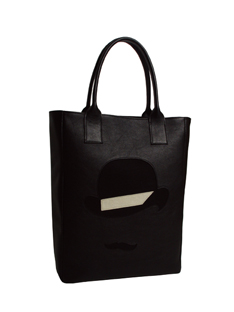 Camee, "Charlot"/"Moustache", 2008
The Camee series, debuted in January 2008 at the revered Premiere Classe fair in Paris, features minimal bust portraits in stark felt wool colours laid into the leather bags. Inspired by the portraits and landscapes of American pop(ish) artist Alex Katz, it also echoes an early experimental series of Vlieger & Vandam hats. Says Hein, "We made some hats some time ago, "Hair-wear" also of wool felt, in the shape of hair – and also one in the shape of a beard. And these bags are actually based on those hats we made. We wanted to re-introduce the hats, together with the new Camee bags. So it was a coming together of the colours inspired byAlex Katz plus the hats idea… ".
Carolien and Hein studied graphic design and 3D design respectively, but that didn't stop them diving headlong into the fashion world at the earliest opportunity. Rather than wasting time researching the complications of bagology, "we used second-hand handbags, cutting the tops off and attaching our felt design onto the clasp or zipper of the second-hand bag. We didn't know how to make bags, so we just cut the complicated part off the second-hand pieces and attached our own gun and knife designs!" explains Hein. And thus was born the first Vlieger & Vandam classic.
After showing the early Guardian Angel designs in an Amsterdam exhibition, they ventured to the States with a range of samples. Receiving warm, positive reactions from a bevvie of boutique-owners in the world's most critical city, New York, gave them the confidence to go into production proper.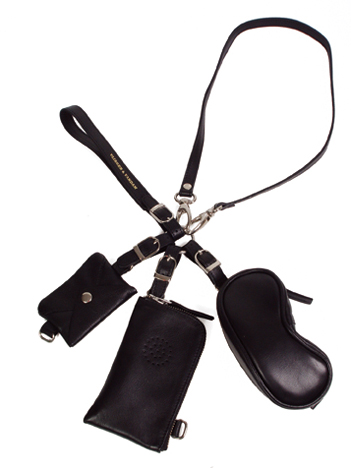 GMT Charms (black), Autumn / Winter 2008-2009
They followed their hugely successful debut with an adorable line of smaller bags or travel "charms", the GMT series. Combining the relevance of Greenwich Mean Time for globe-trotters, with the three essentials for any sassy traveller: Glasses, Music and Tickets. Explains Hein, "GMT Charms is a collection of small bags: a glasses case, a name card holder and a mini pochette for your iPod or camera. All parts are detachable and can be connected to each other in different ways using the shoulder and wrist straps." They have since added full-size travel cases GMT Large and GMT Tote to the collection, with straps to connect the smaller charm pieces.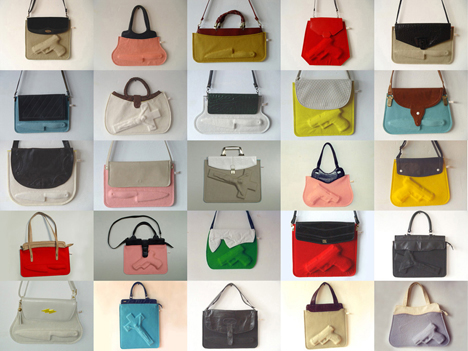 "Guardian Angel Collection", Vlieger & Vandam's original collection from 2002 made with the second-hand bags.
It wasn't long before their unique, witty inventions have led them all the way to the MoMA, who exhibited the Guardian Angel bag as part of the new wing's inaugural Safe, Design Takes on Risks exhibition in 2005. And following the show, the museum added the bag to its permanent collection. On the subject of career highlights, the beaming duo adds, "we're very proud of the fact that the Droog Design flagship store in Amsterdam will carry our GMT Charms this season."
Despite the ever-growing demand for Vlieger & Vandam products, their manufacturing process remains resolutely lo-tech. "We bought a really old hat-making press which heats the aluminium mould, and then he presses the negative with a pedal. We use moulded wool felt, making it wet, like hat-makers, then we wet the felt and press it," says Carolien. In perfect synchronicity they enthuse, "we love using felt, it's not a complicated material… It's very adaptable and we like the range of colours available".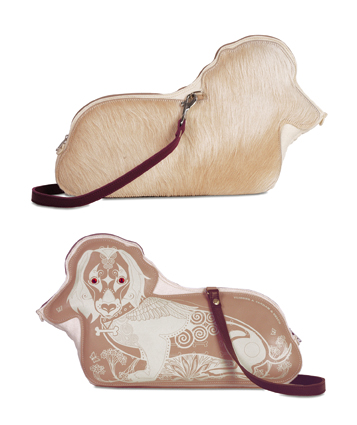 Daschund Snow White, Autumn / Winter 2008-2009
The fluency with which they finish each others' sentences and seem to nod in agreement when either one of them speaks, sparks the question: what if Carolien's creative vision is vastly out of sync with Hein's – or vice versa?
Carolien replies, "it doesn't happen a lot, but if it happens then we understand why the other one wants to have it like that. I can't think of any incidents though… We always agree, it's never 'damnit, I want to have it like this.'" Hein seamlessly adds, "we just start making drawings and talking about things, it goes in a certain direction. If she really likes an idea, then she just keep on talking about it until I'm convinced – or the other way around. But for all the bags so far, we are both doing the designing."
And the fringe benefits of being married at work?
"We love living and working together, it's great that we get to share all the design fun and the struggle building up our brand. Sometimes when the struggle is hard we can concentrate together on making the best decisions and when things are exactly going as we want, or when unexpected chances are appearing we can enjoy it together", says Hein. He adds, "our collection is mostly based on our own experiences in daily life or on things we see or read. Because our lives are so much intertwined with our business, the collection is very personal and close to us."
Amazingly, the two of them still run the empire entirely by themselves doing everything from creation, production and distribution to press, promotion and sales. So – multi-talented. multi-tasking, multi-linguist, hyper-intelligent, super-human people-pleaser if you're reading this: Vlieger & Vandam are hiring in 2008!
Vlieger & Vandam
Address: Betje Wolffstraat 60, 3027 RN Rotterdam, The Netherlands
Tel: +31(0)10 4677699
info@vilegervandam.com
www.vliegervandam.com
Text: Lotje Sodderland from Maxalot
[Help wanted]
Inviting volunteer staff / pro bono for contribution and translation. Please
e-mail
to us.