UT Inspired Vol.4 curator Circleculture Gallery.
Circleculture Cc: is a creative communication agency based in Berlin and Hamburg, providing clients with integrated marketing and design solutions. The agency has developed a unique approach to idea generation. Shift interviewed Johann Haehling von Lanzenauer, a co-director of Circleculture, and one of the owners of Circleculture Gallery, their project space in Berlin.
Could you introduce yourselves and how Circleculture started?

The Circleculture Gallery is a project space for new art that was founded in 2001 under the name Cc:room. This commercially independent platform was made possible together with my business partner Dirk Staudinger. In cooperation with international curators, the gallery has developed a large number of exhibition concepts based on sub-cultural movements such as street art. Renamed Circleculture Gallery in 2006, it is located in Mitte, Berlin's famous gallery quarter, and it is developing a set artists' program.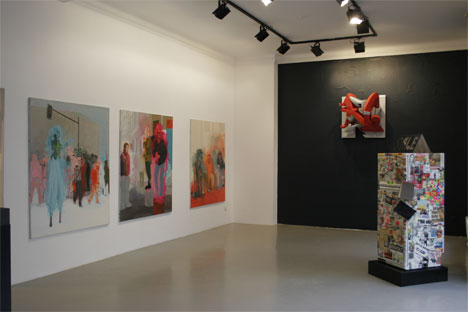 Berliner Strasse. Exhibition set up. From left to right, works from A. Ciudad Witzel, Neon and Nomad. Circleculture Gallery, December 2007.
You have a gallery called Circleculture Gallery. What kind of artists have had exhibitions in there, and how do you curate or select the artists for exhibitions?
The artists showing at Circleculture Gallery often emerge from subcultural scenes such as Graffiti, Street Art, Skateboarding, Punk Rock like Shepard Fairy, André, Jaybo Aka Monk, Geoff McFetridge, Peter Sutherland, Taro Hirano or JR… To us it is important to collaborate with people it is fun to share time with on putting up a show. Artists and curators being really substantial in their work and the same time not taking themselves too serious. It' s about people breaking the rules of the classical art perception, innovative positions and culturally driven art. On our collaboration with the "Beautiful Losers" curators Aaron Rose and Christian Strike for example we had some of the most influential subcultural american artists showing in our tiny space. I think this is a bit the magic about Circleculture Gallery… we' re working really concentrated on the quality of the shows and want to keep it in a family spirit…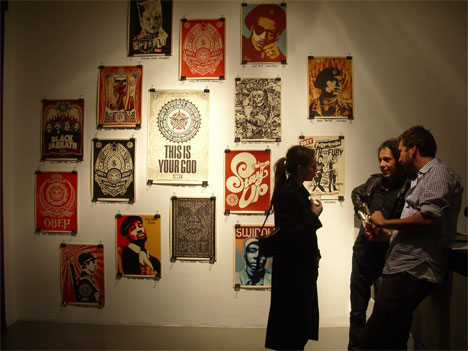 Shepard Fairey – Obey Giant Poster Exhibition opening. Circleculture Gallery, September – October 2006
Please tell us about the UT Inspired Love series. How did you select the artists? The theme of the project is "Love", did this theme have an effect on your decision when you curated the artists?
Yes, and all artists where women, there is this special thing about many women doing art, they put a special way of love and sensibility in their work most men don' t have….
Could you give us brief comments/descriptions on each UT design?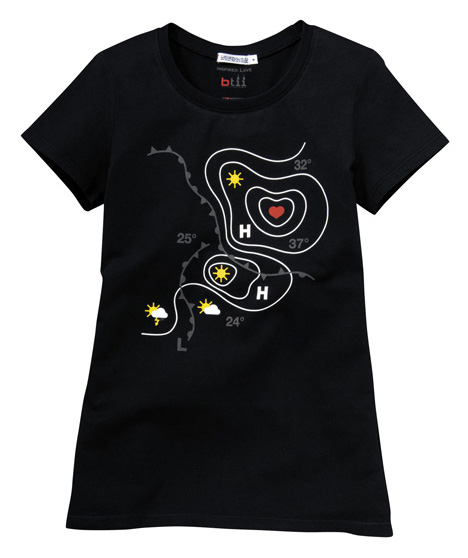 Nana Yuriko / Tii
Nana used a meteo map. Where the good weather is, the heart can be found. A nice analogy to love, global weather and positive thinking.

Sophie Reinhold
Sophie puts her love in the relationship to her grandpa. The east German painter made a cut out out of her own oil painting. Opa is the German word for grandpa.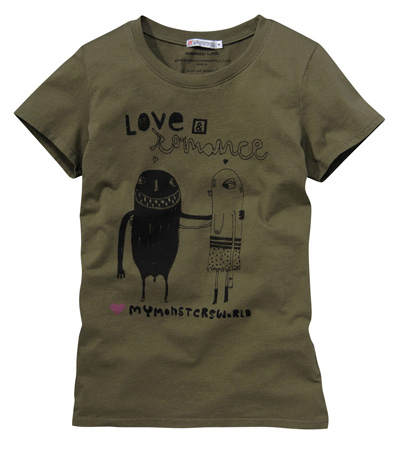 Hariet – My Monsters
Hariet' s theme she' s working on all over the streets of Europe is her monsters illustrations. As a street artist she is one of the most influential women in the scene. Her monsters in this work represent a classical romance. Sweet, funny and not really scary monsters.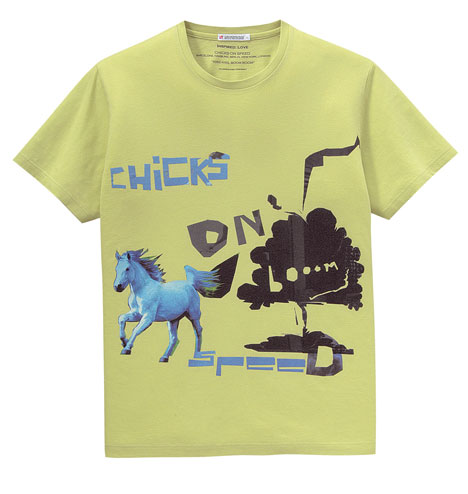 Chicks on Speed
Chicks on Speed's work puts their view on love for nature. The classical virgin nature elements like horses, trees e.g. In counterculture to the radical, urban, tekki name "Chicks on Speed" creates and interesting energy.

Cellina von Mannstein
Celli took, typical for her, a sarcastic approach. Celli is normally working as a photographer, and this graphic design reveals her attitude. She likes to give a shit. Here she does it in a really lovely way, by saying sometimes it is about "Nuts!"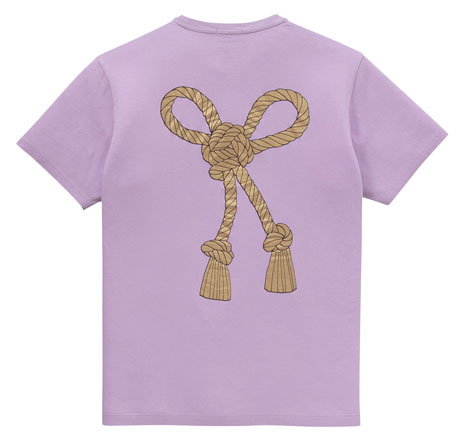 Anna Blessmann
Anna uses the typical form of the heart to talk about love. By using a strap she talks about the nods and complications which can happen in love relationships. She' s saying it's beautiful but difficult and a lot of work. At the same time she talks of the strong connectivity and interdependence in a relationship.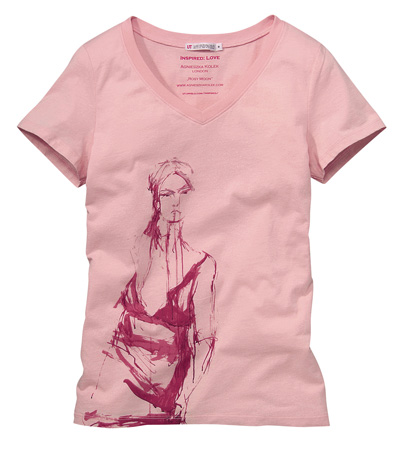 Agnieszka Kolek
For agnieszka love is something more erotic. The women in red wears sexy underwear. It is all about the moment provoking love.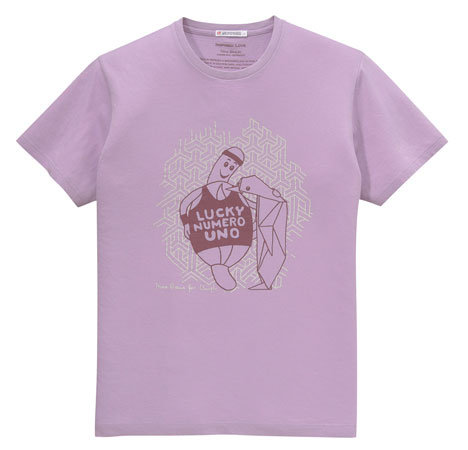 Nina Braun
This piece seems more to talk about the theme of love in friends relationships. The two characters represent the typical winner sympahtetic kind of guy and the the folded nasty paper duck. Both characters have total different personalities, but you see they have a lovely bond of friendship… all about love…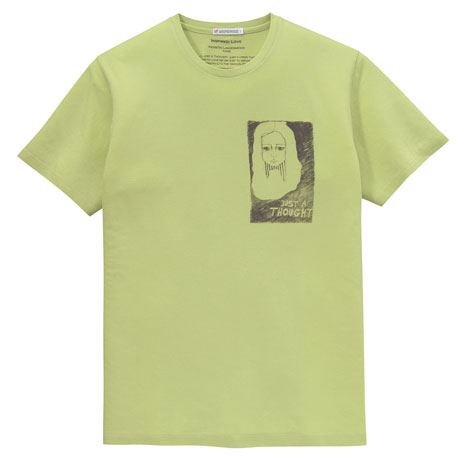 Kerstin Lindemeyer / Univers Poetique
Kerstin talks about a simple thought. Love as a thought, an emotion, a short, simple and quiet moment.
Berlin has been vibrant for the last decade or so, how does Berlin as a city have an impact on your activities, and in what aspects?
Actually I' m curating a group show called "Berliner Strasse", which is about 7 Berlin based artists relating to contemporary art & street culture. I was interested in the question how street art can be defined in a broader way. Really substantial street art seems globally reduced on a few people like swoon, banksy, Blu, Os Gemeos or Shepard Fairy. As the elements we love is street & art I made up a case on Berlin trying to show what' s going on in the Berlin scene… "Berliner Strasse" is coming up with popular street artists Nomad, graphic artist and owner of Lodown magazine Marok, the graffiti legends Neon and Daniel Tagno, painter Adriana Ciudad Witzel and the creative masterminds Anton Unai and Jaybo aka Monk.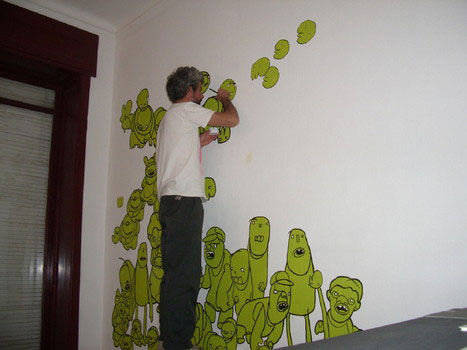 Derrick Hodgson painting for his "Creatures" exhibition at Circleculture Gallery, October 2006 – January 2007
Are there any artist or creative people that you haven't worked with but would like to in the near future?
Yes, Circleculture Gallery will hold on the mission to the street. We will bring to Berlin different well known protagonists out of the global street art scene in 2008. And as usual collaborating with rising talents from different art fields.
Which places in Berlin apart from Circleculture Gallery would you most recommend to visit that could be least known to the readers?
Feel welcome to our city, try to see instead of looking. Berlin will never stop loving you.
What is your next big plan?
We' re preparing a 150 square meter installation with the Circleculture artist Anton Unai in a loft in Berlin Mitte spring 2008. We' re expecting a creative bomb dropping. Stay tuned.
Circleculture Gallery
Address: Gipsstrasse 11, 10119 Berlin Mitte, Germany
Tel: +49 (0)30 275 817 80
Opening Hous: Monday – Friday 12- 18, Saturdays occasionally
berlin@circleculture-gallery.com
www.circleculture-gallery.com
Photos: Circleculture Gallery
[Help wanted]
Inviting volunteer staff / pro bono for contribution and translation. Please
e-mail
to us.