Hong Kong's Microwave Festival has come a long way since its foundation in 1996, and made perhaps its biggest splash yet with 2007's edition, "Luminous Echo". As the festival was completely rebranded in 2006, and in 2007 was officially declared an "independent" organization, certain milestones in the development of Microwave could be seen in this year's edition. However, the annual event is still plagued by the problems endemic to displaying new media art, and by the difficulties of staging any art endeavor in a city like Hong Kong.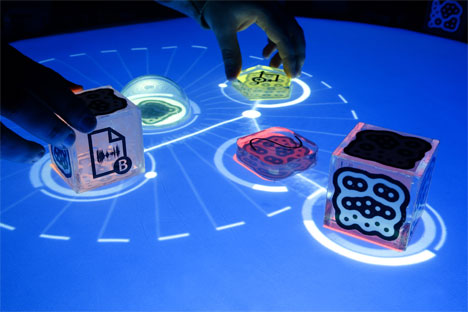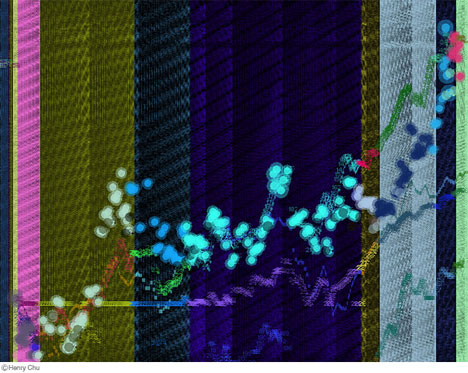 This year's theme was "Luminous Echo", and was meant to be a reflection on the sea of audio and visual stimuli that modern urban dwellers (but especially those of HK) are submerged in.
Obviously, most of the "luminous" and "echoing" elements in the city landscape are concerned with consumption—from looming neon billboards to radio advertisements blaring from shop windows. Microwave's most memorable event this year was one that directly challenged the structure of such commerce-based public spectacle.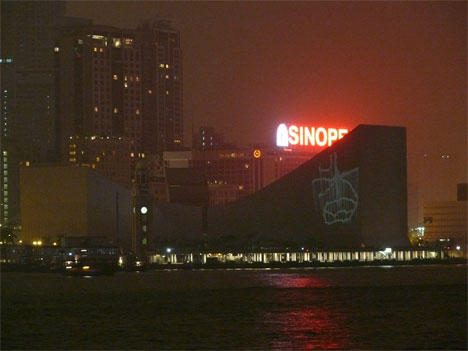 American collective Graffiti Research Lab conducted two events entitled "City Hack Special: L.A.S.E.R. Tag", during which high-powered laser projectors beamed temporary, huge-scale digital graffiti onto public buildings on Kowloon and HK Island. Highly-contested city landmarks such as the Star Ferry Pier and Cultural Center were adorned with laser-tags of symbols, Chinese characters, and cartoon faces, while countless audience-members looked on. Unfortunately the HK police were concerned by crowd-size and often forced the taggers to change their route, leaving other visitors struggling to even follow the event.
Other works and events were more concerned with spectacle itself than with challenging the commercial nature of it—and often didn't have much common thread beyond sight and sound.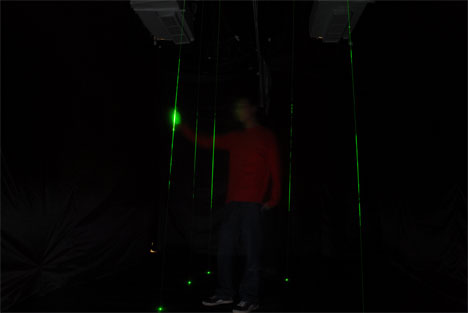 In the main exhibition space of City Hall (as in previous years, a centralized but poorly equipped venue for such a show), the Beijing artist Yao Bin displayed "Luminescent Rain" (an inspiration for Microwave's title or just a coincidence?): when visitors pass their hands under vertical green laser lines, the sound of raindrops are triggered.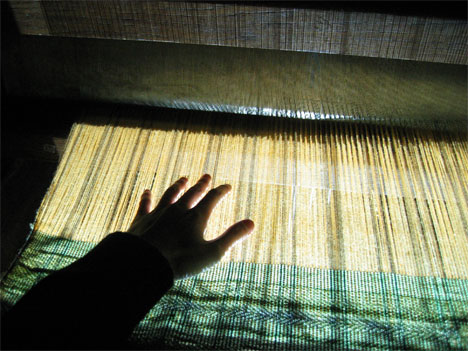 Hong Kong's Kingsley Ng built a replica of a 250-year-old French weaving loom complete with motion sensors: when visitors pass their hands over the "Musical Loom", different sounds are produced.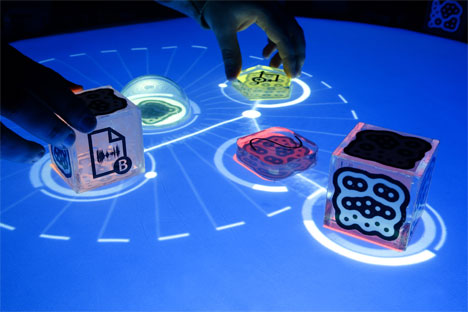 Spain's Interactive Sonic Systems contributed one of their now-iconic "ReacTable" instruments (there are only four in the world; another is owned by Bjork). When visitors move the patterned plastic blocks over the table-top, different light and sound samples emerge (with practice, one can actually "play" the ReacTable like an avant-garde DJ set-up). The "Small Fish" project by Wolfgang Muench, Kiyoshi Furukawa and Masaki Fujihata (in which, you guessed it, visitors can manipulate small elements to influence audio-visual effects on a larger screen) wasn't able to fit in the exhibition space, and so at the last minute had to be replaced by an older work by the artists. In the end, so many of these interactive pieces had an unfortunate familiarity (some were actually several years old) and didn't push the boundaries of current media art trends.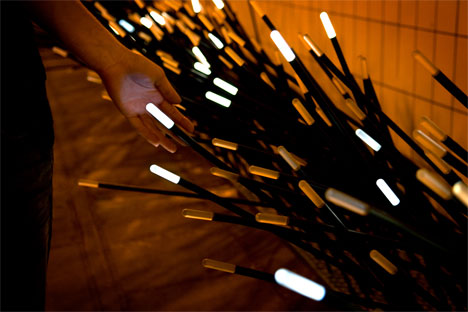 "Dune 4.1" by Dutch artist Daan Roosegaarde was a bit more immersive, as it consists of 20 meters of electronic "reeds" that react to sound as visitors pass by (it was set up outside the main exhibition venue)—perhaps the context and more spontaneous audience interaction made it more unique (and the best photo-op for snap-happy HK citizens).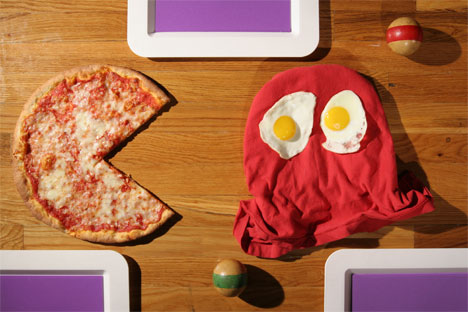 Rounding out the "luminous" aspect of the festival were numerous screening programs such as "Organic Frames" (unconventional animation, curated by Taiwan's Microplayground), "Wow + Flutter 2007" (Onedotzero UK's reliable selections of digital pop), and two curated by HK's own Ip Yuk Yiu ("Camera Obscura" and "Illuminati", taking theoretical angles on light and shadow).
On the "echo" side, the live performance entitled "Watch Music" brought together five of HK's most respected indie musicians (ranging from noisy experimentalists like Ah Sun to baroque popster Ah P from band My Little Airport) to play a collaborative set at Popbites, a bar in Central. And Beijing sound artists FM3 brought out their ingenious 2006 gadget the "Buddha Machine" for some sessions of "Buddha Boxing". Based on the mass-market Buddhist chanting machine (a tiny electronic music-player with speakers), FM3 created their own music samples that would loop within candy-colored machines. Microwave 2007 presented a special edition of the Buddha Machine, and had FM3 do live jamming with countless boxes on two evening performances.
Alas, Microwave 2007 was a shortlived one—with rising rental fees for the City Hall venue, the show closed in seven short days. With so much energy and so much possibility, it's unfortunate that the organization still can't get the needed support from the HK government or other relevant sponsors. As organizers explained, even the installation of a new media art piece requires so much technical help, that the costs for multiple works and for the latest, cutting-edge pieces (with brand-new and unreliable technology) quickly become prohibitive. Even the current pieces were often "dark" for several days of the short show, or lacked sufficient explanations for unfamiliar audiences to engage with the mechanisms. Some have suggested that Microwave become a biennial event, and reserve resources for an even bigger, more polished show every two years. But as new media art only continues to grow, it's clear that Microwave will remain a relevant institution in Hong Kong and hopefully Asia. For now, it will continue to regularly collect and bring to the public a lot of sound and fury—hopefully signifying something exciting.
Microwave New Media Art Festival 2007
Date: November 10th-18th, 2007
Place: HongKong
info@microwavefest.net
Text: Samantha Culp
Photos: Samantha Culp, Diane To, Microwave Festival
[Help wanted]
Inviting volunteer staff / pro bono for contribution and translation. Please
e-mail
to us.