Some nature would do us good.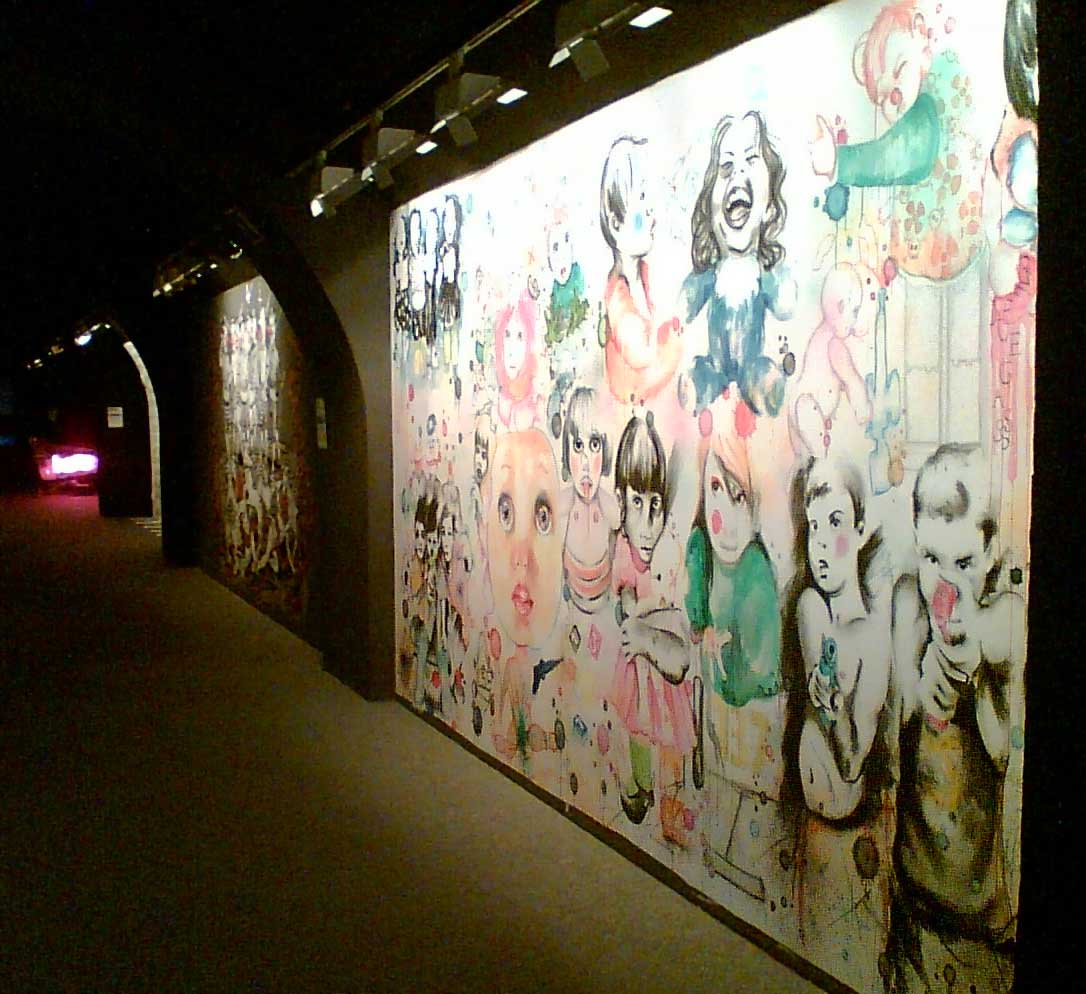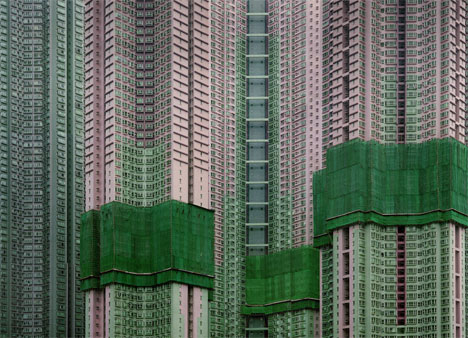 Once a year the CCCB at Barcelona is showing an exhibition with young and upcoming artists from all over the world. This year's subject is "Babylon", here construed as the artists' view on today's or tomorrow's megacities. The biblical word "Babel" evokes dark associations of hubris and punishment of mankind while the town at the present day reminds of war and destruction.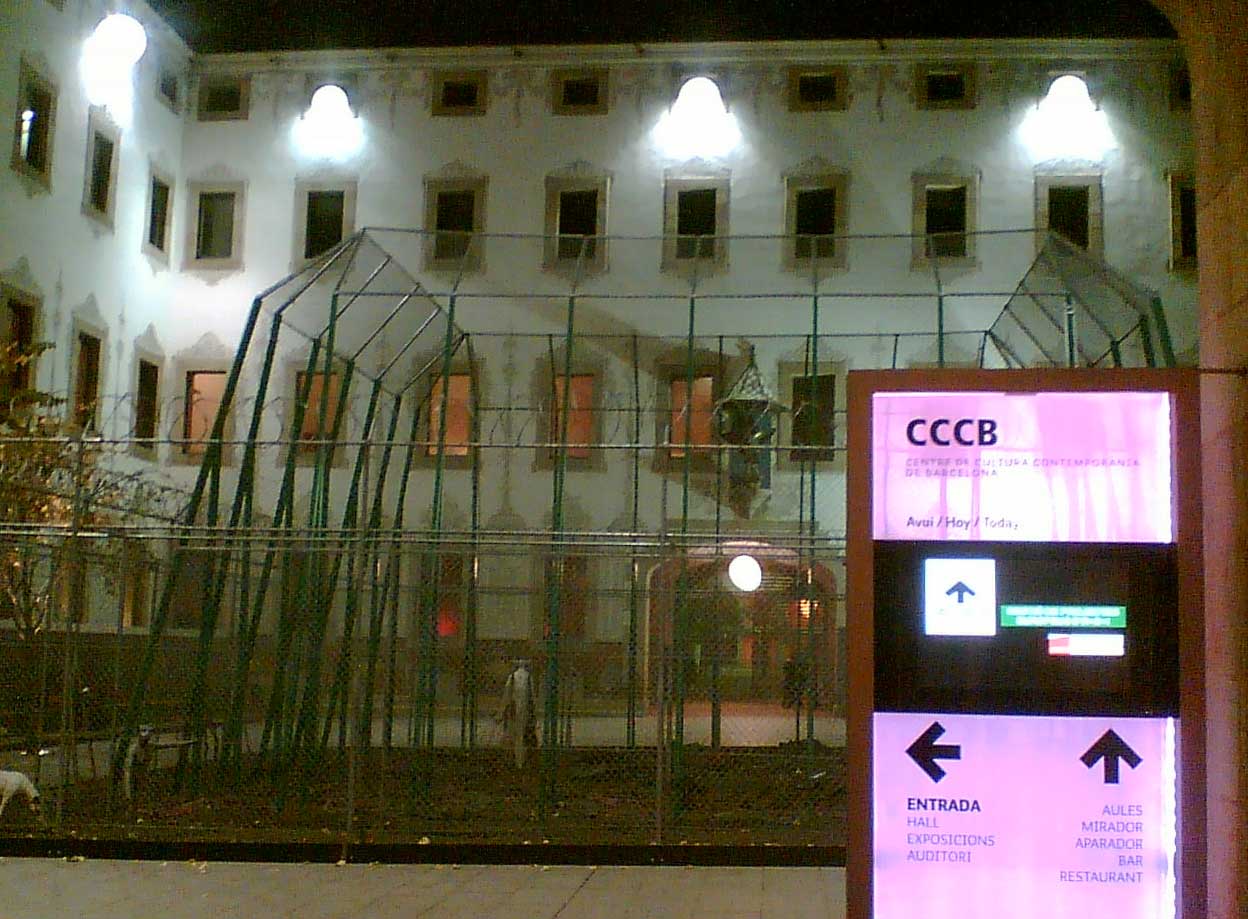 When entering the inner courtyard of the CCCB, these rather apocalyptic feelings are reinforced by the prison-like installation that visitors have to pass in order go down to the entrance of the museum, that lies in the basement. Although this installation is belonging to a different exhibition, it is still dovetailing with the obscureness of the "Babylon"-show that is very low-keyed, since floor, walls and ceilings have been painted black.
But there are bright spots in the darkness: The first section of the exhibition is dedicated to photography and those pictures are impressing and disturbing at the same time. Michael Wolf – who also contributed the key-visual to the bac-exhibition – is exhibiting photos from his series "Architecture of Density". They are showing Hongkong apartment-blocks, seen from far, in a lunar landscape, or seen from medium distance as a structure of balconies, windows and scaffolds. Their dimensions seem grotesque and inhuman. But when you get nearer and observe the small windows and balconies carefully you notice interferences, caused by the human beings living in there.
There are also beautiful, almost graphical photos by Mikel Rosón, showing corridors and other public spaces whose main purpose is transit.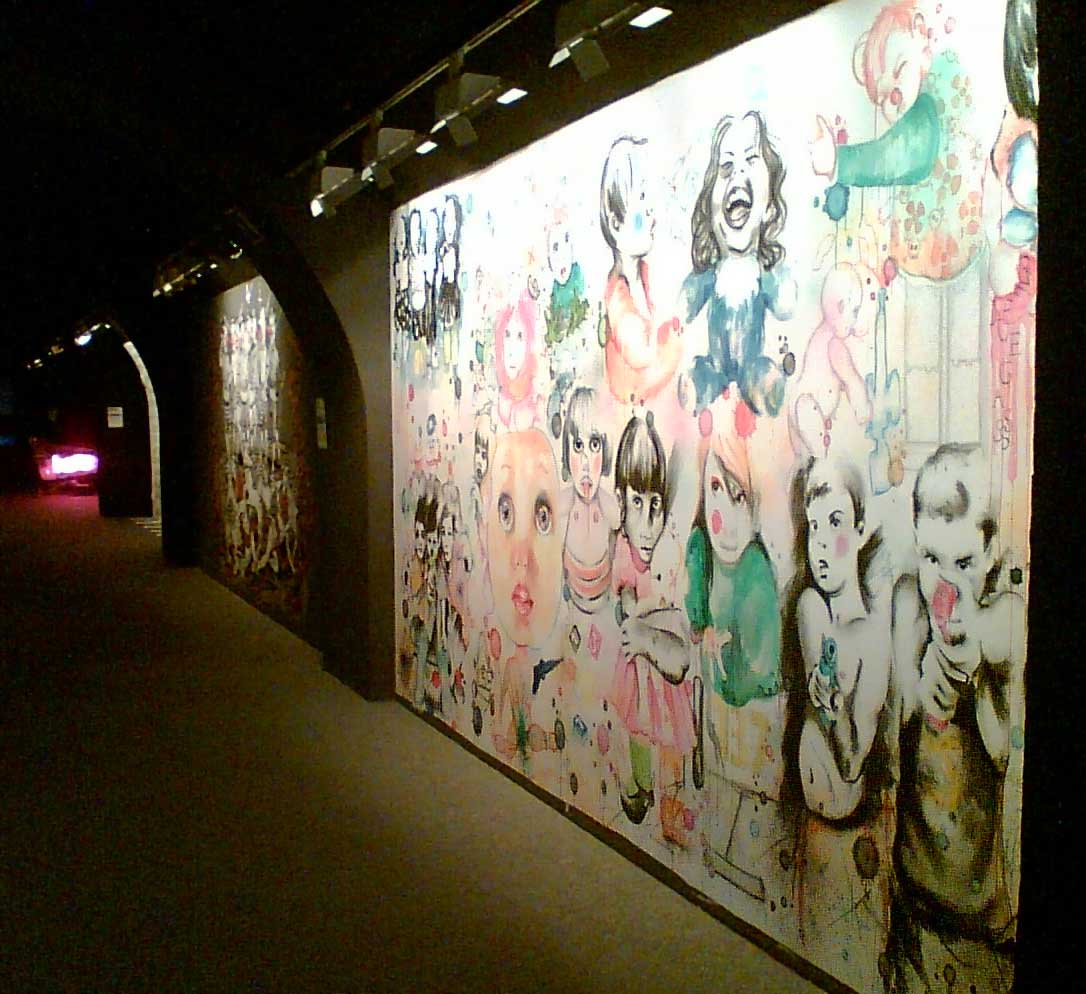 Speaking of corridors, in the next one, the main artwork are murals – the city's most suitable art form. Berlin based artist Gosia Hejnat has painted over posters on advertising pillars and billboards, changing their sense. She cut through the layers and transferred them to the museum walls.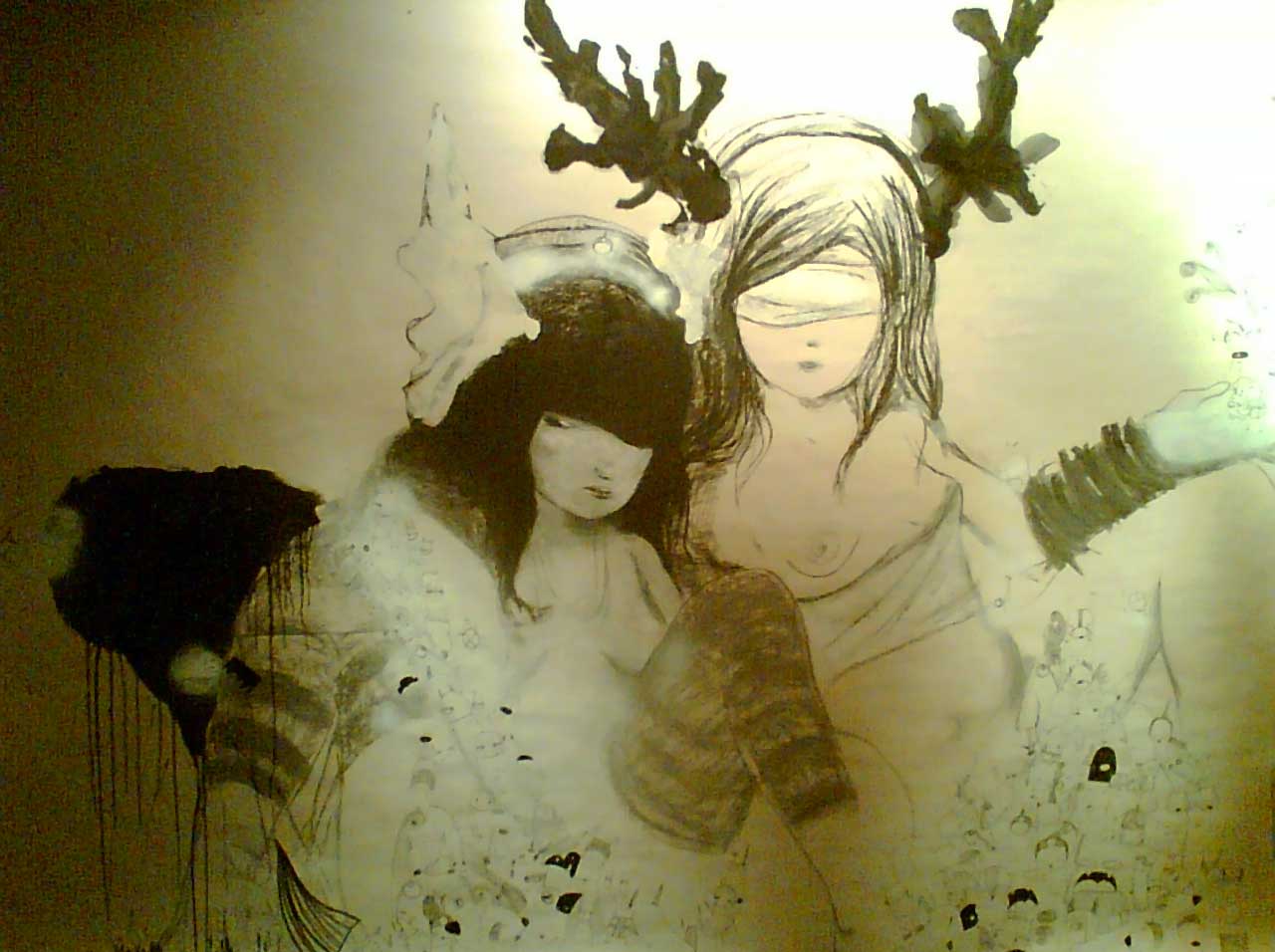 The piece that visually appealed most to me is a huge drawing by Eduardo Infante in cooperation with Delphine Delás, and it's simply called "Babilonia". Two girls with young and innocent faces, one with bandaged eyes and topless, the other with striped stockings, are posing with spread legs. Between their legs, crowds of little animals and masked figures are emerging.
Sonia Carballo Torres also has created a very colourful and at first sight peaceful seeming mural, but the playing children are threatening the observer with weapons. It becomes clear that in reality they are child soldiers – or "tin soldiers" as the title says.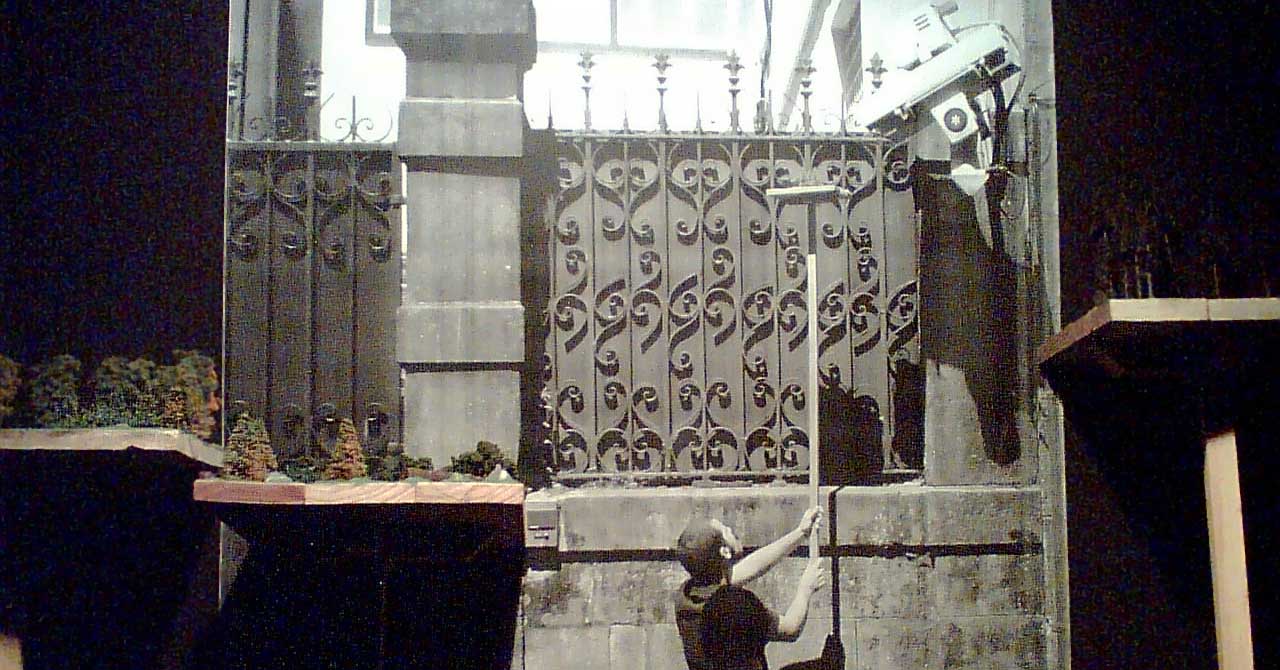 Some unusual street-art is done by Fran Meana. He is building small landscapes, just like model railway idylls and mounting them on little platforms which he places under observation cameras. He is criticizing the increasing surveillance we're all exposed to, yet in an intelligent and funny way. Isn't it also nice for the observers to have some change to the grey streets flickering day after day on their screens? Some nature is surely doing them good – and us townies, too.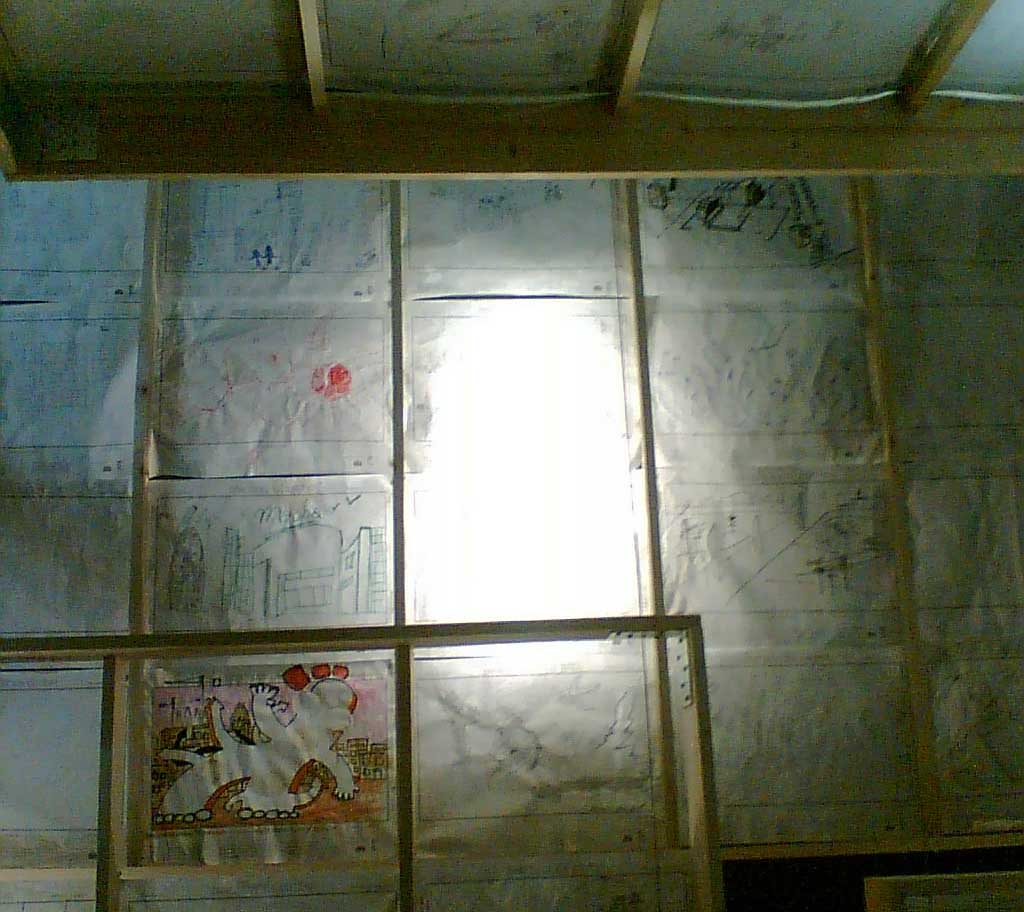 "Draw the city" is the last station on our round tour through Babylon. The artists Gerard Cuartero and Jordi Queralt provide papers designed like paper tablecloth that is used so often in urban resaurants. The drawings, created by visitors of the exhibition, can be seen in the growing installation and via internet.
Bac! 07
Babylon – International Festival of Contemporary Art Barcelona VIII edition
Date: 26th November – 20th December 2007
Place: CCCB
Address: Montalegre 5, Barcelona
Opening hours: Tuesday to Sunday 11:00-20:00, Thursday 11:00-22:00
Closed on Non-holiday Mondays
There are several other spaces where exhibitions take part. For more details have a look at the website.
Text and photos: Gudrun Rau
[Help wanted]
Inviting volunteer staff / pro bono for contribution and translation. Please
e-mail
to us.