"Production is Self-Expression"
I am not a perfectionist at all. If so, then how can I be a DJ who is required to experiment. Even I produce CD step by step improvising, people are usually listen to what I completed. That is to say a DJ is able to share the moment with the audience. DJ work is fun because of the restrictions. People visit there in order to enjoy the loud music, to dance, to pick up girls. And I have to play for all of them
I believe that DJing is a service occupation. On the other hand, production is self-expression. Needless to say that I am happy to see people enjoy my music, and also want various people to listen through major labels. It's just a matter of priority.

"Sweet Robots Against The Machine/Towa Tei" (2002)
2nd album to different credit. Open pop sounds. The talk of Kumiko Asou's appearance in PV of Deniece Williams's cover "FREE".
"I don't believe 'the more time, the better tunes'."
Sometimes I spin without thinking like "This and that, play it again up to link with" "Forget about that this time cause I played it last week". To be able to find a natural way of fading in/out and mixing. I called it "muscle". You can learn to obtain this "muscle" by playing with audience. I cannot do it alone just like I am not good at working out at a gym. I wish to apply some feedback from "muscle" to my production, however I easily forget next morning. People say that I am a detailed person but I am not that kind of person who takes a note of idea.
In fact, I prefer a snow-white schedule, though, I don't believe 'the more time, the better tunes'. I am not a type who can make 60 min. CD album only in a day. That can explain why I am a DJ. Although I need some preparation like collecting LPs, I really like to enjoy live performance in front of crowds thinking "What can I do today?" besides 60 minutes last only one hour.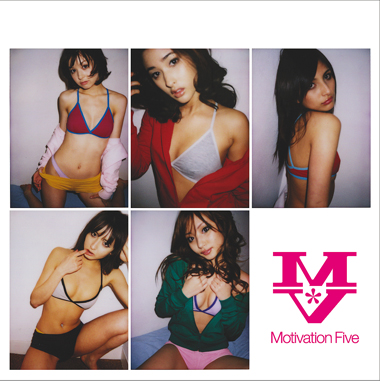 "Motivation Five Compiled by DJ Towa Tei" (2007)
A supervised compilation series of albums you can see DJ Towa Tei's fascination. Vol.5 was released on June 20, 2007.
"Dai Nippon jin" A first directed film by Hitoshi Matsumoto.

"Dai Nippon jin" (2007)
Plan, Direction, Leading Actor : Hitoshi Matsumoto
Script : Hitoshi Matsumoto, Mitsuyoshi Takasu
Cast : Riki Takeuchi, UA, Ryunosuke Kamiki, Itsuji Itao
Music : Towa Tei
Production : Yoshimoto Kogyo Co..Ltd.
Distoribution : Shochiku Co..Ltd.
Film music is what I was aspiring towards. A Sound track is something you work for director to meet his expectation. They understand that I am not dexterous before making me an offer. Again, I am all thumbs. The film itself becomes very peculiar and is divided between the pros and the cons, I think.
Read more ...
[Help wanted]
Inviting volunteer staff / pro bono for contribution and translation. Please
e-mail
to us.