"WOW" is a creative production that is mainly a advertising and promotional video for the company based in Sendai and Tokyo.
5 units from WOW came together to collaborate on and publish the art book that celebrates the company's 10 year anniversary. There are two parts. The first focuses on "Reconstruction of the last 10 years" and the second "The Next 10 years". Participants include WOW members, Shigeki Hattori (graf), Yoshio Kubo, Gwenael Nicolas, Koichiro Tanaka (projector inc.), artless, Masashi Ishiwatari (Ikenobou) and art direction by artless.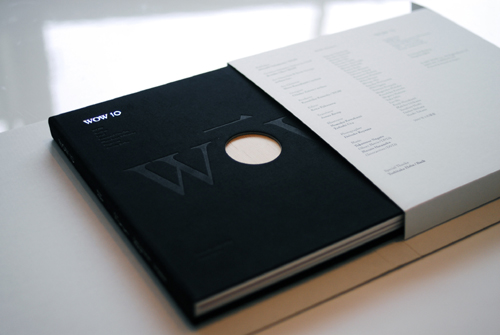 On June 29, they threw a release party in WOW's office. Collaborators in the project and many guests joined the party.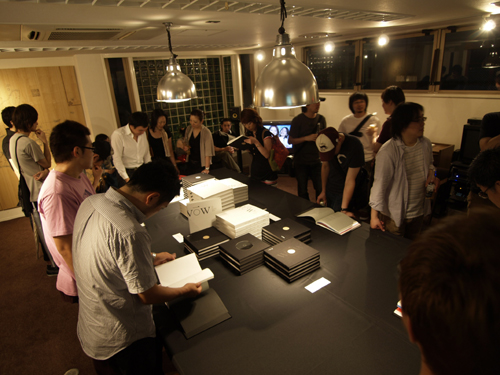 Just released "WOW10" in stacks on the table caught the eyes of the guests.
Below is an Interview with Syun Kawakami who created the web based work, among others, that ticks away ten years. The piece "10 Years Clock", is a collaboration with the creative office of – Projector's Koichiro Tanaka about the design of this book, WOW and what is going to happen over the next 10 years.
"I've known WOW for years and been a client. I really respect their their ideas. For this project, WOW gave me a title and contents and let me work on the rest as I like. First of all, I come up with an idea of this logotype."
* "WOW"'s "O" replaces by "0" and will be "10" – character play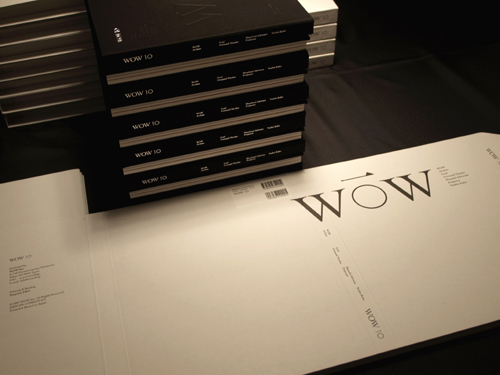 "When I decided on this logo, a factor that could be both alphabet "O" and number "0" became a key. I then removed this part on the book cover so that one could see a pine tree through it. Alphabet and Number. Zero means eternity and permanence. According to the language of the flower, so does the bonsai pine. "O" linked with "0" and pine. Besides that, "0" and "circle" means enlightenment which reminds me of the Japanese aesthetic sense."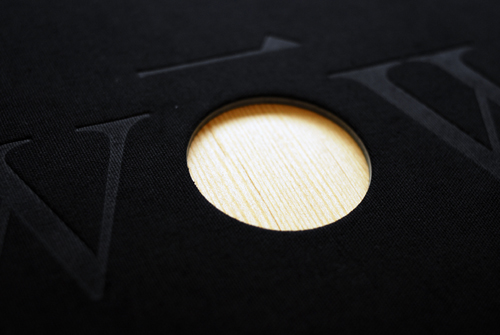 "WOW told me that this book was going to be published abroad so I kept that in mind regarding the cover design. Then I directed every page so that it incorporated the idea and imagery of the cover."
"I placed the art work of plants that exist in Japan for each title page. The first 5 chapters are about the last 10 years WOW's art works. Of course the first title page is "pine" artwork which ties in a theme of "WOW10".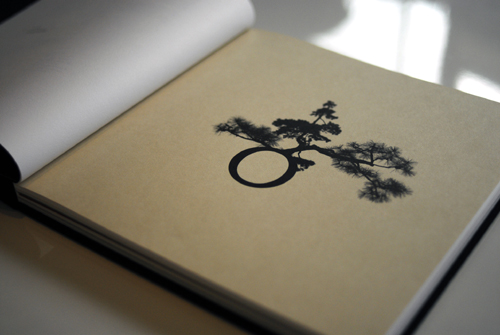 "A bonsai pine photo used for this artwork is in the Imperial Palace and evokes a story that reminds me eternity. A pruner for this tree has been specially chosen to reflect generations. The place used to be a symbolic castle of feudalism where a ruler has lived for about 300 years from the 17 century. Well, actually, it is said that this bonsai tree has kept the same form for more than 300 years. A plant generally changes its form as it grows, however, a very skilled worker trims the tree to keep its form as same as the ruler saw. I cannot help thinking of Japanese aesthetics from that."
"According to concepts both "Reconstruction of last 10 years" and "The Next 10 years" in "WOW10″, I was able to design this book which will be loved next 10 years"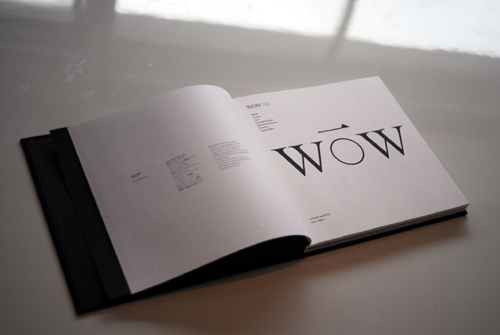 You can see "WOW"s solid contents only from the book design. A related exhibit will be held in several spots, and they will join "Tent London" in London and "Design Tide" in Tokyo.
More info is available on their website "WOW10.JP" which is also an excellent work.
WOW10
Price: 10000yen
WOW
http://www.wow10.jp
Text: Yasuharu Motomiya
Translation: Yoshitaka Futakawa
[Help wanted]
Inviting volunteer staff / pro bono for contribution and translation. Please
e-mail
to us.