Tujiko Noriko, A princess of the experimental pop/sound world, gaining an international reputation after several releases from major indie labels. She is based in Paris, and has also received high praise from the musician and fashion industry for her spontaneous musical talent. We interviewed with Tujiko Noriko about her new album, released in February, "SOLO", which definitely will be one of her masterpieces filled with her pop feelings.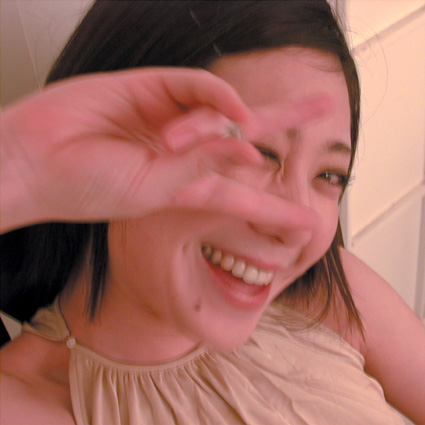 First of all, could you tell us about the album's title "SOLO"? How did you choose this title?
I made 4 collaboration albums last year, and realized that there were also lots of things which cannot be done without being alone. Like playing alone in childhood was fun, like dancing or singing intently in my room or in a field of grass when I noticed nobody was around, even though there are some things that would make you laugh, I seriously wanted to do such things again. It's like there are two of me on each side of an interface. And from each side, I cross the interface and make boundaries or frontiers.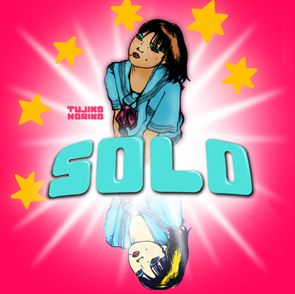 Could you tell us story about the artwork?
As I am involved in all the design of my albums from mego, I really enjoyed it this time as well. I don't know if this is because I am from Osaka, but I'm not really interested in, or rather I hate, something that is just simply fashionable. I prefer fashion that is a little bit different, such as that of black people and East Asia. But anyway, it's not that I have a big opinion about design, and I'm glad that this CD was completed in strange taste. I couldn't stop laughing while making it.
Through the whole album, I feel it has softer colors than your past works. Did you consciously make such a composition?
Is it softer? What I was a bit conscious about was "Shojo Toshi". I cannot make such a work anymore, but like I said before, I was always thinking that I didn't want to forget the fresh feelings like when I started music. It is difficult to keep such a naive but fresh and sparkling feeling in this world full of dumb things. Because the reason I started music was just the consequence of my feelings, it's especially difficult to keep my passion. But life would be boring without passion, I'm trying to keep it, and also, I started making films in recent years. I'm really excited about it.
The third song, especially, "Ending kiss" is incredible. Do you have anything to mention about this song?
This is a song in collaboration with Hideki Ataka. I like him a lot. We met when I was 19 or 20. Ataka made lots of songs and I sang those, but none of them was released at all. It was a label called virgin tokyo, melody star, I guess. I don't know what kind of music they are releasing now. Well, and after a long while, I collaborated with Ataka again, exchanging the data. That is this song. Ataka is making music by himself, of course, I want to do something with him again although he might be busy as a engineer.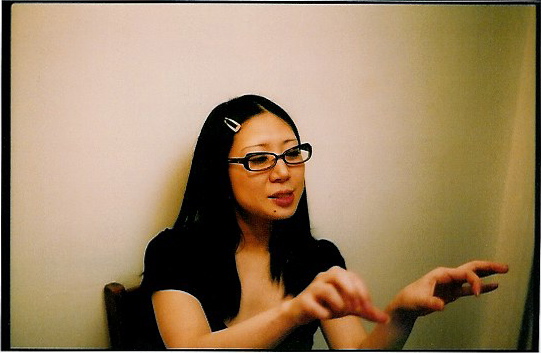 Do you have any other stories about the album production?
There were several songs which were not used this time. The album was almost completed in the summer before last, but Pita, who had never said no to anyone, said no, and I recreated several songs and actually completed it last summer. There were of course songs I independently decided not to use.
I wanted to do the rap. I liked the rap I made which wasn't really like rap but was a short story telling because it's very funny. But it might be impossible to understand for European Pita, and he said it's crap. So I sang it seriously.
There might be a change of mind during the production process until its release. Could you tell us your thoughts during each stage?
"In A Chinese Restaurant" is by far the oldest song. "Spot" was the newest. And released. The early stage, my feeling was messed up, and I almost didn't have time to make songs. The middle stage went wrong (?) and I really enjoyed it, such as making songs at a studio in the middle of the night while drunk, and then moving back to the country and making natural-tasting songs with many stupid tales. Then several serious songs. In the closing stage, I got pregnant so I was in a happy mood with enigmatic hormone. As I often became sleepy, I didn't make songs that much. After finishing the production and giving birth to a child, I really look forward to doing concert for a change, rather than making songs.
Do you make songs everyday?
I don't make songs at all now as I spend lots of my time with my child. I'm not exactly sure but I think I've been doing music only about 2 or 3 days a month since I moved to Paris in around 2002.
You've been collaborating with many artists, but could you tell us the difference, or advantage, from solo work?
I think the difference is what almost everyone can imagine. The advantage of collaborating is the element of surprise and the progression of a personal relationship. The advantage of working alone is the progression of myself.
You are producing total works including music, image and visual, but what was the reason you chose music as the place to express yourself?
Because I liked to sing. Because this can be done without any tools I easily began to like it when I was little. I am also the person who tends to believe in the power of words.
Having an interest in story and images was long afterward.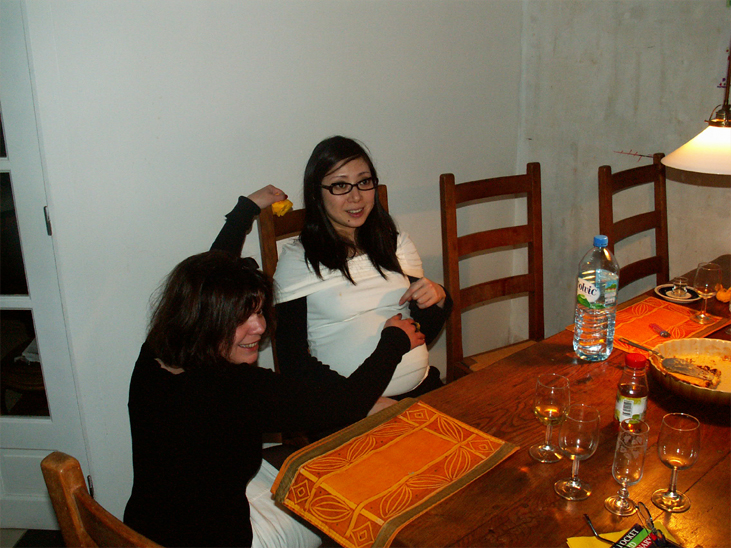 How does the life in Paris influence on your music or other creative activity?
Desolation, Lassitude, Reactionary.
Are there any artists, works, things, or places you have been especially influenced by?
Tokyo, Paris, Marseille, Nukata, John Cassavetes, Tsai Ming Liang, Federico Fellini, Ryuichi Sakamoto, Pita, Marguerite Duras, "C U Next Tuesday", "Goodbye Again".
Do you have any favorite books?
"ONE HUNDRED YEARS OF SOLITUDE" by G. Garcia Marquez
It really brings cheer to us. Full of lives. Lives of one strange family and a village for generations is surreally described with enjoyment. It's so enjoyable that I get sad when the book ends.
"BUTTERFLY STORIES" by William T. Vollmann
I like his book. It's a story of a remote region. The sense of speed he writes is interesting, and at the end, it is like the heat and blast wave are actually blasting out from the book.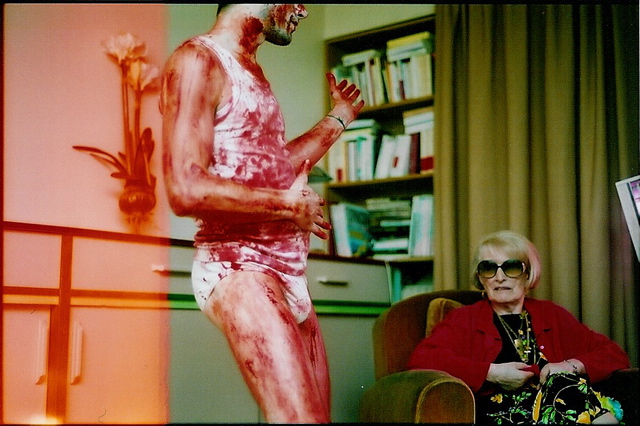 Are there any differences between Tujiko Noriko as a film director and as a musician?
As a film director, I am like a baby. Everything is something I discover and didn't know. The process of making film and music is completely different, I think. Film takes a lot of time and requires to think of many things like a trooper. Music has moments more like 100-meter sprints. Therefore, I might be able to continue making films even when I become a grandma. I don't feel the same way about music. I don't know yet though.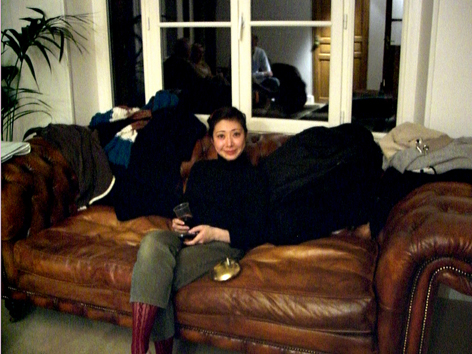 Please leave a message to listeners and readers.
I hope my creation can in someway make you all a little bit more vigorous. I also would like to continue being vigorous without forgetting my pride.
Text: Yasuharu Motomiya
Translation: Yurie Hatano

[Help wanted]
Inviting volunteer staff / pro bono for contribution and translation. Please
e-mail
to us.