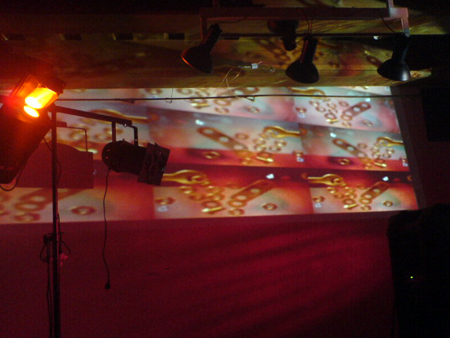 GO GAGA stands for migrating audiovisual event series in Lithuania. It tries to organize modern visual & sound journeys in uncommon city spaces. GO GAGA is initiated and organized by Partyzanai DJs and RUT RUT collective.
Music presented during GO GAGA events is strongly connected with electronic dance scene coming from Germany and UK. Actually it's not strange because these countries are really musically most impressive these days.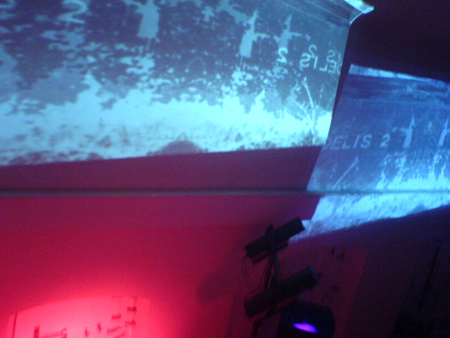 GO GAGA tries to be more live event and prefers live bands to DJs, but it's quite normal to meet some of them in GO GAGA too. Organizers also try to involve as many local VJs as possible. Basically they are working live during band or DJ gigs and are inseparable part of the event.
Lithuania as East Europe country still have some unique architectural spaces left from Soviet Union times. GO GAGA always tries to use them as original ingredient for better event atmosphere.
It is also vital to actualize these forgotten places, because lots of them are really distinctive part of Lithuania history. The saddest thing is that today's situation in Lithuania for them is extremely bad, because lots of these building are privatize and being crash down. In five-year period we will be simply out of them.
The first GO GAGA was organized in December 2005 at the oldest cinema theater in Vilnius "Skalvija". During the event DJs, VJs and couple of live bands had a possibility to perform inside cinema hall. Also the first GO GAGA DVD was presented with Partyzanai DJ mix and special visuals created by RUT RUT VJs.
The second GO GAGA was held last weekend (April 21/22) in three different location of two Lithuanian cities – capital Vilnius and seaport Klaipeda.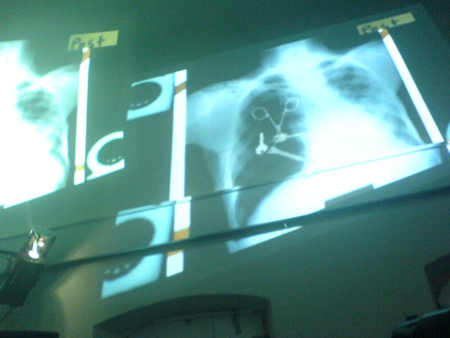 In Vilnius GO GAGA was presented in old town's gallery "Arka". Modern but quite cozy and with lots of halls inside. GO GAGA occupied two halls for its artists. The bigger one was dedicated more to live dance music and the smaller one more for listening.
Partyzanai DJs was heating up dance floor with their full spectrum of sound emotions. VJ Vodka Jugend and VJ Westa from Mistake VJs were visually stimulating their set.
The Headandshoulders with their rockmeetselectronic or electronicmeetsrock tunes from Vilnius made everyone raise their hands and prepared for the main gig of GO GAGA. VJ Rokas prepared and showed some special visuals for them.
The hero of the event was musician PAUL KALKBRENNER from Berlin's Bpitch control label run by Ellen Allien. His live set was very electronic, energetic and uplifting. Germany's electronic music magazine "Groove" put Paul Kalkbrenner live acts into ninth place of ten. He leaves behind such bands as The Prodigy, Modeselector and Chemical Brothers. RUT RUT VJs with their eclectic and ironical visuals try add some extra emotions for audience.
DJ Esse from Vilnius ended up the event in dance hall with some of his selected sounds.
In the small hall the first live act was by Vilnius artist PB8 and VJ Eimis from Dublicate collective. Quiet, lazy and serious set.
FusedMARc band get everyone into their long IDM journey. The collective, which is now probably is most original one in Lithuania.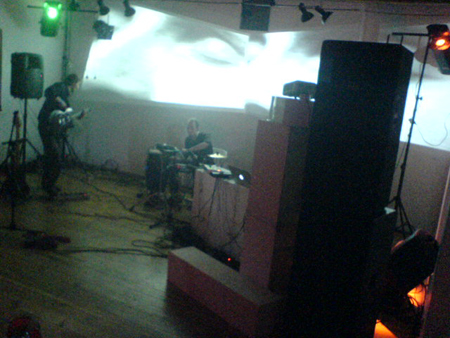 THE DOUBTFULL GUEST from USA and her very impressive and eclectic sound attacks hit lots of audience. Paul Paper the one who organizing NEXT festival in Vilnius was Vjing alongside.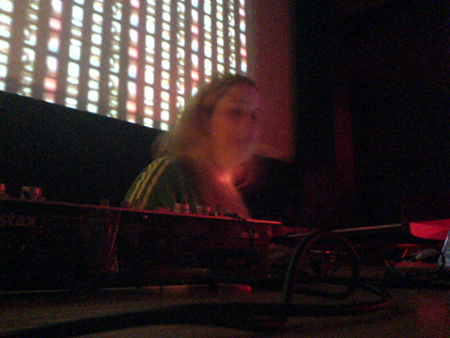 Few Nolder a raising young composer from Klaipeda was the most interesting discoveries. It was his first ever live-gig and he sounded really fresh and interesting. VJ Lumos enrich Few Nolder's sounds with some minimal visuals.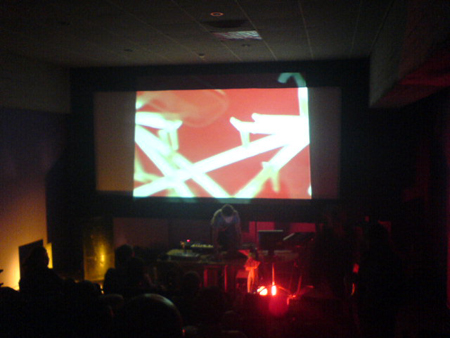 DJ ZWX from Vilnius showed his mixing skills in between live acts and ended up the event in small hall.
Almost all artists next day moved to seaport Klaipeda or also known as Memel.
During the day time in Klaipeda audiovisual event GO GAGA was presented in art exhibition pavilion with some contemporary sounds from Partyzanai DJs and Few Nolder. Also RUT RUT and Vodka Jugend visualized the presentation.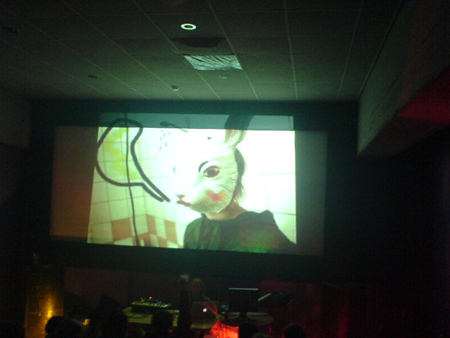 By night GO GAGA moved to post-soviet cinema theater "Zemaitija" for continuation. Artists from Vilnius were joined by some locals such as IJO – independent musician, songwriter from Klaipeda. He strewed some 250 bpm breaks and later turned into some avant-garde electronica which is possibly the most important part of his musical personality.
Also DJ Elektrod Korabelnikof put more energy into GO GAGA of Klaipeda with some tasty tracks.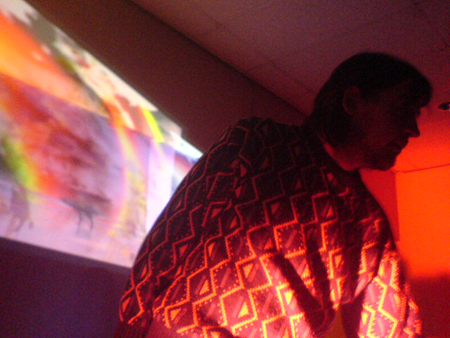 Ceephax from UK also known as junior brother of all mighty Squerpusher joint Klaipeda's event. Lots of hardware, analog instruments and acid compositions were drawn into seaport's audience.
GO GAGA has already plans for future events.
A small peace of it will be brought to Siauliai town of Lithunia during multimedia festival ENTER 4. Also Partyzanai DJs and RUT RUT VJs with GO GAGA sounds and visuals will move to ELECTRONIC BALTICUM FESTIVAL in Dortmund, Germany.
After it on May 20 GO GAGA will be held one more time in Klaipeda. This time with Metope – a composer from Cologne – live set and Giraffentoast VJ on stage.
GO GAGA organizers are also planning to release the second DVD with new Partyzanai DJs mix, Few Nolder EP and visuals from all the VJs who were involved in GO GAGA.
GO GAGA
21st April, 2006 (22:00-05:00) @Art Gallery "Arka", Ausros vartu st. 7, Vilnius, LT
22th April, 2006 (16:00-19:00) @Art Exhibition Pavilion, Aukstoji st. 3, Klaipeda, LT.
22th April, 2006 (22:00-05:00) @Cinema Theater "Zemaitija", H.Manto st. 31, Klaipeda, LT.
http://www.rutrut.lt/gogaga/
Text and photos: Emanuelis Ryklys from RUT RUT
[Help wanted]
Inviting volunteer staff / pro bono for contribution and translation. Please
e-mail
to us.