This month's SHIFT cover is designed by "Yokoland" from Norway, a young design studio consisting of two people, Aslak Gurholt Ronsen and Espen Friberg. Their book "Yokoland" was just released from Die Gestalten Verlag on February 2006. The warm design reminds us the Norwegian feeling with some refined humor. Not sticking to the fields, they have created their original world using various materials including photography and drawing.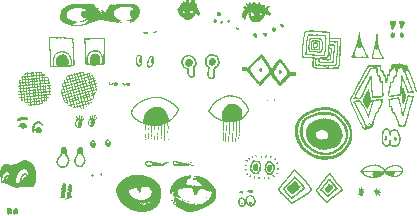 First of all, could you tell us a bit about yourself?
"Yokoland" is a small design studio consisting of two people, Aslak Gurholt Ronsen and Espen Friberg. Both of us have just finished a BA in visual communication at the National Academy of the Arts in Oslo, Norway. For the last four-five years we've been doing small (and sometimes big) projects together. We've tried to be openminded, and not think too much about the boundaries between the fields we've been working. Sometimes our projects have been conceptual, sometimes esthetical, sometimes it's been design, sometimes illustration, sometimes, photography, sometimes, drawing, sometimes video, and sometimes it's been closer to fine art than design. In this period we've tried to have as much fun as possible, and to learn as we've went on.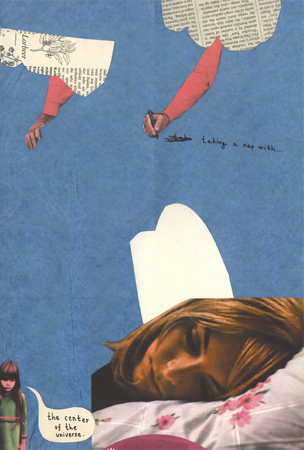 How did you two meet together? And what made you team up Yokoland?
We grew up close to each other in the suburbs outside Oslo. When we were sixteen we started at the same high school. This must have been around 1997. We were in the same art class for three years, and the last year we started working more closely together. A year after we graduated (just before we started our design education) we decided to start up something like a design/art collective. It wasn't like a professional design studio just a name to work under.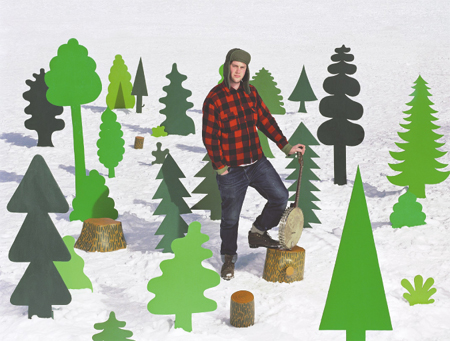 We heard the name of Yokoland came from Japanese girl's name. Could you tell us the story?
We thought it would be great to have a name for our collaboration instead of just using our own names like all other design studios that have more than one person. In the end we decided that it would be "Yokoland". It sounded like a poetic country far away like it was taken from a fairytale. We even made a slogan: "Yoko, but not Ono". Later Aslak had a Japanese girl in his class named Yoko. We asked her if the name made any sense at all and she said that it didn't. That it was just really silly, and that it was just a normal Japanese girl's name. It was like calling it "Annland" (in English of course).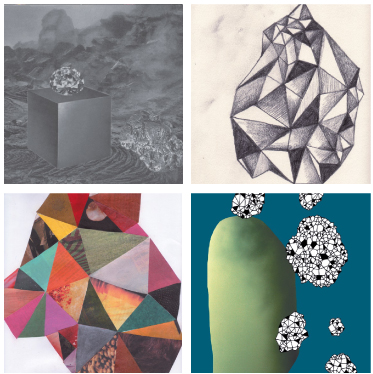 What kind of works or projects are you spending most of your time these days?
At the moment we're spending most of the time fixing our new studio. Earlier we've just been working from home, so it will be nice to finally have a proper place to work from. We're also working on four-five new record covers for our own music label Metronomicon Audio and doing some store windows. Hopefully we'll soon have time to make a new website for ourselves.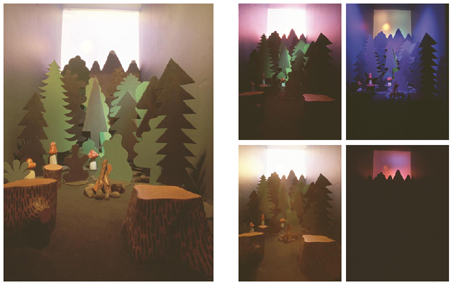 Could you tell us about the book "Yokoland" released from Die Gestalten Verlag?
The book is about how we have collaborated from the first time we met until today. It shows the best of our work from the last couple of years, and tells you some of the stories behind them. A great deal of our work is for our own record label Metronomicon Audio, so that is of course a major part of it. There are also some different texts included in the book to explain the way we work and think, as well as the environment and ideology behind Metronomicon Audio. But most of all, the book is about inspiration ・how we've been inspired by others, and how we maybe can inspire other people again.
Various mediums like photography and drawing are seen in your works. What is your philosophy in designing?
Oh! that's a huge (and hard) question. Maybe we don't have ONE philosophy. There are so many things that we are inspired by and that we try to include in our work. And not all of them are obvious sources of inspiration things that you can see right away. But we try to push ourselves to work in different ways, and to end up with diverse solutions. One thing that is very different in our work compared to most graphic design, is that most graphic design is about making things "easy" making everything clearer, so that most people get what you're saying. But most of the time we make things more complicated. So we're not problem solvers, but problem makers!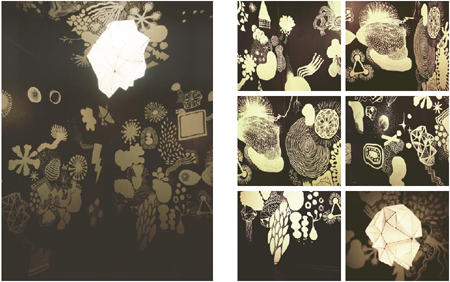 Do you have any artists or things you are influenced by?
We have so many influences that it will be hard make a complete list. But some influences are maybe a bit stronger than other. A lot of things that we discovered as teenagers have heavily influenced our view on design and art. These discoveries was:
1. A whole range of different music (old and new, and from every possible genre).
2. The Norwegian designer, illustrator, artist, filmmaker and musician Kim Hiorthy. The fact that he did so many different things was something that impressed us, and made us think that it was possible to do the same. He was and still is a great inspiration to us.
3. The two first "Sampler" books that the English design company Intro made. These books included so many record covers that were so different to what we were used to both in their looks and concepts. Also the texts in the books by Adrian Shaughnessy influenced us a great deal.
4. The first theoretical texts we read about design. We discovered Bruce Mau's "An Incomplete Manifesto for Growth" and Eye Magazine before we started our design education, and both these discoveries influenced us a great deal. These texts probably helped us to think critical about what and why we were working in the way we did, and to be both open minded and critical about things we later learned in college.
5. A lot of different music videos. Especially the work of Michel Gondry, Spike Jonze and Mike Mills influenced us.
6. A book that we found on sale about John Mehlin a Swedish graphic designer from the 60's and 70's. His work was so much more challenging and conceptual than most graphic design. Almost like modern and conceptual pieces of art, but this felt a lot more relevant than a lot of contemporary art. It reminded us of the work from the "Sampler" books. The only difference was that this was done thirty years earlier.
What is the concept of the SHIFT cover and the original posters?
The concept of the cover/poster is pretty simple, it will be a growing collage. So that means that the cover will change every day. And in the end, the collage will be the poster.
What would you like to try next and in the future?
There are so many things we would like to try out. It would be great to do some more film, maybe some animation, more photography, more drawing and maybe make a cartoon. Lately we've done some store windows, and it would be great to do more of that as well. Maybe it would be good for us also to develop in fields were we have no experience at all to develop both as professionals and amateurs at the same time. In fact we would like to do more of everything. Like Metronomicon Audio's mentor Jorgen Sissyfus Skjulstad says in our book: "Forward in all directions!"
What do you like to do the most except working?
It's hard to differentiate between when we're working and not. "Working" doesn't mean that you have to be in front of the computer. You can learn as much from doing other things. To take a walk in the woods, eat a good meal, sleep, read a book, listen to music, visit your grandparents or see a movie with you're girlfriend can be as inspiring as anything else. This is where inspiration comes from. And this is what we like the most exept working: To get inspired.
Please leave a message to readers!
Enjoy life, get inspired, work hard, take a break, be open minded and critical at the same time, learn as you go, and celebrate amateurism!And often failure is the best thing that can happen. It's what you learn from.
A book "Yokoland"
Features: 176 pages, 21.5 x 27.5 cm, Full color, Softcover, English
Price: 35.00 EUR (in Germany), 45.00 USD, 25.99 GBP
Released: February 15, 2006
ISBN: 3-89955-082-X
Published by Die Gestalten Verlag
Contact: verlag@gestalten.com
Yokoland
Address: Engstien 3A 2010, Strommen, Norway
aslak@yokoland.com
espen@yokoland.com
www.yokoland.com
Text: Yurie Hatano
[Help wanted]
Inviting volunteer staff / pro bono for contribution and translation. Please
e-mail
to us.