Not so long ago, Leonardo Solaas used to define himself as a multipurpose artifact. He's been an artisan and an artist, a programmer and a designer, a student and a self taught person, a philosopher and a scientist.
He believes the reason for this diversity in his interests and skills is a rare balance between his two brain hemispheres. I prefer to believe he's a genius.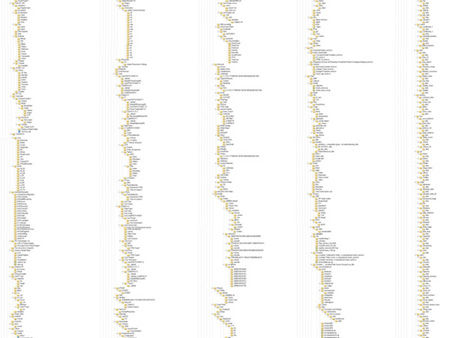 He began this journey studying Philosophy for five years at the University of Buenos Aires. He's self taught in programming, digital art and complex systems. He also explores sciences, philosophy and politics. As an artist, he's participated in many national and international exhibitions, like International Media Art Award (Karlsruhe, Germany), Readme 100 Software Art Festival (Dortmund, Germany), Transmediale 06 (Berlin, Germany), 5th Biennial of Mercosur (Porto Alegre, Brazil) and 19 Sttutgarter Filmwinter (Stuttgart, Germany).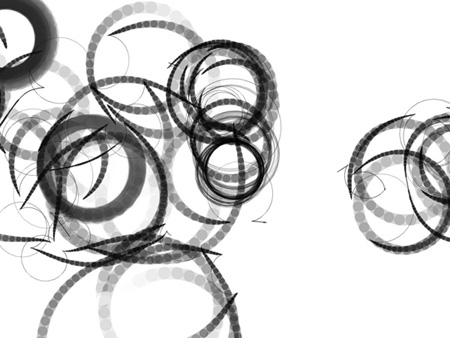 As an artisan, Leonardo likes to design objects in three dimensions, exploring different
kinds of materials. He made a lab out of his kitchen and worked there for many years. He even invented new materials, such as a fruit paper, made out of the fruit pulp, which he used as notebook covers. He also explored water soluble substances, synthetic and natural fibers, spices, herbs, food, wool, linen and so on. "I could have been a physician, but I wasn't. When I was 12 years old, I loved science", he tells me.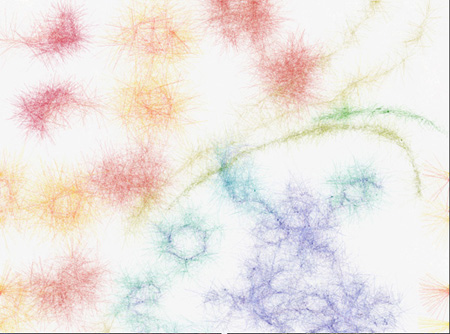 It's only been three years since Leonardo started to play with computer animation and programming, and he's already won several local and international prices. His first animation in Flash was a short minimal movie called Road Movie. "Soon after that I began working with generative art. That's the field I'm exploring right now, apart from other things, such as Geopolio, a collaborative discussion system, similar to a forum but with a geographical reference . I work on this project with the architectural collective m7red".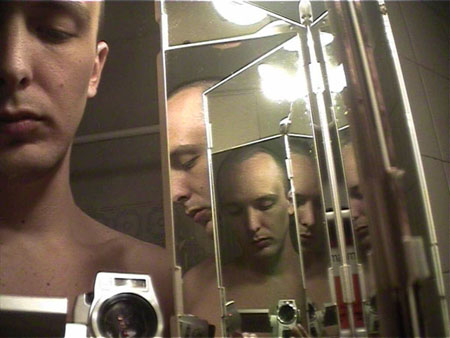 "For an outsider, my work may seem diverse and heterogeneous, but there's a coherent line that goes through it all", Leonardo explains. "Bergson said that every philosopher had only one idea in his whole life, and all of his work was just a big attempt to explain it. This is a beautiful thought, which I share".
"In the area I've been working on lately, the results are unpredictable", Solaas comments. "I've been working on generative art and complex autonomic programs, which have a life of their own".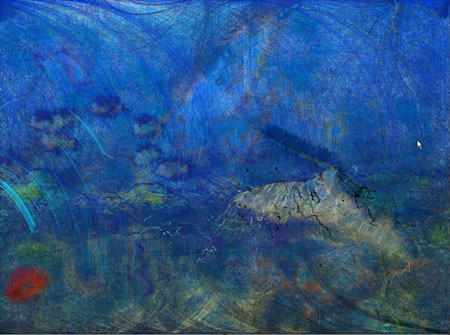 Solaas's latest generative invention is called Dreamlines. It mixes psychoanalysis free association theory with an autonomic system which generates colorful moving drawings that constantly change, like life itself. "These drawings are on the edge of chaos, a very interesting place to work in", Leo affirms. "Dreamlines also includes interactivity with the users, because they can order which dream to view. The results may go from figurative to abstract images with constant and surprising movement".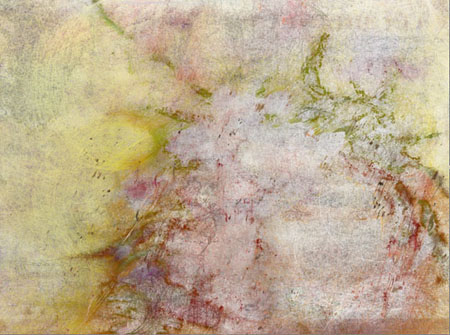 "The edge of chaos is the place where interesting things happen. If there is a perfect order, nothing can change, while in an absolute disorder it's impossible to find any coherence", Leonardo explains. "Life exists on the edge of chaos, this transitional place between order and disorder. Biological life is always in a tension between order and disorder, this tension allows the existence of life. Beautiful complex systems exist on that particular place. That's the only place where beauty lays".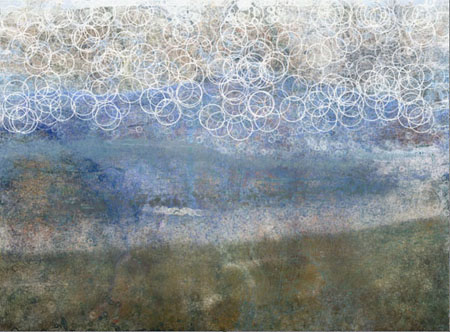 Apart from winning several international prices, Dreamlines received a massive reaction from people who visited Leonardo's website over and over again, wrote him emails from distant places, asked him to work for them and mentioned him in their blogs. He even was selected to be in the homepage of "Processing" website, by one of the MIT creators of this language.
Solaas's future projects are many. He's exploring color and movement, but this time he wants to give the user the possibility to have control over what he's doing, "the opposite of Dreamlines", he says with a witty smile. "The other projects are about communitarian ways of organization, discussion technologies, group dynamics and content management systems. These are the same tools I use in my everyday job, as a freelance programmer and designer".
It seems Leonardo's mind never rests. Even while he's sleeping, each particle of his organism is working to create something better.
But I know he will always be a dreamer.
Text: Gisella Lifchitz

[Help wanted]
Inviting volunteer staff / pro bono for contribution and translation. Please
e-mail
to us.