The biggest video festival in the world "RESFEST" had come to Japan again. Resfest go all over the world on the tour. This is the 7th time this year for this event in Japan. Compare to the first time in 1999, digital films are much closer to us that mean there is no curiosity to it, and often time, people loose interest in it, just because it is too popular. This event introduced us today's digital films and showed us there are more potential to it.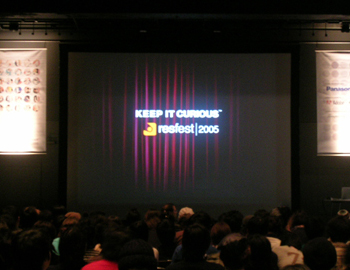 This event was held at Laforet Museum in Harajyuku Tokyo as usual. It showed us today's digital film media from various situations. The programs included music videos, short films, feature films, and special selection films that were selected by "Resfest" point of view, and also workshop, and talk show by todays hot directors.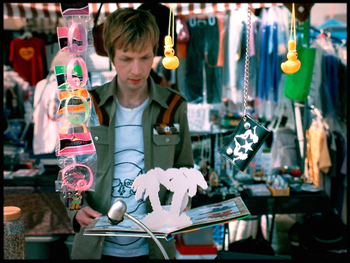 Beck "Girl" (Dir: Motion Theory)
There were many programs got people's attention. Especially a film focused on musician Beck, titled " BECK RETROSPECTIVE", who always releases original music video with hot directors in the time, and films "TRIPLE THREAT", "SHORTS" series, and "RESMIX" series by the three most remarkable directors today were amazing!
In those great programs, I am picking two programs, called "TWO BY MIKE MILLS" and documentary "INFAMY". As the shift reader, you might already guess, but "TWO BY MIKE MILLS" is two films directed by Mike Mills.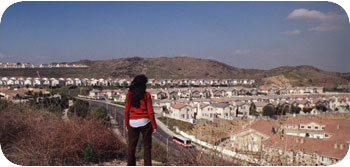 "The Architecture of Reassurance" (Dir: Mike Mills)
The first film was titled "THE ARCHTECTURE OF REASSURANCE" in 1999. It was shot by 35mm film, so you might think, "Where did they get the projector?" but for now let's just not worry about it. It is only better to see the film in the big screen than watching it on TV or PC. I was satisfied great landscape of a new suburban residential area, and of course Alice in the big screen. If you haven't seen it, please check his DVD "GAS DVD".

"Not How, What or Why But Yes" (Dir: Mike Mills)
The other one is a documentary titled "NOT HOW, WHAT OR WHY BUT YES". Mike Mills himself interviews and asks "What is the 5 things you want to do, if you find out you can only live 3 months?" to people with different ages, races, sex, and occupation. The answers are various, like about families, partners, and fantasies. He asks this question few times to the same people but the remaining days are getting reduced. At the end, the interviewee and also the audience end up with the theme that it doesn't matter if you're dying because the important thing is what you really want to do NOW. This documentary is different from his other films in terms of having beautiful images and fashion scene, but it spoke to us with great power of persuasion. Also his new movie "Thumbsucker" starring Keanu Reeves is releasing in Japan soon.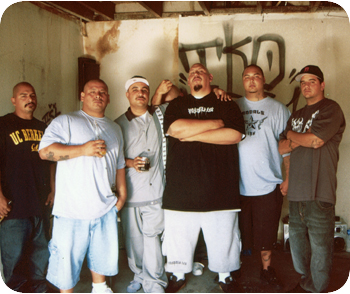 "Infamy" (Dir: Doug Pray)
The longest, and the most controversial subject matter documentary film "INFAMY" was directed by Dag Prey. The film is about graffiti artist, their culture, and people who live around the graffiti. We see graffiti on the street everyday but most of the time we don't know the artists or their lives. The director captures the artists' real life for one and a half hour. " I don't know why but it's OK to draw a throw up on top of a tag, and it's OK to draw a piece on top of a throw up" said Crow who is one of the artists in the film. There are rules when you draw a graffiti, and it came up from somewhere but nobody knows where. Toomer from TKO crew tells us that people think he is a gang member, though he is not. He says graffiti shows the artist's life itself; family, his identity, and his friends. The detail about this film is on the official website with detail about the artists in the movie.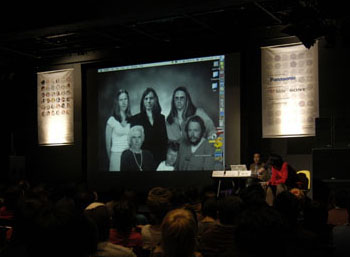 FOUR SEASONS OF TRAKTOR: A RETROSPECTIVE with TALK SHOW
At last, I have to write about " FOUR SEASONS OF TRAKTOR! A RETROSPECTIVE", directed by TRAKTOR.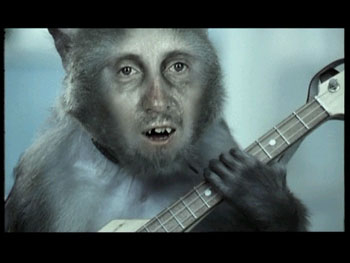 Basement Jaxx "Where's Your Head At?" (Dir:Traktor)
They also showed their entire films from their carrier, and had a talk show at this event. TRAKTOR is a group of six directors from Sweden. They've been in the forefront of making dark humorous TV commercial for over ten years. Their projects have a unique reality to it. As they said at the talk show, " tackling nonsense idea seriously" is the key to their wired realism, like the commercials for Fox Sports, or Discovery Channel.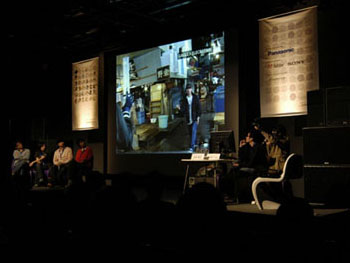 "WORKSHOP2: Beyond DV- HDV, the future of filmmaking"
It's been ten years for "RESFEST" this year. The reason why this event has this much influence to people for ten years without loosing their identity is that people see the possibility of digital films. The great relationship between the directors, festival itself, and the audience is another reason for this event has been successful. Of course we're curious to see how digital films will develop in the future, but also I dearly hope this event will stay in this shape,
RESFEST JAPAN 2005
Date : 17th – 20th November, 2005
Place : Laforet Museum Harajuku
Address : Laforet 6F, Jingumae 1-11-6, Shibuya-ku, Tokyo
Tel: +81-3-3475-0411
resfest@resfest.jp
http://www.resfest.jp
Text: Yasuharu Motomiya
Translation: Mai Kato
[Help wanted]
Inviting volunteer staff / pro bono for contribution and translation. Please
e-mail
to us.