Taking place in every beginning of New Year, London Art Fair is where edgy galleries are all gathered. In this year, 93 of selected galleries displayed their various artworks ranging from featured modern arts alongside with limited edition of prints, drawing, sculpture, photograph and to installation, whereas those prices were varied from £250 at the lowest to the highest of £50,000. In this year, the fair was designed to pay special attention to those increased number of people who purchase artwork for personal and appreciate them at their own home. Based on that concept, entitled two approaches of "Art House" and "Art Help" were newly introduced.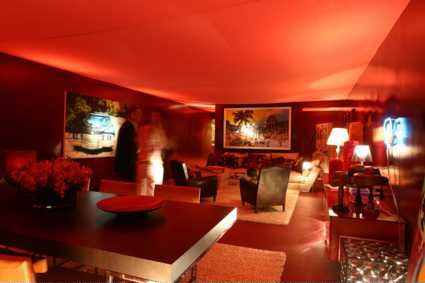 © Morley van Sternberg
The most expected site from advanced advertising was called "Art House", where 260 spacious area was divided into two consisting with one rectangle living room and other two small rooms next to it. All of inside was filled with art piece and showed how modern art actually could suit in your room in real as matching with your existing interior. This attempt was designed especially for those who are a bit of backward onto adding modern art at your own room. Ms. Tara Barnard was the person being responsible for this space design, where great expectation was acclaimed by not only art buyers, but also design school students as well. As contrary to the traditional conception believing that "Artwork should be put on the white wall", Tara painted a wall with burgundy red and orange respectively. In addition, Tara placed all the furniture in position, which was supported by Italian furnishing company; B&B Italia and decorated ornaments such as pillows with the motif of half-face of Queen Elizabeth, orange lights having actiniae-like texture, and even Cadillac painted drawings arranged over the wall. It might be only the few who could easily bring up the image of your own room just by seeing such funky space。However it would be a still good source to recognize artworks as certain objet d'art to match with the interior in your room.
At the other side of fair, the new space called "Art Help" was firstly appeared. The area was destined to help people, who have never bought artwork before, give tips for purchasing artwork first time in terms of frame packing, insurance, delivery method and all other related information by four represented personal shopper lead by the chairman of Modern Art Association. It was effective enough, and a reported fact after the fair saying that few people had actually made a decision for buying based on advices from these expertise.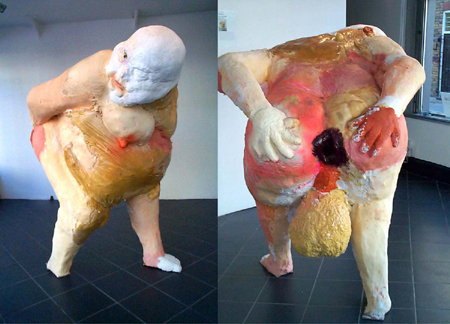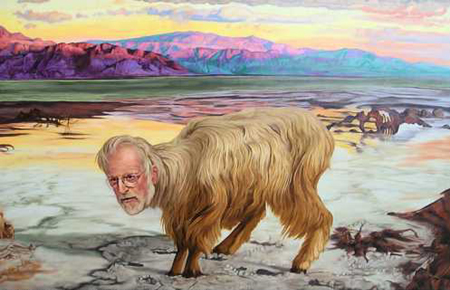 It seemed that the organizer had a quite positive focus on how to bring customers back in today's shrinking modern art industry, which once had a strong investing power for a period of time before. It's still said that buying art is a sort of hobby only for those wealthy elder people, but the attempt of Art House should have given positive reposes in terms of buying motive to this emerging new rich and funky young generation…
London Art Fair 2005
Date: January 14th – 18th, 2005
Place: Business Design Center
Address: 52 Upper Street, Islington, London N1 0QH
Tel: +44 (0)20 7359 3535
http://www.londonartfair.co.uk
Text: Sari Uchida
Translation: Naoko Kawaguchi

[Help wanted]
Inviting volunteer staff / pro bono for contribution and translation. Please
e-mail
to us.