I'm starting to hear the term "Young Gun" more and more these days. The Art Directors' Club in New York holds a bi-annual award show that celebrates the talent in design and advertising under the age of 30. The opening for Young Guns 4 – started in 1996 and this is the fourth time – was held at the Art Directors Club on the night of September 9th.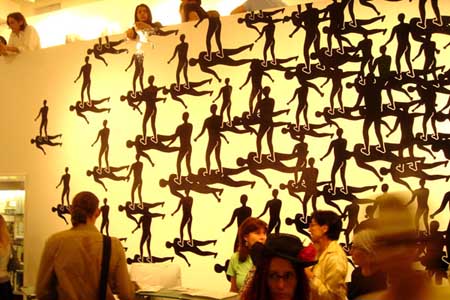 The fields of creativity that the Young Guns show celebrates are similar to those put on show by the ADC Annual Award exhibition: graphic design, illustration, photography, art direction, interactive media, and space design.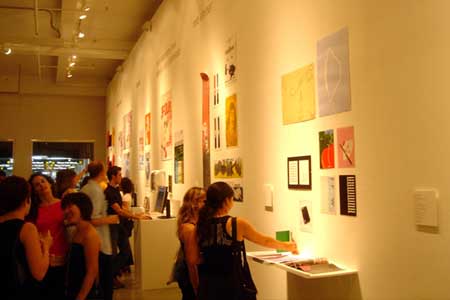 The first time the show was conceived, it was only the local talent in New York City. Gradually, the scope was increased to include those nationally in the United States. This year's was the first one to go global. The number of selected Young Guns included creators from 21 different countries, totaling in 34 creative groups (mostly individual creators while few were groups). I was lucky enough to be one of them. The line-up was as follows:
Advertising: Annies Foster, Caprice Yu, Ray Andrade & Quentin Shuldiner, Crystal English
Film & Video: Ryan MacKeen & Jaime Randle, Anne Paas
Graphic Design: Luke Choi, Robert & Gary Williams, Reto Ehrbar, Masaru Yokoi, Brian Sensebe, Laughlin Dyer, Ryan Pescatore Frisk & Catelijin van Middelkoop,Richard Christiansen, Natasha Jen, David Heasty, Willian Zimmer, Stefan G. Bucher, Julia Hoffmann, Deanne Cheuk, Brad Trost, Honest, Lena Beug &Clay Weiner, Andrio Abero
Ilustration: Stefanie Augustine
Interactive Media: Jose Caballer, Angela Lidderdale, Anh Tuan Pham
Photography: Emily Shur, Tony Law, Geoff Green
Mixed Discipline: Andrew Maynard, Joseph Kosinski, Rei Inamoto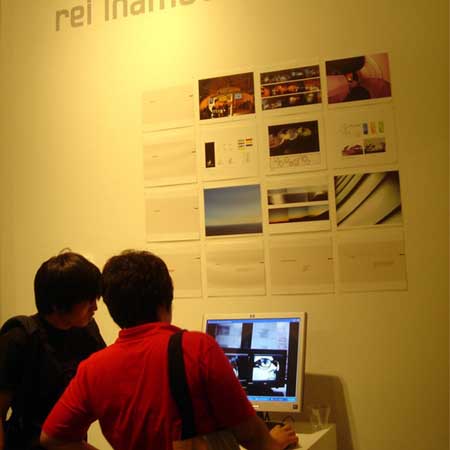 The work showcased was quite diverse and strong. I was glad to see that the work wasn't trying to be so "cool." A few years back, everyone was trying to either copy cool styles of the time or create "cutting-edge" graphics by using layers and filters in Photoshop. With this show, I definitely felt the end of meaningless coolness. It is evident that the era of design with ideas and attitude is starting to emerge.
If you are in the New York City area, it is worth checking it out.
ADC Young Guns 4
Date: September 10th – October 22nd, 2004
Place: The ADC Gallery
Address: 106 West 29 Street, New York, NY
http://www.adcglobal.org/yg4/
Text: Rei Inamoto
Photos: Rei Inamoto

[Help wanted]
Inviting volunteer staff / pro bono for contribution and translation. Please
e-mail
to us.