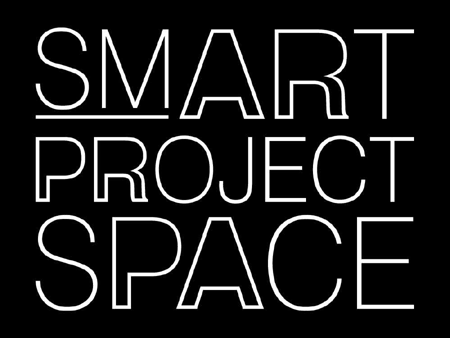 Situated on the Eerste Constantijn Huygensstraat, the former Jan Swammerdam Institute (JSI) looks sort of sleepy from the outside but inside there is a veritable hive of activity, this being the home of SMART Project Space – the Amsterdam contemporary art foundation. SMART recently lost their last determined effort to save the building from demolition by the local council of Amsterdam Old West and tragically the JSI is now in its last few months of existence. This not only spells the end of a unique piece of modernist architecture but also means the upheaval of SMART as it finds another place to call home.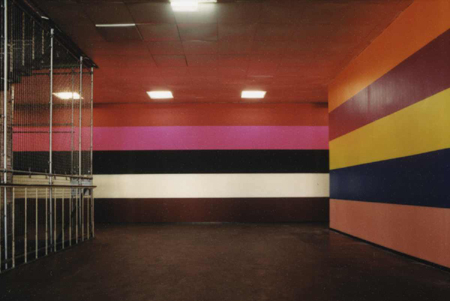 We went to SMART to visit its director Thomas Peutz and also Bram Opdam, who is working with SMART to create a permanent on-line presence for the foundation during this transitionary period. So what does the end of the JSI mean for Amsterdam? (Thomas) We had plans to develop this building into a centre for contemporary art and visual culture which Amsterdam badly needs. But the local council is determined to tear it down – they have quotas for housing which they need to fill and we can't compete with that. Culture is a long way down on the list of their priorities right now. It has always been really difficult to find housing in Amsterdam but the flip-side is that as a result it is even more difficult for artists to find studios and workspaces. SMART Project Space has always aimed to redress this imbalance and this building was perfect because we could rent a lot of it as studio space for artists. We tend to focus on contemporary artists who are establishing their career but still truly benefit from having a subsidised workspace and also our support network. Currently in this building we have 60 artists from all across the world – Russian, Irish, English, Israeli, Spanish, Swiss, Japanese, American – It is a very international environment and for many, working here is extremely beneficial and stimulating. We also have an intensive exhibition programme that in turn attracts curators, museum directors and of course, the public. It's become a destination for art professionals visiting the city. SMART also produces a lot of work for artists – mostly installation works that require a technical support so almost a third of the works we exhibit are thus produced in-house.'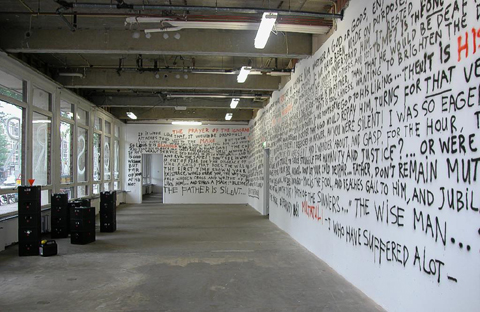 The JSI is SMART's third space since the foundation began in 1994 and speaking to Thomas about the forthcoming move, you can feel the frustration, 'We've nearly gone down twice through the loss of a physical space. But lessons have been learned and this won't happen a third time.' And this is where the SMART Project Space's streaming video server steps in. It's being developed as a web cast channel for video art and art cinema, with changing programs and an on-line collection – perfect to keep SMART's visibility and on-line presence until the physical space is finalised.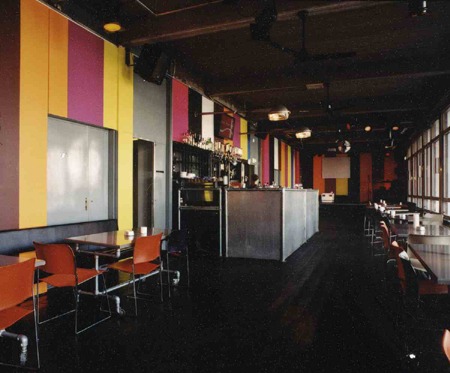 'It was an obvious development really. This time we knew we needed a stronger base to remain in touch with both the artistic community and the public. The Internet still has that unregulated, slightly anarchistic feel. You can use it as you want. And it's that essence that we're trying to develop. The work you see on our video channel has not only been sourced from an incredible amount of work from our archive but is also available in specially curated collections. We really want to choose content for the audience and definitely not just create a portal type affair. The plan is also to provide space on the server for artists we want to support.. Ultimately it will be like a reflection of the physical space we occupy – workspaces, SMART projects and curated collections. We want the technology to act as a facilitator and generate a video-based contemporary art scene utilising the public domain of the Internet. Hopefully the SMART video server will be good for Amsterdam because it brings together it's various strong communities and acts as a catalyst. We're looking to initially start by providing server space to about 200 artists.'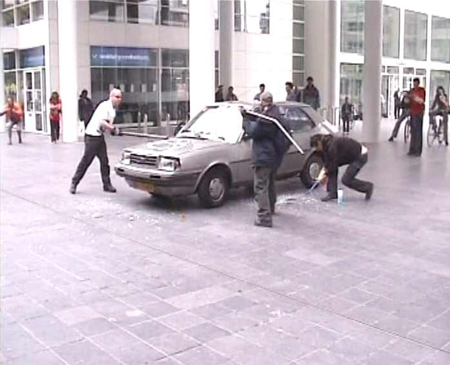 So for the short term, SMART's days are numbered in its current beautiful condemned home but in the long term things are looking very good indeed for the Amsterdam based foundation. With a new building almost signed and sealed, they will not be forced to give-up their physical identity and substitute it for the virtual one. So most probably the two identities will merge into one on and off-line contemporary art space and that really is a very exiting prospect for the future.
SMART
Address: 1ste Constantijn Huygenstraat 20, 1054 EW Amsterdam
Tel: +31 (0)20 427 5951
http://www.smartprojectspace.net
Text: Ania Markham from Post Panic
Photos: Courtesy of SMART
[Help wanted]
Inviting volunteer staff / pro bono for contribution and translation. Please
e-mail
to us.