Tucked to the side of Haarlem's main shopping streets is Sjackie, an eclectic store filled with all sorts of things – new and old – based around the theme of furniture, art, house and fashion accessories. It's also the home of Shrunks beanie hats and Haarlem's very own cottage industry.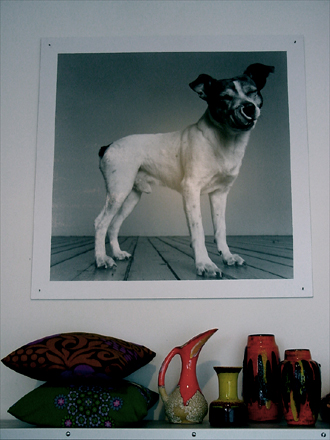 The lady behind the whole set-up is 37-year-old Haarlemer, Sjackie Haverkorn van Rijsewijk, who established the store two years ago. "This was not my first attempt at creating a store; I was 18 when I first got involved with friends in setting something up. We started a gallery in a space we had for free and sold different pieces of our work, all sorts. I was always interested in photography and after finishing photographic school; I went on to work as an Artist Photographer for over 10 years. You know, exhibitions and selling my work – rather than making articles. I never had a dominant theme in my photos, all sorts of things fascinated me but I suppose you could say that I "registered" my subjects rather than captured them. Everything would always be in the middle!"

During her time as a professional photographer, Sjackie continued her involvement in the retail side of things and maintained a small shop with a friend, filled with various bits of art and kitsch. "I also made products for that shop apart from the photographic series' I was producing at the time. That's how the beanie hats came about although at that time we didn't have a name for them yet. I became itchy to have my very own space so I decided to try and go it alone. I basically did some project shops where you rent a shop for 1-2 months and see what happens. I usually would do this during the winter months and fill the shop with all my hats and see what happens. It worked really well."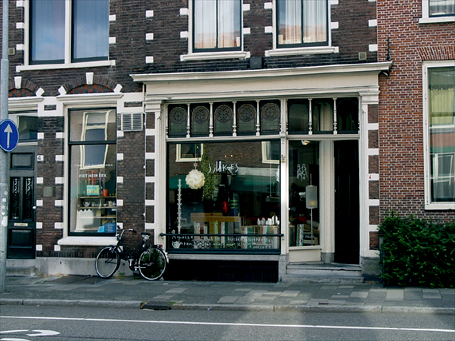 Eventually in October 2001, Sjackie found her current location, which she shares with a co-operative for house owners. "Yes, this is a really special space because I have to share it with the co-operative. They have meetings in the store once a month and the secretary uses the space two mornings a week. It's funny because neither my shop nor the co-operative have anything in common yet they co-exist together happily. I suppose this dual effect has also had an influence on the way the store functions."
Read more ...
[Help wanted]
Inviting volunteer staff / pro bono for contribution and translation. Please
e-mail
to us.