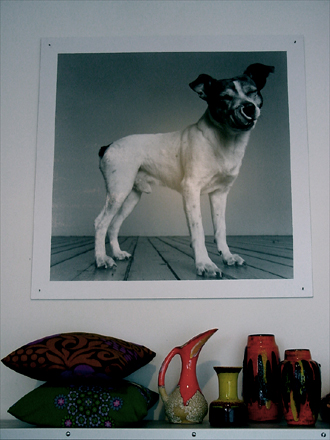 Tucked to the side of Haarlem's main shopping streets is Sjackie's, an eclectic store filled with all sorts of things – new and old – based around the theme of furniture, art, house and fashion accessories. It's also the home of Shrunks beanie hats and Haarlem's very own cottage industry.
The lady behind the whole set-up is 37-year-old Haarlemer, Sjackie Haverkorn van Rijsewijk, who established the store two years ago. "This was not my first attempt at creating a store; I was 18 when I first got involved with friends in setting something up. We started a gallery in a space we had for free and sold different pieces of our work, all sorts. I was always interested in photography and after finishing photographic school; I went on to work as an Artist Photographer for over 10 years. You know, exhibitions and selling my work – rather than making articles. I never had a dominant theme in my photos, all sorts of things fascinated me but I suppose you could say that I "registered" my subjects rather than captured them. Everything would always be in the middle!"

During her time as a professional photographer, Sjackie continued her involvement in the retail side of things and maintained a small shop with a friend, filled with various bits of art and kitsch. "I also made products for that shop apart from the photographic series' I was producing at the time. That's how the beanie hats came about although at that time we didn't have a name for them yet. I became itchy to have my very own space so I decided to try and go it alone. I basically did some project shops where you rent a shop for 1-2 months and see what happens. I usually would do this during the winter months and fill the shop with all my hats and see what happens. It worked really well."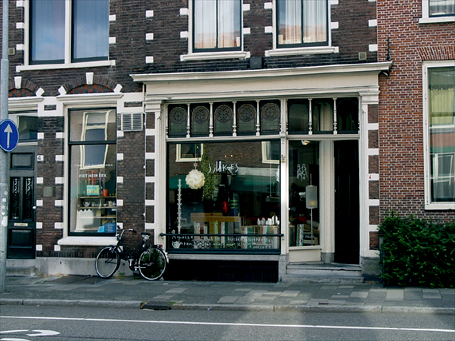 Eventually in October 2001, Sjackie found her current location, which she shares with a co-operative for house owners. "Yes, this is a really special space because I have to share it with the co-operative. They have meetings in the store once a month and the secretary uses the space two mornings a week. It's funny because neither my shop nor the co-operative have anything in common yet they co-exist together happily. I suppose this dual effect has also had an influence on the way the store functions."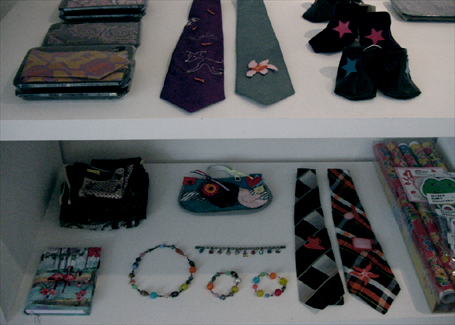 At first Sjackie's was overlooked by Haarlemers who didn't seem to realize what a unique shop had arrived on their doorstep. "If it had arrived in Amsterdam, the reaction would have been explosive. But here people came in (and still do) and pretended it was all normal. To this day, I only get a handful of people that will come in and go bananas. But people from Haarlemare like that. I call them "droog" which in Dutch means "super-dry". They never show they are over-excited – you're not supposed to show emotions."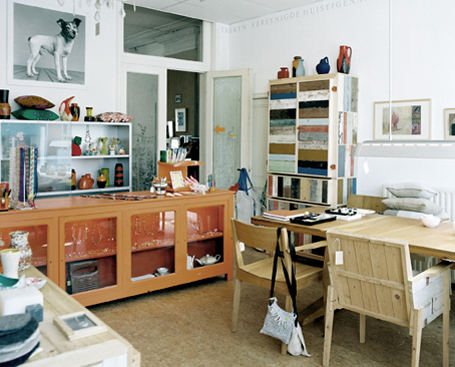 So why is the shop special? "Well, it"s a lot about how the things are displayed. Many of the articles I place in the store bare no relation to each other, yet they somehow connect. This surprises many people. It's like, how can you have furniture alongside woolly hats? Why is there pottery and then weird little gadgets? I think it's also the layout, it couldn't just be display, and it also had to be a working space. I can't just leave gadgets everywhere because the co-operative has to work in here too. This is a working space for them. That has also meant I can't stuff the store full of things – which is a good thing. If I had a free reign, I would probably fill it to busting point but I don't think I would like it. I also have to keep the space clean because of the co-operative and as I am a very messy person, this is a blessing in disguise.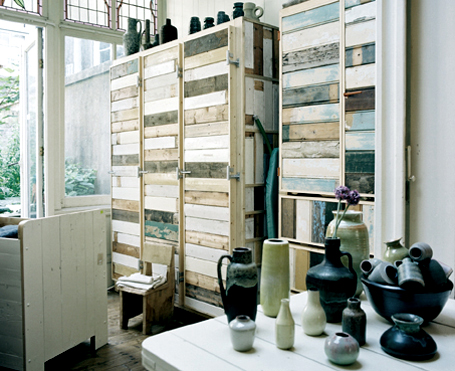 The products in the store are a mixture of old and new. I buy new stuff that I like and find suitable and I buy old stuff when I can't new stuff of that type or it costs too much. The furniture in the store is made by Piet Heineek who is one of Holland's leading furniture designers. I also source other smaller new things from different wholesalers – I'll go along and look through what they have and pick out small quantities of things I think match the mood of my shop. The old stuff I source at flea markets from places like Germany, Belgium and France. I don't really find much here in the Netherlands. I also keep an eye out for textiles – old jumpers, blankets – which is how Shrunks came about.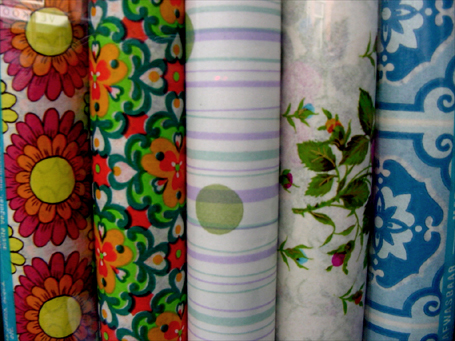 I've been making hats for almost 20 years now. I started off making them for mates when we went skiing – unique ones so we could recognize each other on the slopes! I began by using material that looked like old boiled wool but then realized that I could just as well use real old jumpers and boil them to create a better effect. The finished hats came out looking really nice and I had such a good reaction from people that I started selling them. I make all of them myself and each one is different depending on the jumper I decide to make it from.
I suppose you could call me a self-made sewer. I first started making clothes at 18 when I was involved in the gallery – we made clothes for other people. I bought a coupense book and started making my own patterns, which I love. When I started making the hats, I decided to brand them instantly. A friend came up with the name Shrunks and it seemed ideal because of the boiled wool. We had been using 100% Pullover. At first, it was very much a Haarlem thing and I made the hats instantly recognizable by sewing in a huge label at the very top – so it looked like they were inside out. Then I moved the labels to the front so Shrunks was more prominent. They caused a lot of interest and were taken on by Amsterdam design store, Frozen Fountain, to whom I had been selling my photographs for many years."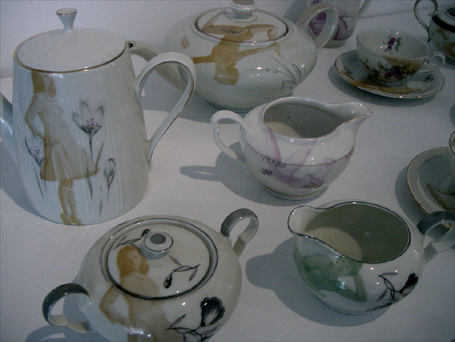 That was when Shrunks got really popular and the following years saw Sjackie exporting to England, Ireland, Denmark and Sweden. They even made it as far as Japan, where Shrunks were part of an exhibition featuring Dutch Design. "Since then, I have expanded into making cushions and also other clothing accessories like scarves. They all come under the Shrunks brand because I'm still using old material and textiles to create my products. However these days I am focusing more on the Dutch market and exporting less. I suppose it's also due to the fact that it's so hard to find the right manufacturers for my products. Because I make them all myself, it is nearly impossible to find someone else who can make them to the same standard I set myself."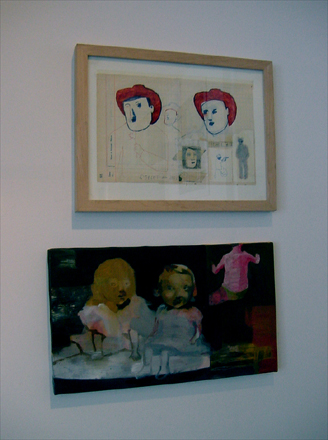 Sjackie also uses her shop to display work by two artists, Dominique Goblet (Belgium) and Phillippe Hollevout (France). "I met Dominique at the Haarlem Comic Festival which is held in the city every two years. She was a guest exhibitor. I loved her work straight away because it is childish but also very serious. She prefers working on albums and books but she experiments with different materials and makes one-off samples. These become ideal to sell.
As for Phillippe, I came across his work in a gallery in Lille and the minute I saw it, I thought Wow. His work is also very cartoon based." Sjackie has also recently started to display some of her own work, especially her series of Pim portraits (Pim is her faithful 15 year old dog). "He's very photogenic which helps but I think I am also just registering him. I just let him move and took pictures. Sometime I placed him in positions and he very obediently stayed in them for me."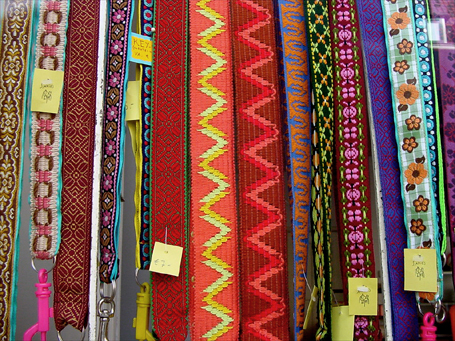 So what does the future hold? "Well, I have found out what I want. Owning a shop was never a dream but I've found that I really feel good with it. I would have never thought I would like to have a shop this much. I suppose the dream now is to expand it and get more furniture and artists." How about the photography? "I don't know, maybe. I do sometimes think 'that would be a nice series' but more just for myself."
Sjackie is also planning a store website in the next few months where selected products will be available to buy online. In the meantime, you can always give Sjackie a ring and order by phone.
Sjackie
Address: Nassaulaan 4, 2011 PC Haarlem, The Netherlands
Tel: +31-23 5313733
Text: Ania Markham from PostPanic
Photos: Ania Markham from PostPanic and Sjackie Haverkorn
Additional Photos: Hans Vissers
[Help wanted]
Inviting volunteer staff / pro bono for contribution and translation. Please
e-mail
to us.