The cover design of this month was created by Crew 6 from "Hyper Island" in Karlskrona, Sweden. This is an edicational institution that provides the knowledges of the new media industry and the design skills. Shift has been paying a keen attention to their activities and we are happy to introduce you Crew 6, who made a great success of the first exhibition that was organised by students only in Hyper Island, in this month. Find out how the exhibition actually went and their two years in this school.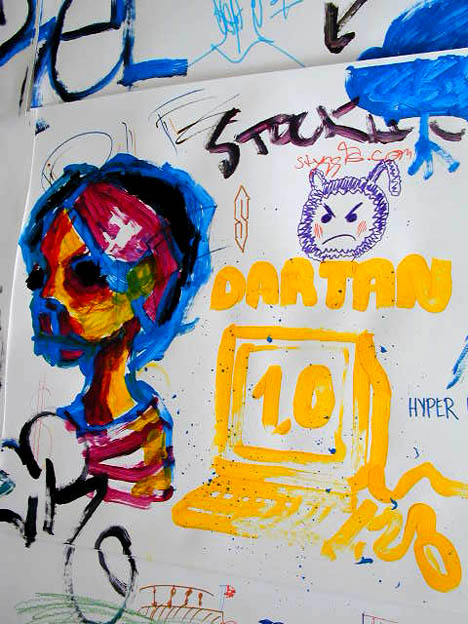 Please introduce yourself as well as all members of Crew 6.
Hej (Konichiwa/Hello)!
My name is Fredrik Averpil and I am one of 44 proud members of Crew 6, which is the sixth generation of Hyper Island students. I am 22 years of age and I am originally from Goteborg, the second largest city in Sweden. Before I went to Hyper Island I studied natural science and media communications, so I have a fairly technical background. At Hyper Island I have played the role as the database technician, the graphic designer and the project manager. However I am unsure if I am ready to choose which occupation I want to stick with. I need to be flexible and hope to be able to combine at least two of these in my future working situation.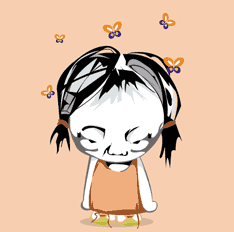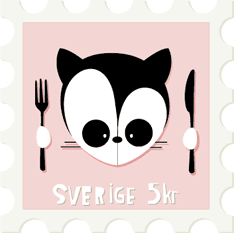 The average age in Crew 6 is 25 and we all have various backgrounds. Most of us came here directly from upper secondary school or from working life.
Hyper Island have applicants from all over the world that want to come to study here but since the education requires one to be able to understand and speak Swedish, almost everyone in Crew 6 come from cities throughout Sweden. We also have one person from Finland and one person from Ireland studying in Crew 6, but of course they speak Swedish too.
What does Crew 6 mean?
This is confusing to many people, but let me try to straight it out.
The education at Hyper Island is two years long. During these two years you belong to a Crew. There are right now seven Crews and we belong to the sixth one, hence Crew 6.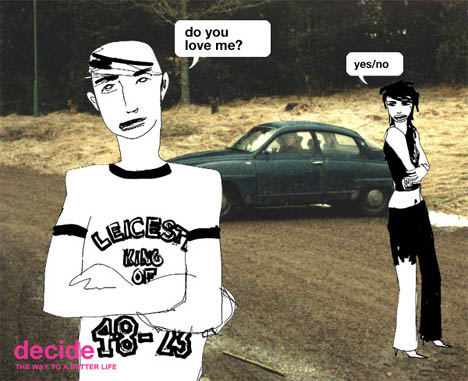 To make things even more complicated there are always two Crews studying at the same time at the school. However Crew 7 has one year left on their education while Crew 6 is graduating TODAY (!!!). After the summer, Crew 8 will be formed and start their first year at Hyper Island.
In Swedish, the digit 6 is pronounced sex. This has nothing to do with Crew 6. Ahem. Yeah. Right.
Please tell us your school, Hyper Island. Is the island itself the educational institution? What sort of the educational system Hyper Island takes?
I have heard a rumor about that Hyper Island is a mysterious prison, located on a small island always covered in a thick mist. Well it is pretty much like that actually. The school is an old restored naval prison just by the sea in the most southeastern parts of Sweden. This makes it a perfect place for all of you who really like cold weather and lots of rain. Actually the weather does not really matter since you are always tied up in projects and working late to meet deadlines.
Hyper Island does not really resemble any prison at all except for the way the cell-like rooms are constructed. There is a huge glass roof that lets the sun shine right down onto the wooden floor which makes the bright interiors even brighter. The whole environment is very creative. Not like any school you have ever been to I am sure. Also, at Hyper Island you get to borrow your own computer (or bring your own) that sits on your place in your cell. You are two people in one cell, with at least one computer each.
Hyper Island is a vocational education, containing two different branches: Design & Technology and Business & Management. When studying D&T you are focusing on creative processes such as graphic design and programming. When studying B&M you take on the role as a project manager or a team leader. In projects there are always a mix of D&T students and B&M students.
You have rights to study allowances when studying at Hyper Island to not have to cover all your expenses on your own. What makes Hyper Island so much more different from other schools is that we do not have lectures or teachers. We do have seminars with people from the working life though, which I think is much better.
The whole education is focused on the practical sides of learning. You are being taught how to solve problems, no matter what the problems are. This is also why we spend of the whole education to do an internship at a company. Most schools are dealing with WHAT they are doing, while Hyper Island focuses a lot on HOW to do it.
If you think Hyper Island is all about graphic design you are mistaken. It happens to be one ingredient, but a great portion of what you learn at Hyper Island also has to do with group dynamics.
The lessons are provided by skilled professionals at Hyper Island. Studying this good environment must be a great and exciting experience for you. Have you got a good relationship with your teachers?
It is a luxury to hear about i.e. the re-design of SAS (Scandinavian Airline Systems) or what the process was like when creating the Absolut Vodka commercial. We get people from companies in every field that are best at what they do to, not only from the new media industry.
Of course we maintain a contact with our lecturers, some students even use them as mentors. In most cases all of our lecturers are happy to answer any of our questions whether they are school related or not.
Read more ...

1
2
[Help wanted]
Inviting volunteer staff / pro bono for contribution and translation. Please
e-mail
to us.