One of the most tasteful clubs in hamburg is the "Mojo Club". It opened up in 1991 and had several side activities like a shop, a lounging club and a record series. We met Leif Nueske, one of the founders, to ask him about the history of the Mojo-dynasty.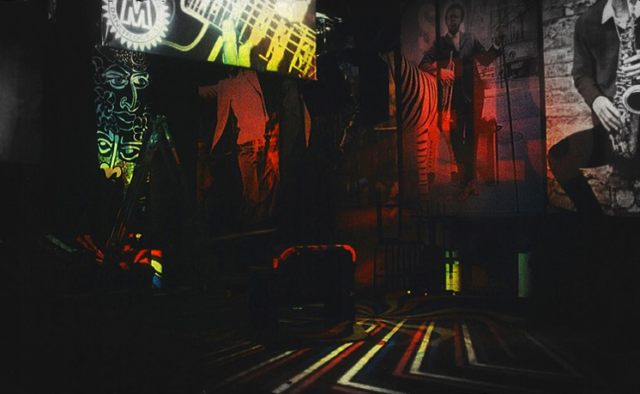 The starting point was the music, from the beginning they called it "Dancefloor Jazz". It is jazz music from the 60's and 70's, that is very danceable. When they started to play that kind of music, it was new in the club and dance scene, because in the 60's that style of music hardly found its way over the ocean from America and in the 70's it were mostly intellectuals who listened concentrated to the virtuosly playing musicians instead of dancing. So they had to build their audience up by organising a lot of parties in different locations until they felt the time was right to open a club of their own.
They found a room on the famous "Reeperbahn", which is the main street of Hamburgs red-light – and also the amusement – and party district. Before it was a musical instrument shop, so they had to improvise a club. They rent a sound-system and installed some slide projectors with images of 60's jazz musicians to produce the right mood. First they only opened on Saturdays but soon found some like minded dj's to do the Friday that concentrated on a more modern aspect of jazz: electric jazz.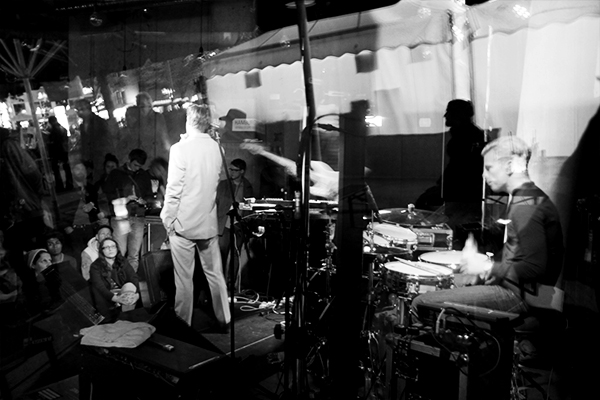 They called the club "Mojo-Club". Mojo is some kind of positive magic in the Caribbean voodoo-cult. The term was familiar because it appeared in the jazz-music, so they took it as the name for the club. A friend of them, Marion Schnelle, did a logo, and for the flyers they had some rudimentary rules like "never use serif-fonts" as a first step of visual identity.
In 92 the Mojo-crew opened a shop where they sold old and rare records and also clothes, club couture mostly from England that you couldn't get somewhere else in Hamburg. Their style was mod-orientaded and also reached to old-school Adidas stuff. Even a hair-cutter was included in the shop, so you could get everything you need for a satisfied clubbers lifestyle!

That year they also released the first Mojo Club – dancefloor jazz sampler. It contained unknown songs from the 60's to early 70's by artists like Jimmy Smith, Roy Ayers, James Brown, Kool And The Gang and Nina Simone. The record was a big success, so it became a series, this summer they will release the 10th volume. The club became very famous, people started waiting in a queue and the dj's made a tour through Germany.
Read more ...

1
2
[Help wanted]
Inviting volunteer staff / pro bono for contribution and translation. Please
e-mail
to us.