200OK produced the cover design of this issue. They are based in Berlin, Germany, and explore changing environment in New Media. They also work on big projects, making program-based interactive works. 200OK with the slogan 'Fight the Flashism'. We interviewed them about their style.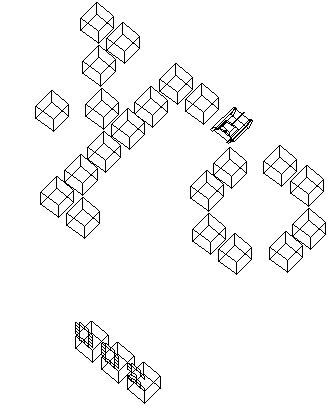 First of all, please introduce yourself as well as your background.
Gblahak and Hnehls 200ok – Fight the Flashism – Berlin.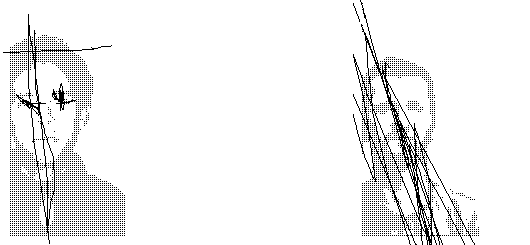 What kind of activities are 200ok currently doing?
During the summer we took some time to relax and gather some ideas for collaborative projects. for the last few weeks we were working on a booleanbased searchable linkcollection. Heavy stuff. Stay tuned.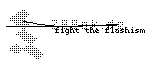 How was 200ok started?
Originally we have never been into web design that much. We started developing interactive applications and services in the University of Fine Arts Berlin with the focus on exploring and understanding the fundamental changes in new media and defining a grammar for it. After 3 years we had an enormous stock of unpublished projects, so we decided to present a selection of it online.
What is the most important significance of 'Fight the Flashism'?
We define fight the flashism as a kind of movement for a reflection about internet, design and moneymaking. Fight the Flashism is not a critique on a certain tool, but its more or less a critique on how this is used. How moneymaking implements the stagnation of design. Flash but as well wysiwyg editors enables us to work in the medium without even understand its structure. and that is a questionable point for the further development of design. We even have done some Tshirts.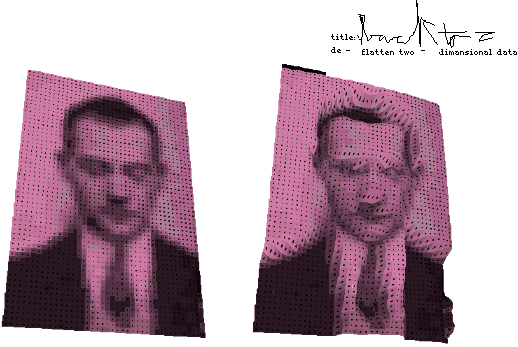 Please tell us about your recent projects.
As mentioned above we just finished a tool for administrating a huge amount of linkdata, making it easyly explorable, which will be online soon. Now we start to gather sites that we like to feature there. Gblahak is developing his diploma project, an installation that deals with digital realtime video manipulation and facerecognition. Hnehls just finished a work in which he changed the common purpose of a paint roller and transformed it into a tool, which enables you to play music with. Its just fun.

Where does your inspiration and idea from?
Fortunately our interests are very widespreaded. We donot focus on one major topic. On the other hand we both have a different personal background, that works quite profitable together.
What do you think is the most important aspect in web design?
We like the dynamic, that is inherent in the medium, but up to now not profound enough explored. We guess this will be an focus in the developement of design in the near future. Besides that, even in times of high bandwidth, we still like the neat and reduced design, that we use for our own representation. And we like personality in design.

What did you imagine in working on the cover design of Shift this month?
Nothing, to be honest. We just wanted to do something dynamic that brings our style and "Shift" together and does not need lots of kb.
How do you think about working in Berlin, Germany?
Berlin is still the graffiti writing capital in Europe, so there is a lot in every day life, that is motivating as well as influencing. Furthermore Berlin is vivid enough to ensure the circumstances we need to be productive.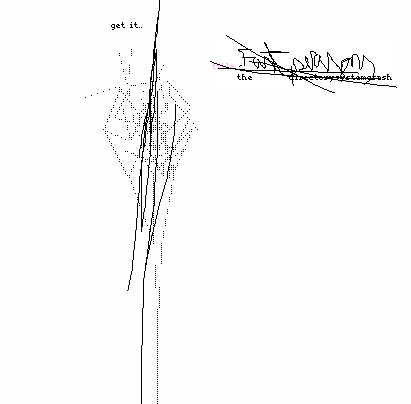 How do you find the interactive art and the multimedia scene in Germany?
As far as we are into that scene, we find it quite boring. But even if there is a lot of wreck, you find some nice stuff sometimes. For example an installation with light on the facade of the haus des lehrers in Berlin, which have done some guys of the chaos computer club I.E CCC Berlin.
What do you think about Japan?
Shame on us we have a very european view of Japan we must confess. Clear lightful empty neat accurate modest on the one hand and weird nasty colourful on the other. guess there are these two different images Europeans have in mind thinking about Japan. There seems to be a similarity of modern German and Japanese design in terms of accuracy and purism. And as you can see we like that style.

What is the thing that you are interested in the most?
That changes very frequently. Right now Hnehls is trying to improve his skills in 3d modelling texturing and animation. Gblahak at the moment is occupied with c++ and opengl programming. Still a major focus of our interest will be the visualization of information and the organisation and visualization of collaborative structures.
Who are your favorite visual/graphic designers?
We like the work of John Maeda and his aesthetical computation group on the MIT. Besides that we like the persistent theories of guys like otl aicher and the french cartographer Jaques Bertin.
This is the last question. Would you tell us about your plan for the near future?
First of all we are trying to develope new ideas and add frequently new stuff on 200ok and keep it alive. Else we are looking for collborations with designers abroad and gathering as much inspirations as possible.
200ok
Address: Schhauser Sllee 114, 10439 Berlin, Germany
hnehls@200ok.de
http://www.200ok.de
Text: Taketo Oguchi
Translation: Naoko Ikeno
[Help wanted]
Inviting volunteer staff / pro bono for contribution and translation. Please
e-mail
to us.