The third issue of 'Water Planet' (an art book containing water themes) has just gone on sale. This book has attracted the attention as the first and second issues have already been available overseas as well as in Japan. The contents of the book are edited in relation to the theme 'water'. The idea itself is also innovative and new. The current issue made a feature of art works created by Shinichiro Arakawa, Maywadenki and Richard Hatten, moreover, it is supplemented by a sound selection CD by Tomoyuki Tanaka, a member of Fantastic Plastic Machine. We asked Hiroyuki Yamamoto who is in charge of editing the book about the process and motivation that led to the publishing.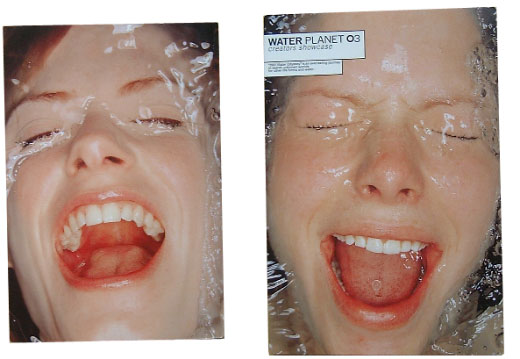 First of all, could you introduce yourself?
My name is Hiroyuki Yamamoto. I am a chief editor of Water Planet as well as an art director.
Could you tell us about Pictogram INC.?
PICTO INC. was established mainly for the graphic design works and GRAM INC. is for the publishing such as our representative work such as 'WATER PLANET'.
What motivated you to start Water Planet?
I had been interested in producing a book that introduces something hot including people and art works. One day, I suddenly start wondering how it is if a book was packaged in water. This idea actually motivated me.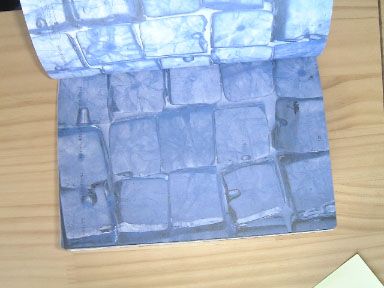 Could you tell us about the contents of Water Planet 03? What kind of contents does it have and what kind of people took part in it?
The third issue has a special plan featuring the named 'Water Odyssey' that is celebrated for the completion of 'Water Speaker'. This speaker already introduced in the former issue finally came into the world. It is based on the concept that the human body structure could be systemized for sounds and acoustics. The current issue has the introduction of world music in connection with 'Water and Voice' and travel writing about the performance by the water speaker during the Venetia Biennale. In addition, about 15 minutes – long single CD is added to the each book as a special supplement.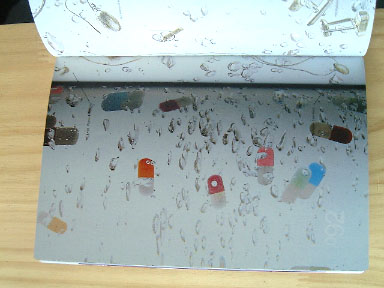 The music selection on the theme 'Water Odyssey' was made by Tomoyuki Tanaka as a supervisor who is a member of Fantastic Plastic Machine. Furthermore, a variety of creators such as fashion designer Shinichiro Arakawa, product designer Richard Hatten and artist Meiwadenki contributed to the book. The number of sales is limited to 3000.
What kind of peculiarity do you want to develop Water Planet as a medium?
I want Water Planet to be a live medium creating something new, not offering already existing information as it is.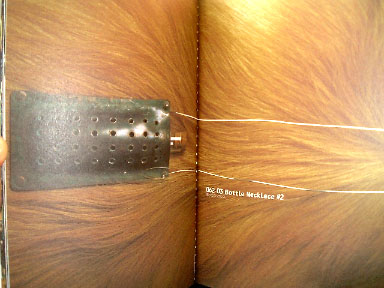 As we heard you would open exhibitions, please tell us about the schedule.
Sep.8 – Sep.30 'Water Planet Exhibition' at Silvis Gallery in JR Osaka Station
Sep.29 – Oct.14 'BIWAKO Biennale 2001' participating
Oct.11 – Oct.14 'Tokyo Designer's Block' participating
Nov.20 – Dec.20 'Osaka Art Festival 2001' participating (unfixed)
How often will you publish a book? When will you publish the next issue?
We plan to publish Water Planet once a year and the next issue will be on sale in August 2002.
What do you think about the Japanese art scene including art books?
I think the art should not be far from our daily lives as an unusual thing but the art will penetrate into our daily lives in more familiar ways. This is actually what I hope.
Could you tell us noteworthy designers or artists in Japan?
Kunihiro Tsuji who made the Water Speaker is amazing.
Do you have any other plan or messages to the audiences?
We are trying to think something existing and put into practice more and more. Look forward to our fourth issue.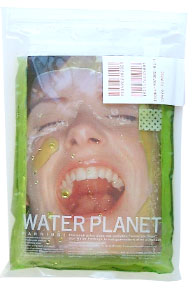 Water Planet
Booklet (Full Color 124P) and supplemented CD Single
Price 3,000 yen
waterplanet@pictogram.co.jp
http://www.pictogram.co.jp
You can buy this Water Planet at Shift Factory.
Text: Taketo Oguchi
Translation: Yoko Akiyoshi
[Help wanted]
Inviting volunteer staff / pro bono for contribution and translation. Please
e-mail
to us.