Born in Taiwan, Lee Kan Kyo is an artist who active in Japan. He was interested in Japanese culture and studied graphic design in the Tokyo Zokei University in 2007, and continued his studied until postgraduate. His works focus on the images which produced and repeatedly consumed through the media, and present in the form of graphic and performance.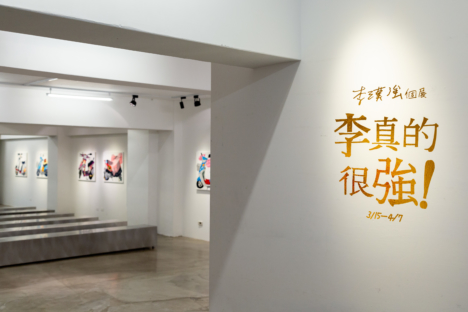 Lee Kan Kyo's work uses intense colours to draw objects around daily life, such as supermarket flyers, carry-on ID cards. In 2014, he used the theme of the idol group in Japan express group members proliferation corresponding a large number of production and consumption phenomenon in the society. Lee also awarded the "1_WALL" the Grand Prize of Graphic Arts in Japan, which provided his first solo exhibition chance in Ginza Guardian Garden. His works set an intense visual style with unique colour lines. He said "Talk about vivid colour, which is related to the enthusiasm and explosiveness of Taiwanese personality. As Taiwanese, it's natural for me to show the vitality of bright colours in the painting."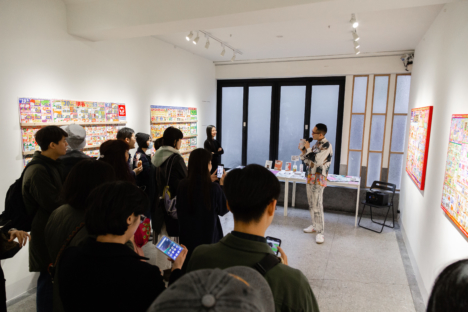 A large number of leaflets is filled with excessive information enlarged into large-scale painting. By contrast, digital files become original pieces comparing copies of art or photographs; these images have been seen and forget but saved by painting.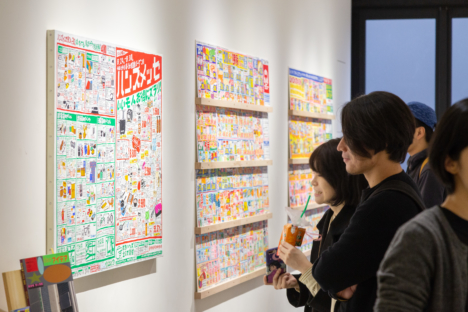 When I review Lee Kan Kyo's work, I was a bit confusing. The design of the flyers has always aimed at a commercial purpose, not many people care about its artistic value. If you set these leaflets on the wall, it quickly gets people's eyes but also shifts attention because too much. Lee's way of understanding of the leaflet is over itself; we notice what he paints, the price is just a number; it doesn't make any meaning.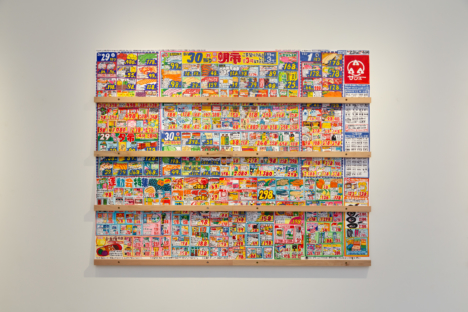 At the end of last year, Lee kan kyo gets much attention because the singer Yoga Lin's concert, he draws DM for him. Now Lee will hold a solo exhibition appearing new collection at the Ponding and DOUCHANGLEE on March. Through his works, it seems as Re-visited the daily life of the city, a bit messy and sloppy like we have seen, but it is not static.
We interviewed Lee kan Kyo on the day of the display; the first question is how to choose leaflet? Any rule? He said it is difficult to talk about it only by feeling. We also asked him what interesting things to share today? He was very excited to tell "Lemon coffee of course!" a lemon-flavoured coffee catches his mind, which reminds me of his project, juicebox selfie series. His explanation is always as direct as the work. There is no esoteric truth, but it is easy to touch people around. You can say that he is trendy but for me, he is pure, and he is the artist should have been.
Event: 2019/3/23(Sat) Lee Kan Kyo : the service of ID change. The pre pay fee is NTD650. Registration here.
Lee Kan Kyo solo exhibition "Super Lee"
Date: March 15th – April 7th, 2019
Place: pon ding
Address: No. 6-1, Lane 53, Section 1, Zhongshan North Road, Zhongshan District, Taipei
https://pon-ding.com/pon-ding/2019/3/15
Text: Juliet Fang

[Help wanted]
Inviting volunteer staff / pro bono for contribution and translation. Please
e-mail
to us.