Sneha Divias Atelier, is an award-winning boutique Interior Architecture practice that is based in Dubai specializing in commercial, hospitality and residential projects. Delivering a complete guest experience with a multi-disciplinary approach, the practice presents something unique to each and every client.
The Atelier's self-styled storytelling is concept driven, with a thoughtful process and technical expertise that lie at the heart of the firm. With an off-beat and forward-looking sensibility, transformative experiences are created.
Recently, the Atelier completed a project, OliOli, on which they collaborated with Japanese textile artist Toshiko Horiuchi MacAdam. The 77-year-old behind the breathtaking Net playgrounds had spent two years with her husband Charles creating a crocheted rainbow of nylon; turning her art into an interactive piece for a children's play space in Dubai.

© Sneha Divias Atelier
Every great artist has an inspiring backstory. What's yours?
When my parents immigrated to Portugal from Mozambique in 1974, my father started out his business in the field of real estate and property development. Therefore, while growing up, I'd see drawings and blueprints of buildings in my father's office. I watched them come to life on site during the construction boom in Portugal.
I would often spend my summer break between my father's office surrounded by plans, construction details, and site visits. Moreover, I travelled to exotic places with my parents. My brother works as a civil engineer so discussing construction and building plans were always the plat du jour at dinnertime.
My mother, who was born in India, is very creative and has an artistic side to her and it piqued my interest in design. Naturally, I was drawn towards the field of design and architecture; making it my intrinsic choice for further studies. Born and raised in Porto, a city known for its architectural geniuses, I was curious during my school days.
To develop my skills and prepare my mind for creating life-sized structures on site, I took up courses at Delft University of Technology and Istanbul Technical University. With numerous lectures and hours of sketching came knowledge of how a vision is created while supporting an idea.
Once I had graduated, I was working as an architect until a few years later, I made a decision to take up an interior design course.  I studied interior design at New York University to add greater value to the skills I had learned as an architect; this way I'd be able to work on design and architecture in a way that's all encompassing and holistic.
So have you moved on from architecture to interior design?
I disagree with the statement that I have 'shifted away from architecture' and chosen design. No, because currently, I am practicing "interior architecture" and "design". I won't deny, there's definitely an advantage to having architectural knowledge because of how it gives me facts about how I can manifest my design, which is just theoretical. With my combined skills, we now divide every project into design and build stages. At each stage, we solve other kinds of dialogues and problems.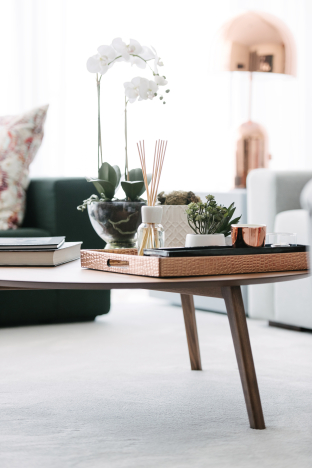 Burj Daman Photo: Natelee Cocks


Give us some insight into the kind of work you do.
Sneha Divias Atelier (SDA) is a boutique practice in Dubai that focuses on residential, hospitality and commercial projects. Our work is focused on contemporary and concept driven spatial interpretations that derive from context and narrative. We work in a multi-disciplinary way in which our services range from interior architecture, design and furniture design and we coordinate lighting, landscape and artistic layers through collaborations.
The Atelier's recently completed projects include a show apartment for Banyan Tree Residences Dubai, Orchid Beauty Boutique renovation in Sharjah Ladies Club, and a high-end residential villa in Muscat, Oman. Currently, we're also working on a children's concept store in Jumeira, which will be the first of its kind.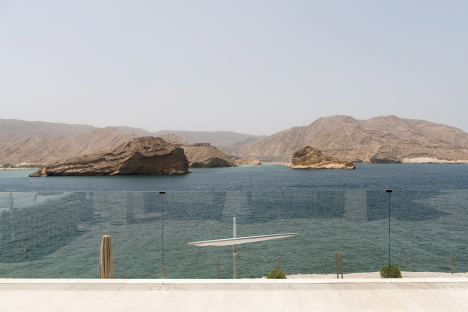 Villa in Muscat, Oman Photo: Natelee Cocks
The practice takes up various residential projects, especially villas. What are your thoughts on this?
Residential spaces, especially villas, are quite the challenge. At most times, the client will just show us a picture from a magazine and tell us that this is what he wants. It's hard to explain to a layman, but these pictures are taken from showrooms, and those spaces lack character, which is the most important factor for residential spaces.
I aim to add personality to all such projects, so I find the best solution is to ask the client about his/her family lifestyle. This helps me understand what the space will be used for and it's up to me to optimize it and design it efficiently. For me the enthusiasm in these projects comes from the fact that there are so many strategies that can be used in residential projects which will make each of them unique and with its own personality.
Read more ...

1
2
[Help wanted]
Inviting volunteer staff / pro bono for contribution and translation. Please
e-mail
to us.