Lung, a London-based artist, will have his own solo exhibition named "Night Pig Lays Eggs" for the first time in six years, at CALM & PUNK GALLERY by Gas As Interface in Tokyo. We could have a time to talk to him this time, whom will visit to Tokyo for its exhibition. You would meet his charming and unique personality likewise his artworks.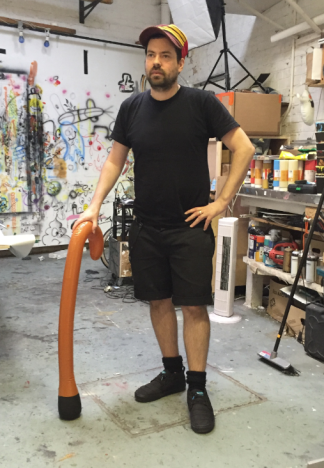 Lung © Lung
First of all, please introduce yourself.
Hello I'm Lung, pleased to meet you (shakes hand emoticon), sorry if I ramble. I'm hungover. I don't drink that much anymore and this is killing me. I'm listening to Nicholas Szczepanik – "please stop loving me" really loud and its put me on edge. I will try and do this before it ends to keep the feeling consistent.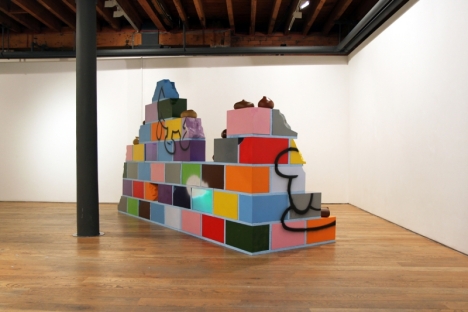 "Wall with Shits" © Lung
Please tell us about past project which was impressive for you and any upcoming projects and/or exhibition?
The last few art projects have involved sculptural stuff, primarily because the studios I had were geared towards making large scale objects. (tape measure emoticon) (I'll stop the emoticon thing now I think)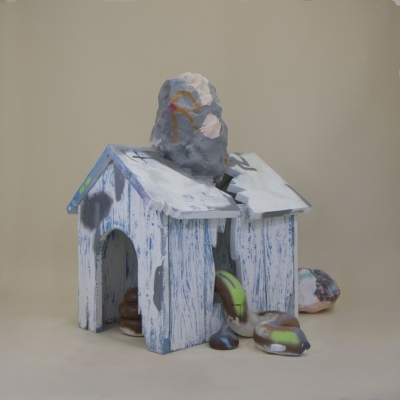 "Night Pig Book" © Lung
One was a touring show over the UK, where I made a strange "Wall with Shits" all over it, the other was for a show in New York that unfortunately didn't happen because the gallery closed two months before, but that work is in a small book I'm making for the forthcoming show at CALM&PUNK GALLERY in Tokyo called "Night Pig Lays Eggs", making a book is just a way to get it out and finish it, otherwise it just clogs up storage space, once its printed I can come home and set fire to it all. I can't wait. The new studio space I've had since February seemed to me a good place to paint so I've been doing only that for the last 5/6 months, some of which make up another book for the show in Tokyo. Other stuff in the last year that have proved interesting and I've learned a lot is directing a TV show and making music for a film.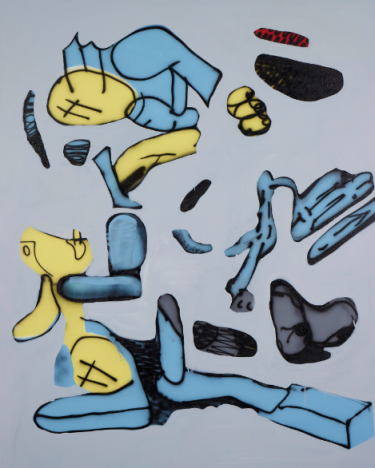 © Lung
It seems that you could work on several different medias (painting, sculpture, moving image & etc) but they all have common mood. How do you develop artwork? Are they all what are happened in your brain or through any research?
The mood that connects everything I guess come from a process of getting into a mindset like a kind of concept mantra and then seeing what is the best approach is to realizing that idea. I'm not sure if it appears disjointed when you look at the things I've done, but to me they all come from the exact same mood. there are scripts I've written for TV that reference names that are the names of paintings. And soundtracks I've made that feed into the same feeling as the sculpture, everything has its own theme and it all belongs on the same set. If I'm working on sound, then I might stretch it 800% and listen to it all day whilst I paint, so everything is touched by the same discordant horror hand. I've been told a lot that it seems like the work of different people. But I'm pretty sure its connected, I hope it is otherwise its like I'm a bit mental.
Read more ...
[Help wanted]
Inviting volunteer staff / pro bono for contribution and translation. Please
e-mail
to us.