Ken Kagami is a Tokyo-based contemporary multi-media artist, who creates mostly drawings and sculptures. His work doesn't shy away from controversial motifs, and his approach has already caused ripples in the art world. We interviewed him about his artworks and future projects; Mr. Kagami gave us some very frank answers, revealing a child-like playful personality.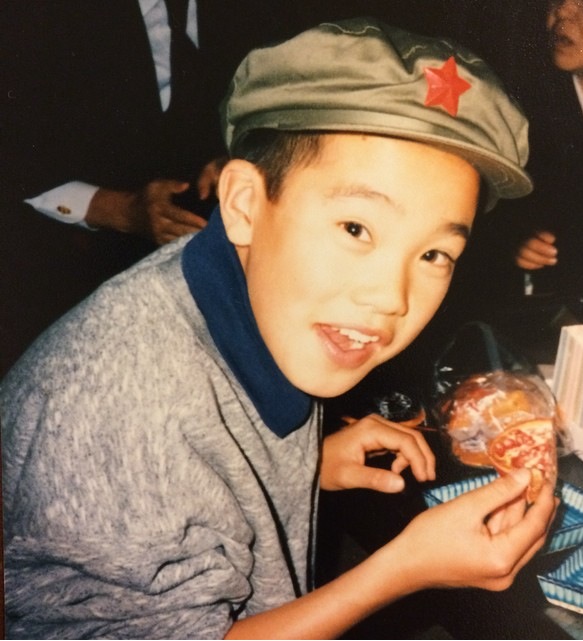 First of all, please introduce yourself.
Ken Kagami, born in 1974, Tokyo, artist.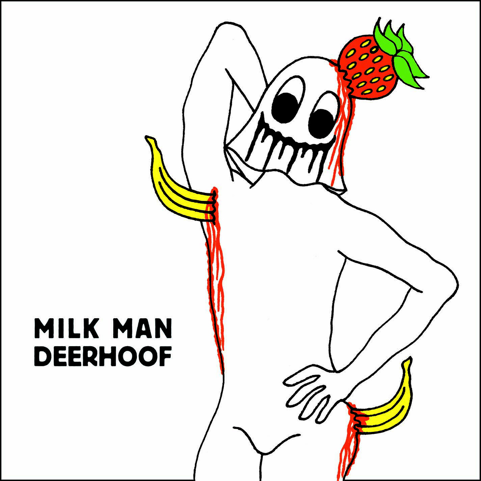 Tell me about your representative work "MILK MAN".
This is a work I created 15 years ago, when I lived in San Francisco. At first, I drew only MILK MAN's face, and then later added the body. I got an idea to stab him with bananas because bananas were served for breakfast when I was drawing MILK MAN. At the same time, I got an idea to stab his head with a strawberry. Seeing the character stabbed with pieces of fruit, I thought the illustration looked like Pop art. A member of the American band DEERHOOF, who is also my friend, proposed to make their album using my drawing as the cover art, and then the album "MILK MAN" was released in 2004.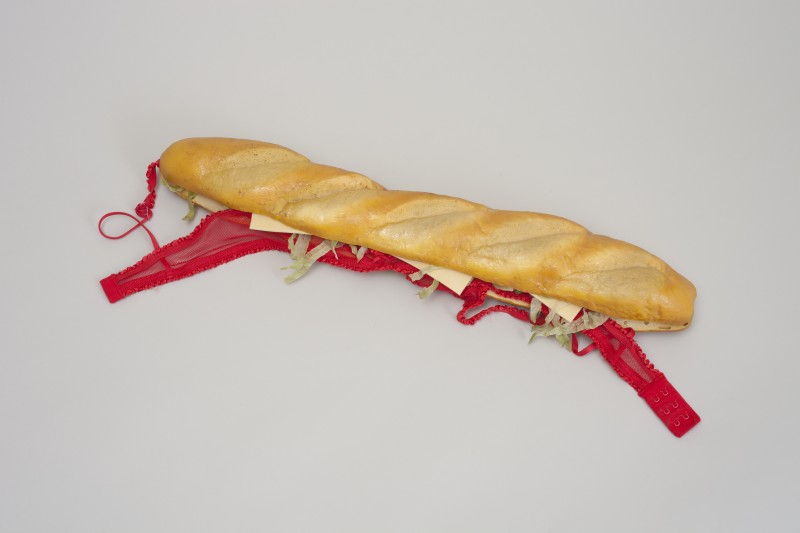 As a contemporary artist, your output is very eclectic, as you work simultaneously with sculptures, drawings, and you also own an art shop. When did you become interested in art?
Since I was little, I've always liked to create things and make art. Though it was always hard for me because I was never very good at drawing. Even as a child, I wondered why the drawings that displayed amazing technique, and nothing else, were always selected for the elementary school exhibitions. So ever since, I have always realised the importance of the concept in art, and how that would allow me to catch up with more technically gifted artists.
After you finished working as a stylist assistant, is it true that you lived in San Francisco for one year and a half? How did that experience influenced your current work and your art shop?
Yes, that's right. San Francisco is trendy in Tokyo right now because of the so-called "lifestyle shops" recent boom. SF is in fact a city with a very unique vibe and it inspires me a lot. I always get a kick out of meeting tons of amazing and unusual people there.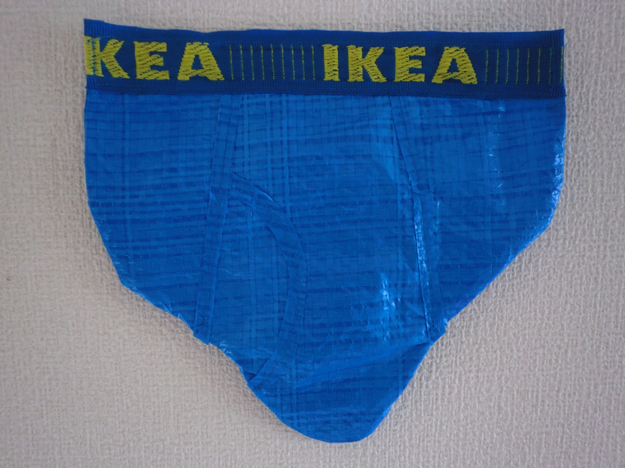 Many of your works parody characters' motifs and corporate logos. Is there a particular message you want to convey about those characters and companies?
I have no message at all. Just that I choose them as easy and simple motifs. I think it is my way of creating an instant rapport between audiences and my work, seeing that everyone is already so used to those logos and motifs.
You have a tendency towards sexual themes and humour in your work. What are the underlying concepts that guide your art practice?
Cynicism, visual gags, eroticism and simplicity.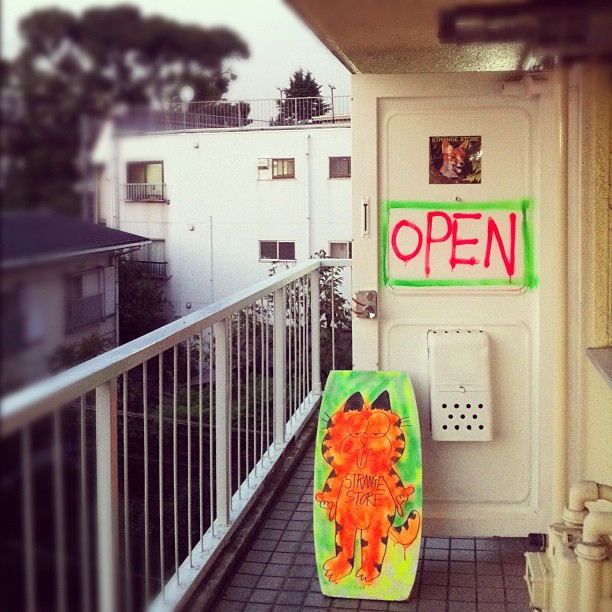 What's the idea behind your "Strange Store", where you sell second-hand clothes and merchandise, alongside some of your own original goods and creations?
It's just a shop where I can do whatever I want to do. If it was someone else's shop, I couldn't get away with what I do at my shop. I don't have any concept for it. I like the idea of not having a clear concept for it and then being able to surprise visitors every time they come by my store.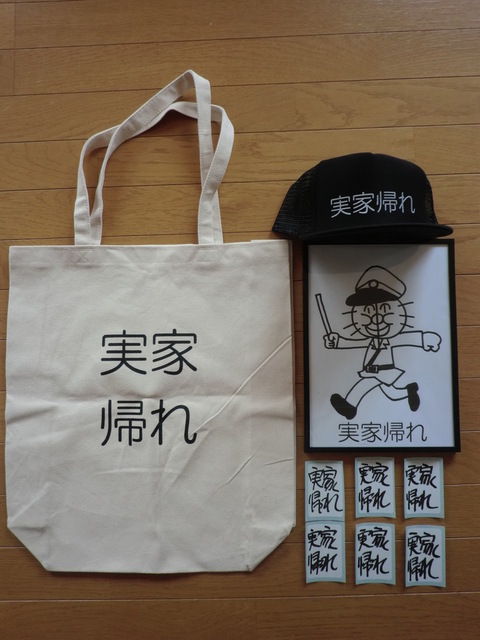 Tell us why you came up with your "Go Back To Your Parents' Home!" original merchandise line.
We found it very striking! During elementary and junior high school, I was in the baseball school club. Whenever we made a mistake in training, one of our senior members often yelled at us "go back to your parents' home!" I can never forget this line. It was very strange that he said that, considering everyone still lived with their parents at the time (laughs)! I didn't have any reason to create these products. I made it just because I thought it would be hilarious to print "Go Back To Your Parents' Home!" on a t-shirt or bag. I was surprised by different responses from people who saw or bought these products. I wonder if any of them really went back to their parents' home!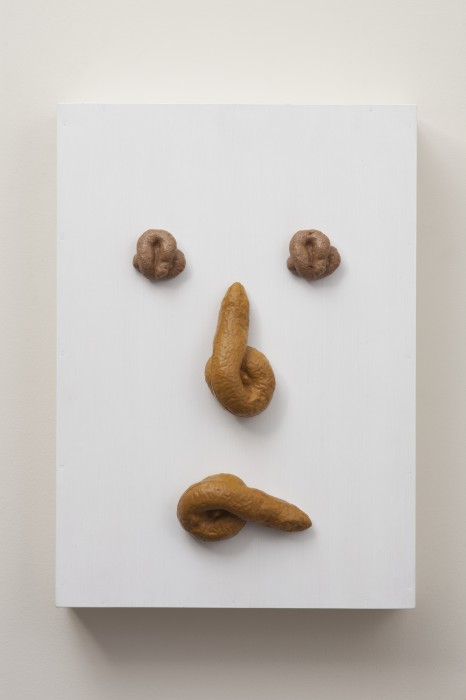 When exhibiting abroad, were there ever any interesting reactions to your work?
I think responses are more interesting abroad than in Japan. At an art fair in Beijing, I exhibited a sculpture of an ET with an erect penis, holding Jesus' cross. One particular visitor there, who was a Christian, got really upset at me. She came up to me shouting "What the hell is going on here! You better explain yourself!"
Tell us about people, things, or art that interests you right now.
I'm collecting character merchandise called "Nori Piiman (Seaweed Green Pepper)" made by Noriko Sakai in the 80s, and also Masashi Tashiro's "Marcy's". These are hard to get a hold of as they are really rare and vintage. So when I find them, I buy them immediately. Recently, I started collecting Katocha goods too.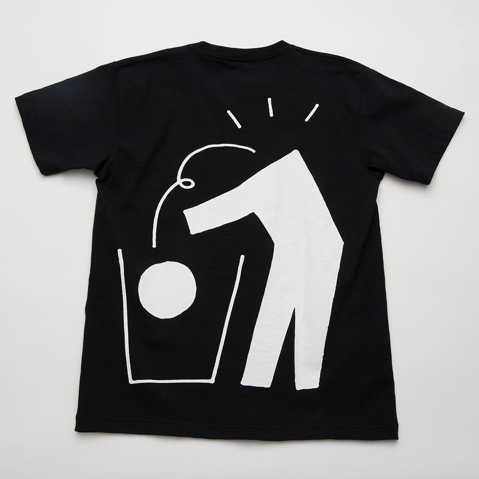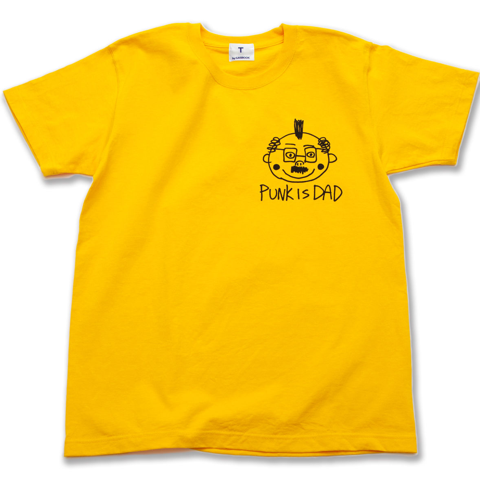 T by GASBOOK
Tell us about your recent projects and future plans.
Recently, I joined a project called "T by GASBOOK" with GAS As Interface. I've had a blast with this project because I'm free to design what I want, unlike with some other projects. colette in Paris has it on stock, so for those of you who live in Paris, you can find my designs there. In June, I will participate in a group exhibition at a gallery in Belgium and at CAM raleigh, a contemporary art museum in North Carolina, USA. In October, I will perform in the "LIVE" section of FRIEZE ART FAIR.
Text: Yoshiko Kurata
Translation: Hanae Kawai

[Help wanted]
Inviting volunteer staff / pro bono for contribution and translation. Please
e-mail
to us.