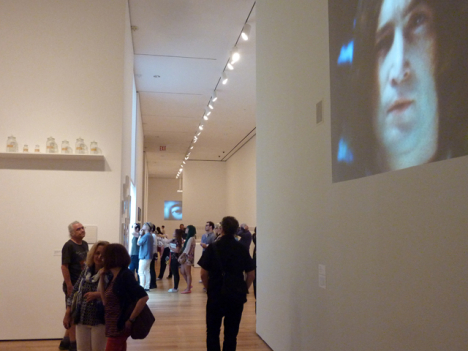 "Yoko Ono: One Woman Show", 2015
44 years since her provocative debut at the MoMA, Yoko Ono has returned for a retrospective of her film, music, performance and conceptual art. Though Ono's first exhibit at the prestigious museum — the irreverently titled "Museum of Modern [F] art" — was an unofficial, minimalistic occasion (she invited the public to find and follow flies she had released in the building), this exhibition is a remarkably comprehensive collection of Ono's seminal work from 1960 to 1971, as well as a showcase of new art created in 2015. Throughout the exhibition's run, visitors can enjoy a series of lectures about Yoko Ono's art and ideas, as well as participate in interactive gallery sessions.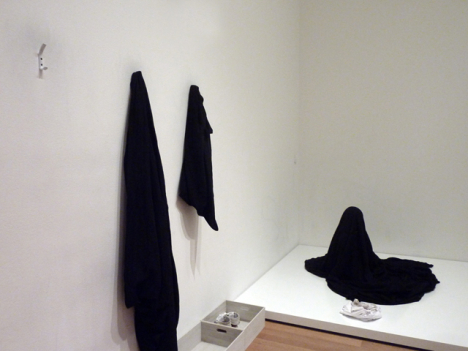 "Bag Piece", 1966, Yoko Ono, reenacted by an anonymous visitor
Elegantly displayed on the top floor of the MoMA, "Yoko Ono: One Woman Show, 1960–1971" encourages people to participate in the artistic experience. Visitors are invited to reenact Ono's 1964 performance "Bag Piece", covering themselves in black bags and challenging the gaze of other museumgoers, transcending the role of spectator to become true actors in the show.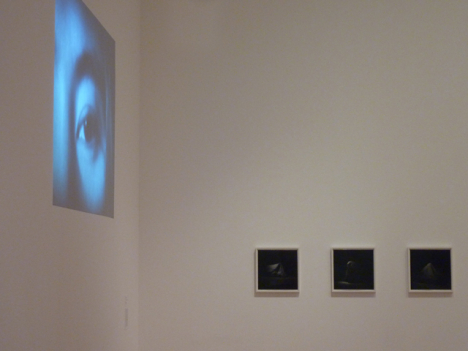 "Eyeblink", 1966, Yoko Ono
The exhibit engages many senses: sight, hearing and touch. Various experimental films are displayed on television monitors or projected on the gallery's walls. 1966's "Eyeblink", shot on 16mm film at a very high frame rate, extends and slows down Ono's blinking eye to near stillness. 1970's "Fly", which tracks the eponymous insect as it buzzes around a nude woman, is a feminist reflection upon the objectification of the female body.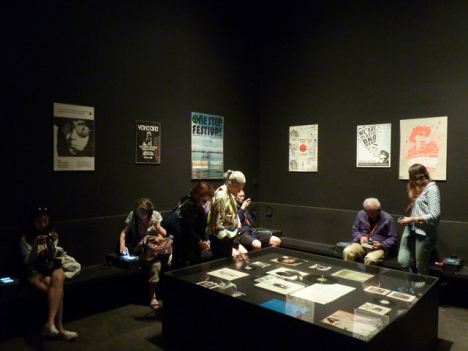 "PLASTIC ONO BAND", sound room, 2015
Ono's experimental sound works, which she composed as a founder of the Plastic Ono Band, are played in a private room, which features artwork of her collaborative albums with John Lennon. Visitors are also treated to the more recent recording "Bird Sounds" (1996), which intermittently broadcasts a loop of bird songs and chirps in the gallery.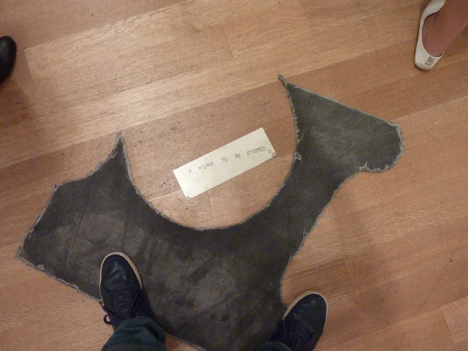 "Painting To Be Stepped On", 1966/2015
While visitors can marvel at a number of Ono's sumi ink and mixed media paintings on the gallery walls, they may also be surprised to find themselves allowed to step on one such painting: "Painting To Be Stepped On" is pasted on the floor with a written note, breaking the convention of people being forbidden to touch artwork.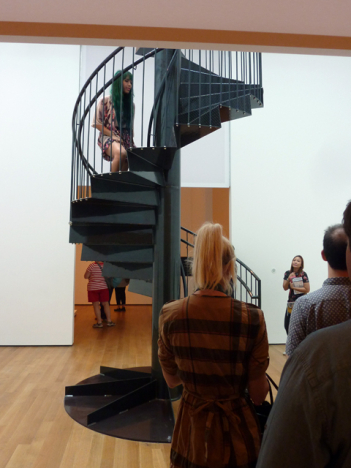 Visitors eagerly wait to ascend the staircase "To See The Sky", 2015
While "Yoko Ono: One Woman Show" is a thorough retrospective of Ono's early work, it is not merely a nostalgic look upon the past, but also a testament to Ono's ongoing artistic activity and its relevance in the present. An intimate gallery showcases various pieces created in 2015, exploring a theme which is dear to Ono: "The Sky". Among these works, "To See The Sky" is a winding staircase which visitors may only climb one by one. Once at the top of this trembling installation, the visitor can finally peer through a skylight and gaze at the immensity of the sky above New York. In a simple, meaningful way, Ono reveals the sky as a perpetually changing canvas.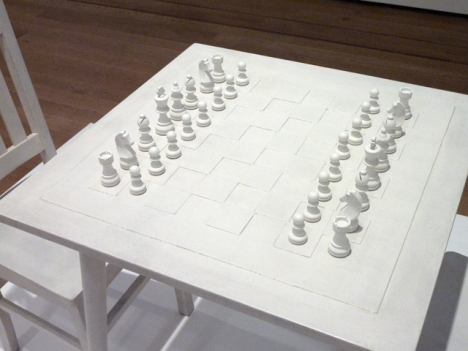 "White Chess Set", 1966
Another theme which runs through the course of Ono's life is peace. Alongside the iconic "War Is Over! (If You Want It)" poster, which subverts advertisement to promote social change, the installation "White Chess Set" is a compelling metaphor for pacifism. The chess set's board and pieces are all painted white, which makes it impossible for players to keep track of a regular game's moves for long. By nullifying the combative aspect of the original game, this piece encourages both players to collaborate to devise a new way of playing.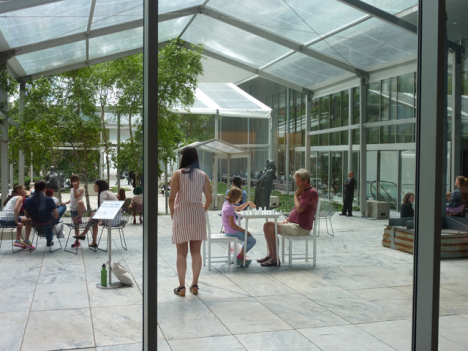 Abby Aldrich Rockefeller Sculpture Garden
In keeping with Ono's care to invite the audience to participate in art, in and outside of the museum, another board of White Chess Set is installed in the MoMA's Abby Aldrich Rockefeller Sculpture Garden, where visitors can freely enjoy a quiet moment playing together.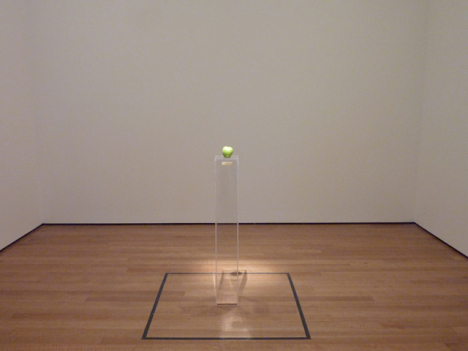 "Apple", 1966, Yoko Ono
"Yoko Ono: One Woman Show" is an exceptional event which is deeply resonating with the public. It stimulates the mind and soul, inspiring visitors to connect with art and produce it themselves. The exhibit embodies and transmits the vitality of Ono's art and reaffirms its hopeful spirit.
Yoko Ono: One Woman Show, 1960–1971
Date: May 17th – September 7th, 2015
Opening hours: 10:30 – 17:30 (till 20:00 on Friday)
Place: The Museum of Modern Art
Address: 11 West 53 Street, New York, NY
Tel: +1 212 708 9400
Admission: Adult 25$、Students 14$、under 16 years old free
Holidays: Thanksgiving day and Christmas
https://www.moma.org
Text: Antoine Revoy
Photos: Antoine Revoy

[Help wanted]
Inviting volunteer staff / pro bono for contribution and translation. Please
e-mail
to us.