Screening start from November 2014 throughout 2015 around the world!
DOTMOV is a digital film festival organized by online magazine "SHIFT", aiming to discover unknown talented creators and provide an opportunity to show their works. We had a total of 225 works from 15 countries this year, and an excellent 17 works among them were selected by guest judges. All the selected works are also presented on the website. This year's festival will take place in several cities in Japan and overseas from November 2014 throughout 2015.
In addition to the general category like before, we called for entries to the "SenSe V.A 03 MV" (music video) category in collaboration with the Sapporo based label "SenSe" which introduces creatives such as music and art in this year."SenSe V.A 03"MV category videos will be appear on the screening.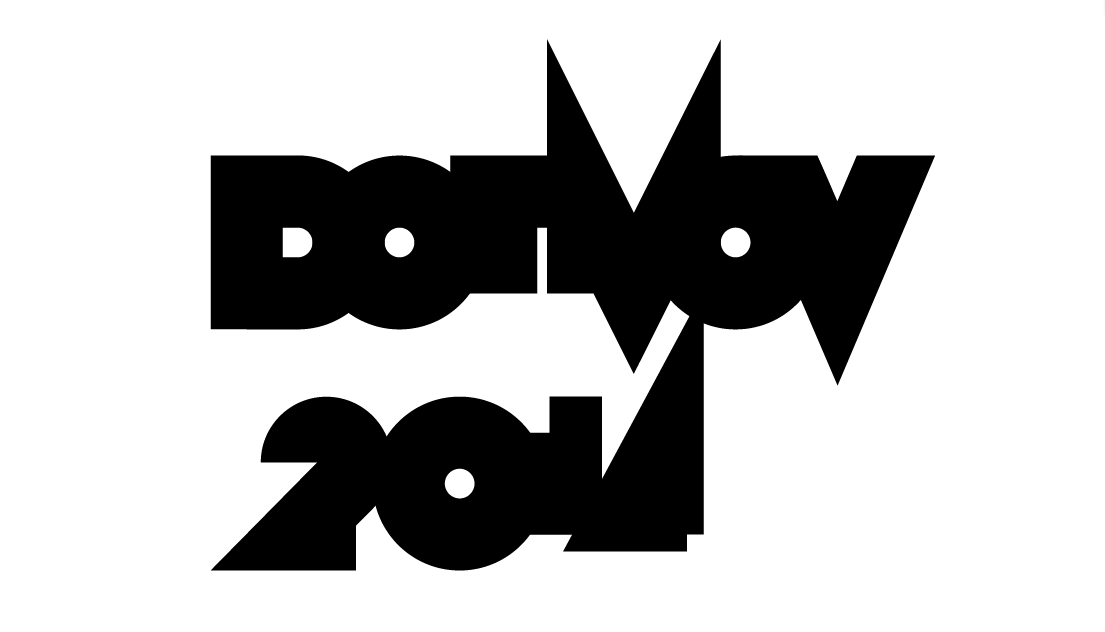 SCHEDULE
11/01 – 11/30__Sapporo, Chikaho Underground Walkway Kita 2 jo Digital Signage
11/01 – 11/12__Tokyo, Tokyo Cultuart by Beams
11/01 – 11/16__Kyoto, Cafe Independants
11/06 – 11/15__Osaka, Digmeout Art&Diner
11/17 – 11/27__Sapporo, MIRAI.ST Cafe
12/16 – 12/17__Fukuoka, Konya-Gallery
12/20 – 01/18__Shizuoka, ICN Space
01/18 – 01/31__Nagoya, Theater Cafe
01/21 – 02/14__Shizuoka, CCC
01/02 – 01/26__Osaka, Umeda Hankyu Department Store
11/13 – 11/16__Singapore, Centre for Contemporary Arts (CCA)
11/28 – 11/30__Hong Kong, Clockenflap 2014
12/01 – 12/13__Singapore, BooksActually
12/13 – 11/00__Antwerp, Cinemazuid
02/13 – 11/00__Stockholm, Uuder Bron
SCREENING PROGRAM Click image to see movie.


Stop the Show
01:00 | Spain/UK/Germany | 2013
Dir: Max Hattler
Max Hattler's "Stop the Show' is a short film produced using kaleidoscopic animation that delivers a powerful visual message to the international community on the need to put an end to global weapons trading.
The opening scene depicts bullets hitting their target, then flags of weapon trading countries unfurl on the screen. In an instant the audience is transported into the middle of a battle. Flamboyant graphics contrast with the vivid sounds of war, eliciting cries of admiration, but then suddenly, the screams and horrific sounds of war take their breath away in fear.
The impact of images is extremely powerful, the message is clear, it hypnotizes the audience; vivid images shock yet feed their imagination. Terror is inflicted on their consciousness as they begin to realize how the maniacs of war see things. Rather than using the typical advertising images found in conventional public service messages that tend to appeal to the emotions, this visual recreation of war using symbols and dramatic projection delivers a powerful and deep resonance that is not easy to forget.
Selected and commented by Ki Young Park (Sugarcube)


A Very Large Increase in the Size, Amount, or Importance of Something Over a Very Short Period of Time
02:16 | Russia/UK/Germany | 2013
Dir: Max Hattler
I've watched works of Max Hattler so far. I've been impressed by every excessive less-decorational minimal expression. This film is a kind of spiritual impressions to imagine the birth of creature and universe. The sound is also comfortable. This work makes us repeat to watch.
Selected and commented by Kenta Torimoto


Electric Dreams: Will Synthetic Intelligences Dream of Wet Sheep?
04:40 | UK | 2014
Dir: Tajinder Dhami
When anything is possible something doesn't need to be everything. I like the simplicity and the restraint, the repetition and the anticipation. I like the humour and playfulness.
Selected and commented by Ian Anderson (TDR)


Walking Follows Form
2:45 | South Korea | 2014
Dir: Jun Seo Hahm
Music: Sun min Hwang
All people and matters are strongly dominated by the "thing" whichever country or region all over the world we go. In fact, human body and thinking are also dominated by it. It is not only the law or order that we've made for a long time. It dominates animals and plants, any materials, and moon or even astronomical objects. It is gravity, which was discovered by Newton in the 17th century and clarified based in the law of universal gravitation. Gravity finished long history of the Middle Ages and criticized the spiritual existence, and started the Modern Ages. Modern natural science leads philosophy to the new field, and urges mathematics, physics, and art to rapidly develop.
Creation in the gravity-free space, PC monitor, achieved many great results in the many field including film and art. Meanwhile, expression which is alienated from our nonsensical and simple somatic sensation. " Walking Follows Form", a cute little piece of Jun Seo Hahm, directly influences us without barriers of any language, philosophy, and culture, and creates a conservative animation.
Selected and commented by Jiro Ohashi


Point
01:42 | UK | 2014
Dir: Matt Abbiss
Sound: Martins Strautnieks
Being disguised as illustration work, "POINT" is a video work such as the play of the drawing, so anyone would have a strange feeling to feel "love it" as you see.
It is in perfect harmony which such as sound, movement and touch of pictures are seemingly unbalanced. A unique piece that can be enjoyed from wherever we play, and no matter how many times we play.
※Other his works that are up to vimeo also are "love it!"
Selected and commented by Hideki Inaba


More Electric Ⅱ
04:15 | Japan | 2014
Sound&Dir Shusaku Kaji
This is a very simple but very powerful piece. I tend to get bored by a lot of abstract videos after 30 seconds of watching it. But this one pulled me in as I watch it more and more. Another successful key factor of this video is sound design. Very beautiful.
Selected and commented by Yoshi Sodeoka (c505)
SUPPORTED BY

SUPPORTING MEDIA
Creative Manila, designboom, IdN, Japan Design Net, Netdiver Mag, Revolutionar Magazine, Superior Magazine, TOKYO CULTUART by BEAMS, Web Designing, 登竜門, 10magazine
[Help wanted]
Inviting volunteer staff / pro bono for contribution and translation. Please
e-mail
to us.