The staffs of "MUSEUM," which is the cultural complex to promote the current creative scene in Hokkaido, pick out and recommend the latest news in monthly selected from "MUSEUM STORE" at 1st floor is a select shop of lifestyle design focused on fashion, "SOUVENIR HOKKAIDO" deals in products can be purchased, for example artworks, CDs and books by Hokkaido artists, and "Clark Gallery + SHIFT" at 2nd floor promotes and manages artists as the only one commercial gallery of contemporary art in Hokkaido. You could get exclusive information like some events at only MUSEUM, don't miss it!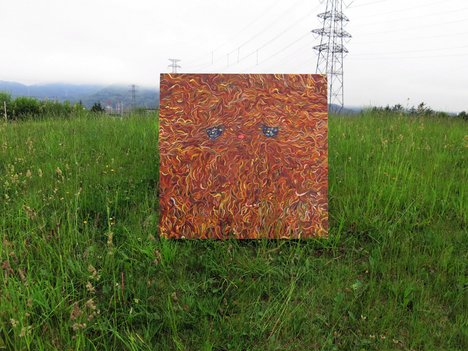 SHUUN EXHIBITION "ANIMALS"
SHUUN, who draw pictures with motif of the world and creatures that lurk in the non-daily and daily, holds his first solo exhibition "ANIMALS" at Clark Gallery + SHIFT. It attracts intensely the viewers that the variety of color schemes overwhelmed, scary and cute, the creatures that combine the eerie and charming, and the world portrayed is sprinkled with bold humorous and denseness. The first solo exhibition of SHUUN, says "I want to introduce successfully the creatures that appear in my world. Glad if viewers could interpret each interesting," is held till September 30th.
Moreover now his works are exhibited at the exhibition "MUSIC" with the theme of music at the Cross Hotel Sapporo (till August 31st) and the pop-up shop "Star Scenery" at Sapporo Art Park Museum Shop polaire.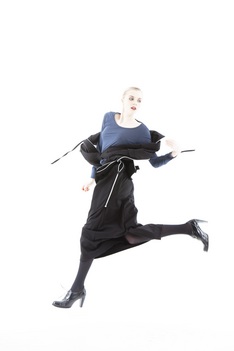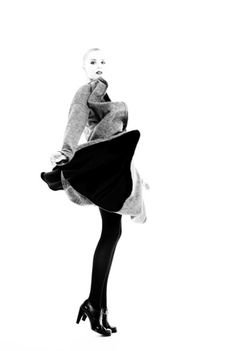 AYUMI.MITSUKANE "A/W 2014 Collection"
"ayumi.mitsukane" as a women's brand was established in 2008 by Ayumi Mitsukane, a fashion designer. The brand's concept is "new edge to the contemporary art." Whilst the air of the time, exploring the new ways of expression. Ayumi. mitsukane shanks it is her mission to present many astonishments, emotions and inspirations. It dwells to detail leading to ingenious cutting from the select of the fabric that the elements of the mode style which silhouette is main. We expect a consignment of her 2014 A/W Collection soon.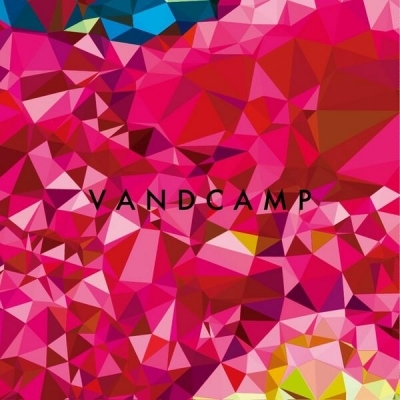 VANDCAMP
Now the album "VANDCAMP" is popular in MUSEUM STORE, which five new and cool track makers in Sapporo participate. You could listen to "Beach" by QRION, "Purple Pulp" by parkgolf and also Buddha house, DJ YEN and NInja Drinks Wine. QRION, a 19-year-old track maker has attracted attention in the electronica of the delicate sounds, and she captivated the audiences with parkgolf at "Creative Hokkaido" held in Taipei in 2013. I want you to listen to their newly original tracks written with all their might. They should be expected to take active part in the near future. Price: 1,200yen (tax separate). You can get it at MUSEUM STORE only in Sapporo!!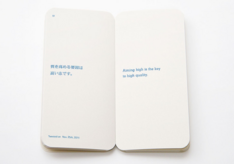 TAKENOBU IGARASHI "YELL"
It is the first book from "YELL TWEET BOOKS" project by TAKEO Inc,. which is the specialized trading company of paper. Creator's "tweet" on Twitter was carefully selected and recorded in the book of smartphone size. The first author Takenobu Igarashi is a sculptor and designer from Takikawa in Hokkaido. In this book, various ideas and tips to survive now as carefully edited to the theme "to see, to learn," "to work" and "the world of the inner and outer" from his tweets. It fits in the hand because of smartphone size.
Please receive Mr. Igarashi's "ale" on Twitter for the young creators to press their back, based on his own past experiences. Japanese-English bilingual, 128 pages, price: 1,000yen (tax separate).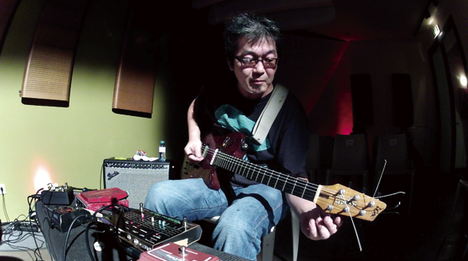 KAZUHISA UCHIHASHI "GUITAR & DAXPHONE SOLO EXHIBITION"
On August 17th, Kazuhisa Uchihashi who based in Berlin and Tokyo will performs at MUSEUM, after a long time. Uchihashi has versatile genius as a guitarist, composer and also Daxophone player, and has been conducting his rock-oriented powerful improvised band "Altered States" for 19 years with continueing to create his own new guitar music in solo as well as in "Altered States." It's the very chance to listen to such as his world of soundscape that transcends guitar. Doors open at 19:00 and play from 19:30, and advance ticket: 2,000 yen. Please check out more details here.
Text: Aya Shomura

[Help wanted]
Inviting volunteer staff / pro bono for contribution and translation. Please
e-mail
to us.