Disseminating the latest creative culture born in Hokkaido.
MUSEUM, which is our online magazine's new home of SHIFT and also the cultural complex to promote the current creative scene in Hokkaido, is opened in a renovated Taisho era (1912 – 1926) building in Sapporo on June 2014. The outer wall of historic is made by Sapporo freestone. Jun Igarshi, an internationally acclaimed and young architect based in Saroma in Hokkaido, has the store design about the shop, gallery, atelier, office and salon in the three-story wooden building. SHIFT has done the whole direction.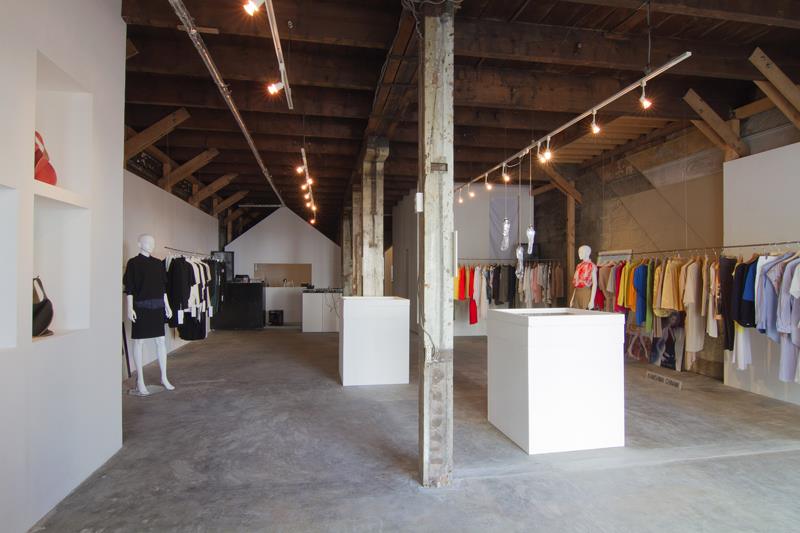 "MUSEUM STORE" at 1st floor is a select shop of lifestyle design focused on fashion. You could see Kamishima Chinami / YELLOW, Esther, Ai Komori, Midori Kambara, 24K, gla_gla, Asche Yamamoto, Kitote Corsak and so on, that are produced by creators and designers in or related to Hokkaido. Moreover BGM heard in the store is selected from compositions of musicians from Hokkaido.
The selection of goods "Souvenir Hokkaido" attached to "MUSEUM STORE" deals in products can be purchased at less than 10,000 yen (100 dollars), for example artworks, CDs and books by Hokkaido artists. It's the best suited that tourists buy for in memories, souvenirs and presents.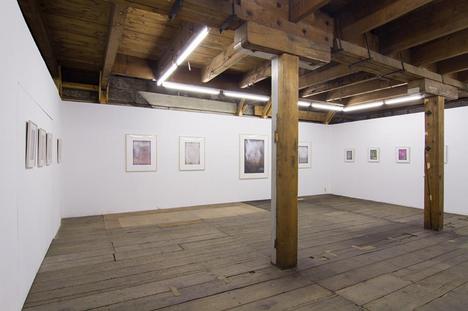 At 2nd floor, "Clark gallery + SHIFT" moved from Maruyama in Sapporo opened, with foundation of "MUSEUM." It houses the print collection of 1970 – 80's took over from Clark Gallery and promotes and manages artists as the only one commercial gallery of contemporary art in Hokkaido. Mainly the exhibition of contemporary art will be held at the gallery in monthly.
Behind the gallery space, we are promoting the construction of photo studio and co-atelier, to be a place for a new creative future.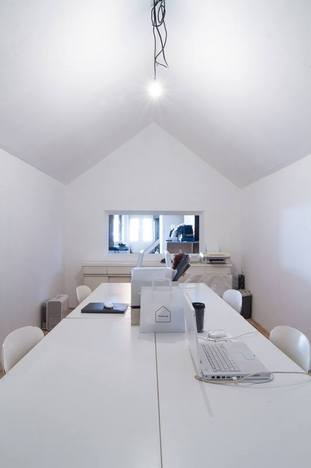 And SHIFT's office moved in "MUSEUM," too. Its white house shape is a symbol and logo of "MUSEUM," and the inside is a homey and cozy while the appearance is minimal.
24K's atelier and showroom is at the next to SHIFT's office, you could see the process of production about bags made by Ezo deer leather.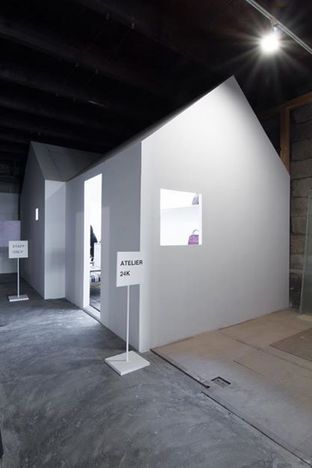 "All department stores will become museums, and all museums will become department stores." The facility name "MUSEUM" is derived from the words of Andy Warhol left behind. Actually in Japan, the boundary of "non-commercial and commercial" and "design and art" becomes ambiguous, but originally where on earth does it exist?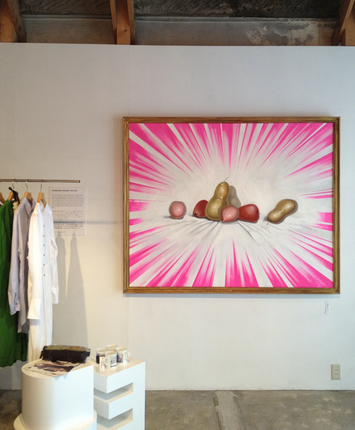 At the open-minded floor "MUSEUM STORE," design and art are on display and similar price tags are attached on them, it seems the original values of each stand out in relief. The visitors, are to enjoy shopping in an atmosphere extraordinary and to buy their favorite art, who could get rich lifestyle.
The opportunity of "MUSEUM" founded was "Creative Hokkaido," the project started from 2012 to introduce Hokkaido culture to domestic and abroad. Hokkaido is proud to be home to number of outstanding creators and brands, with many more budding creatives following their path. But unfortunately the field is poor in local. Even though it's excellent as a producing area, if the environment in which consumption is still untapped, many creators will be forced out of Hokkaido in order to realistically look for new markets where they can develop their career.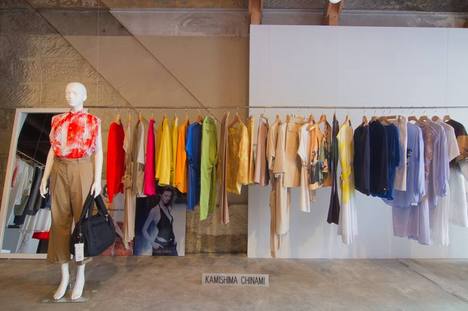 "Kamishima Chinami", whom was also the main visual in promotion of the 2013 Creative Hokkaido, sets up the shop at Minami-Aoyama in Tokyo while based in Hokkaido, and has been served continuously as a brand in Paris collection. Moreover, like "Esther," some brands are created which appoint young talented designers in region to professional and deploy a new manufacturing while fused with traditional sewing techniques.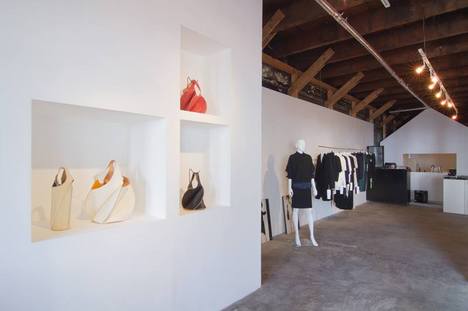 At the same time "MUSEUM" is the the launching point for disseminating the latest creative culture born in Hokkaido, it is expected as a base for creative business. Ivy seedings planted in the entrance shortly after opening will cover with green leaves the entire wall eventually. Combined with its growth, I want you to look forward to success in the future.
MUSEUM
Address: 6, South 3, East 2, Chuo-ku, Sapporo
Opening hours: 11:00 – 19:00 (Closed on Monday and Tuesday)
Tel: 011-596-7752
http://www.museum-store.jp
Text: Ayumi Yakura
Translation: Aya Shomura
Photos: Yoshisato Komaki

[Help wanted]
Inviting volunteer staff / pro bono for contribution and translation. Please
e-mail
to us.