NOT AGAINST INTERPRETATION: UNTITLED
"Interpretation must itself be evaluated, within a historical view of human consciousness. In some cultural contexts, interpretation is a liberating act. It is a means of revising, of transvaluing, of escaping the dead past. In other cultural contexts, it is reactionary, impertinent, cowardly, stifling." – Susan Sontag, "Against Interpretation"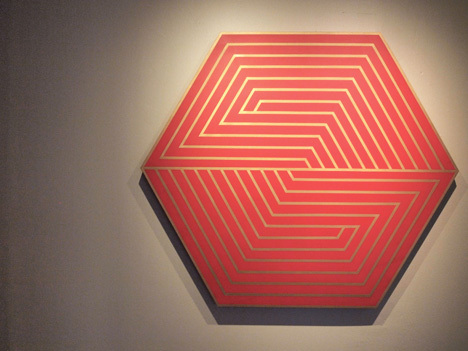 Anthony Poon's, Untitled (Octagonal – Red/Gold), C1970s
The second edition of the Singapore Art Museum's Not Against Interpretation series comes together as an exhibition that draws from a trove of the country's contemporary artists including that of Brother Joseph McNally, Anthony Poon, Tang Da Wu, Tang Mun Kit and Zai Kuning, amongst others.
Conceptualised as an experimental platform, the artworks of the exhibition are displayed without titles – instead, viewers are encouraged to leave their suggestions for each piece.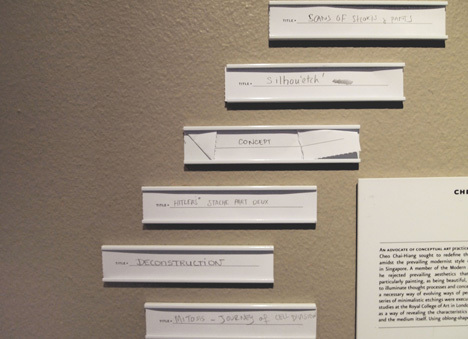 Engagement with exhibition-goers
With text being the medium that most artists choose to convey their ancillary thoughts and intention, the premise of Not Against Interpretation raises interesting questions about how art interacts with its viewer. By removing the tradition parameters put in place by the artist, how does the gaze of the viewer waver?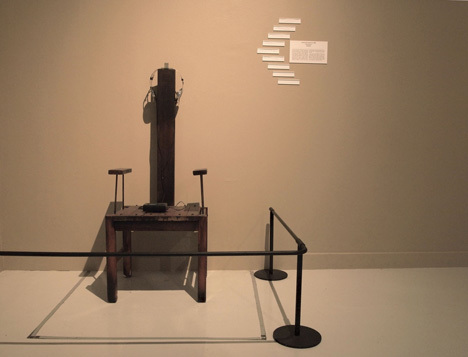 Ahmad Abu Bakar, Untitled, (Chair), 1992
In Ahmad Abu Bakar's untitled piece, a portable headset rests nonchalantly on what seems to be an electric chair. Many critics have been quick to establish the artist's intention of alluding to the island-state's capital punishment policy, however, Bakar has since clarified that his primary inspiration stemmed from the state of mental absorption that music casts upon its listeners – inadvertently putting the spotlight on the notional nature of art criticism.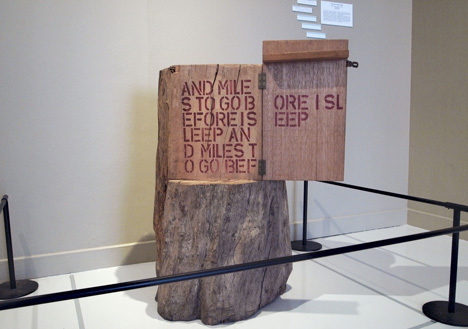 Cheo Chai-Hiang, Untitled, (Miles To Go Before I Sleep), 1987
Throughout the exhibition, the question surrounding each artwork's meaning veers towards two trajectories – the initial being a visceral interpretation and the latter being more conscious of the distance from the artist's world and a consequent recognition of possibly different worldviews. These multiple layers of meaning and interpretation become even more evident in Cheo Chai-Hiang's untitled piece which appropriates text within the artwork itself. A traditional washing board conjoined to a log of wood opens to reveal the last stanza of Robert Frost's poem, Stopping by the Woods on a Snowy Evening – the additional text, which in itself is open to its own analysis, further highlights the complexity and multifaceted nature of interpretation.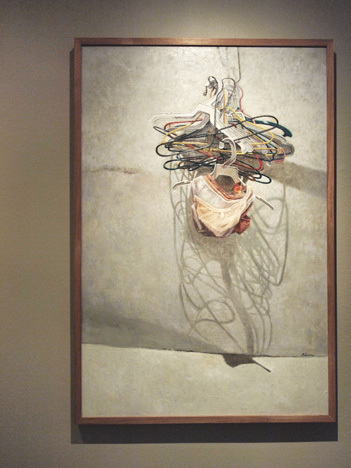 Angeline Choo, Untitled, 1988
Yet, even though the gaze of the viewer is of primary focus in this exhibition, the collective conscious from which thought and meaning draws is never in the shadows. Angeline Choo's untitled piece captures a still life moment in her family home where a tangled mess of hangers and undergarments cast a web of shadows against a wall. It is a sight that would elicit a smile from any public housing dweller in Singapore – evoking a memory or two that would involve laundry hanging off bamboo poles perched outside windows tumbling down, the lacy intimates of an unfortunate resident consequently becoming the object of fascination and mockery among impish children playing in the communal areas.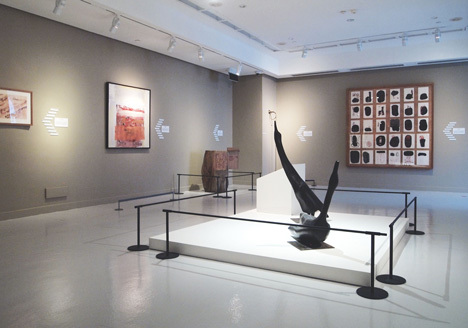 Exhibition view
Not Against Interpretation is a good shock to the art-viewing experience. Forced to step out of their comfort zone and delve into their own experiences to formulate an understanding of each art piece, viewers come away realizing the impact of social forces on an individual's consciousness and come face to face with the multiplicity of interpretation and meaning.
Not Against Interpretation: Untitled
Date: July 20th, 2013 – April 27th, 2014
Opening hours: 10:00 – 19:00 (Friday till 21:00)
Admission: Adults $10, Foreign Students and senior citizens aged 60 and above $5
Place: Singapore Art Museum
Address: 71 Bras Basah Road, Singapore 189555
Tel: +65 6332 3222
http://www.singaporeartmuseum.sg
Text: Rachel Alexis Xu
Photos: Rachel Alexis Xu

[Help wanted]
Inviting volunteer staff / pro bono for contribution and translation. Please
e-mail
to us.