OUT OF FOCUS: PHOTOGRAPHY
From 25 April to 22 July 2012, "Out of Focus: Photography" exhibition is opening at the Saatchi Gallery. This gallery has had great influence on contemporary art and represents many young artists. This photography exhibition features works of diverse perspectives and narratives of our contemporary lives. Throughout the whole building, artworks by thirty-eight different and remarkable artists are displayed and have been creating various debates. We can realize that they are concerned with issues relating to our modern life such as gender, sense of body and mind, memory, trauma, home and society. Traditional boundary in photography, such as fashion, documentary, advertisement and art, seems to become faint here.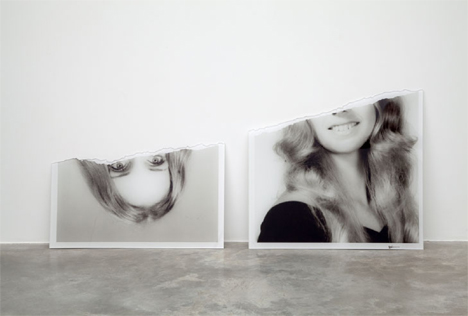 Untitled, Marlo Pascual, 2010 © The Saatchi Gallery
The text in front of the gallery shows "We do not use barriers or ropes to cordon off exhibits. Please respect the artists' work by not allowing children to touch". This shows the gallery's effort to avoid authoritarianism between the artwork and the viewers. In fact, there were no display approaches such as creating boundary and some works are just leaning upon the wall. The exhibition tries to show not only various contents but also different methods of expressing and exhibiting.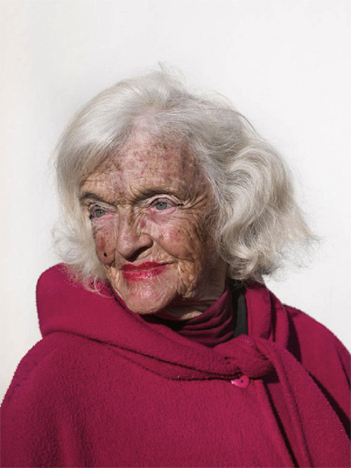 Anonymous, Katy Grannan, Los Angeles, Boulevard 11, 2009 / printed 2011 © The Saatchi Gallery
The exhibition starts with Katy Grannan's portraits, with an ironical title 'anonymous'. It is not hard to reaslise that the people inside the frames are unusual. Their appearances seem to be excluded from the mainstream. In the frames, the old homosexuals look lonely and a fat body lacking elasticity does not look charming. However, their uncomfortable appearances seem to have power to attract attention from the viewer. Her portraits allow the viewer to discover the fascination of photography by allowing them to read through their lives through the captured moments. The viewer can see the portraits as unreal as they seem too realistic.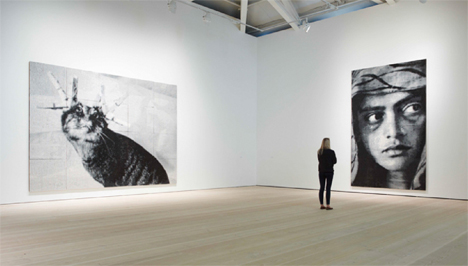 © The Saatchi Gallery
Following these portraits of Katy Grannan, various stories not only about people, but also geography, objects and culture aspects are unfolded. These images revealing message of life and tension in modern society lets the viewers join their concern as well.
When walking to the end of the exhibition, you can find yourself asking the question from the artists about reflection of our contemporary age. In the gallery and on their guide, it is difficult to find the information on the meaning of the title "Out of focus". It seems to be intended for the viewers to find out their own interpretation.
The artists who take part in the exhibition are David Noonan, Marlo Pascual, Mariah Robertson, Hannah Sawtell, David Benjamin Sherry, Meredyth Sparks, Hannah Starkey, Michele Abeles, Leonce Raphael Agbodjélou, Adam Broomberg & Oliver Chanarin, Olaf Breuning, Jonny Briggs, Elina Brotherus, Anders Clausen, Mat Collishaw, J H Engström, Mitch Epstein, Andreas Gefeller, John Stezaker, Daniel Gordon, Noémie Goudal, Katy Grannan, Luis Gispert, Matthew Day Jackson, Chris Levine, Matt Lipps, Ryan McGinley, Mohau Modisakeng, Laurel Nakadate, Sohei Nishino, A L Steiner, Mikhael Subotzky, Yumiko Utsu, Sara VanDerBeek, Nicole Wermers, Jennifer West and Pinar Yolaçan.
Out of Focus: Photography
Date: 25 April – 22 July 2012
Opening Hours: 10:00-18:00 (last entry 17:30)
Place: Saatchi Gallery
Address: Duke of York's HQ King's Road, London SW3 4RY
Admission: Free
http://www.saatchi-gallery.co.uk
Text: Nari Hong

[Help wanted]
Inviting volunteer staff / pro bono for contribution and translation. Please
e-mail
to us.