An ordinary mountain has become filled with art! An attractive event is held at Mount Rokko in Hyogo. Thirty-nine artists from various genres created artworks using notable points and scenic views of Mount Rokko. You can experience and enjoy these with your five senses. "Rokko Meets Art 2013" is among 100 art events held in Japan and organized only by private companies. The chief director is Hiroaki Sakamoto of Chokoku-no-Mori Art Foundation.
The event is held across whole region from Kobe city to the top of Rokko Mountain. You can climb up the mountain by cable car. The area stretches from Rokko Alpine Botanical Garden, to Rokko International Musical Box Museum, and to Mount Rokko Hotel.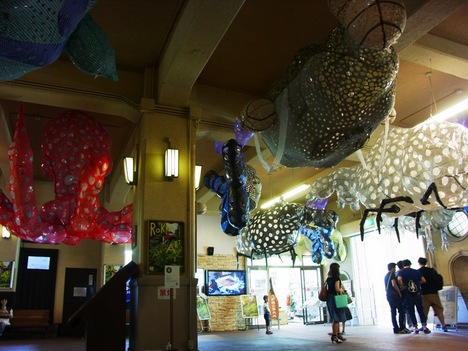 Kodue Hibino "Rokko no Yama no Ikimono : Animals in Mt. Rokko"
If you jump into the Rokko Cable Car, "Bugs in Mt. Rokko" by Kodue Hibino will catch your eyes. After arriving at Rokko Sanjo station, "Animals in Mt. Rokko" welcomes you. All of them are imaginary beings by Kodue Hibino, a successful costume designer. Cheerful animals lively greet you at the entrance of this art festival. You can also see them from inside the cable car at Rokko Cable Shita station.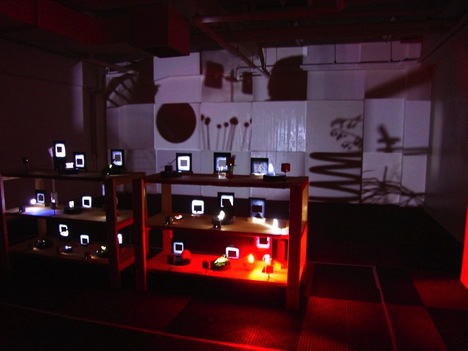 Ryota Kuwakubo "lost and found"
You can meet "Lost and Found" by Ryota Kuwakubo at Mount Rokko Country House. Its theme is an "lost and found of memories" where people recall or forget something while they take a look at silhouettes of daily goods, natural objects collected in Mount Rokko. Those objects are turning around on the small turntable, and their silhouettes are projected on the wall by illumination. The silhouettes are settled in the brain and express pieces of memories. Lost things, which you have not realize that you had lost, may be found here.

Hideki Iinuma "Untitled"
Somebody lying pleasantly on the grass is "Untitled" by Hideki Iinuma. This work won the special sponsor award. Using the fashion model as a motif, he created the work from the thinned wood of Mount Rokko. What is enjoyable of the work is the sense of incongruity between surrounding natural space and vivid color.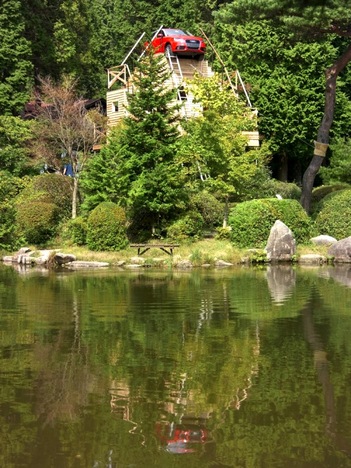 Osamu Kokufu "Driving over the Forest"
Stepping into the forest, you will see "Driving over the Forest" by Osamu Kokufu, which is used as the key visual of this festival. The artist introduces some surreal place where you can't go by car. If you switch the existence of the car to various things or phenomenon, you may find another way of understanding the work.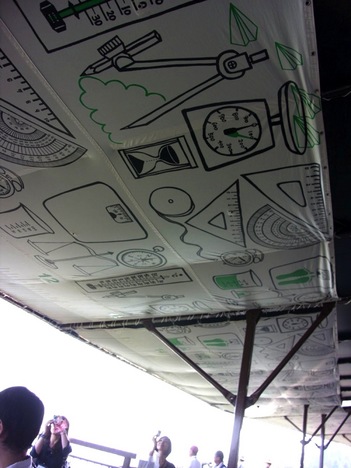 Eri Tomioka "Sky's scale"
There is "Sky's scale" on the vinyl roof of the Rokko Garden Terrace. This place is popular for its view and night scene. The artist decided the concept of measuring the sky by 14 kinds of various measures. You will discover that the scenery in front of you is constructed with various units like distance, quantity, volume, length, and so on.

Hiroshi Niiyama +Kobe Municipal High School of Science and Technology "If you were reincarnated as a Forest Green Tree Frog,,,?"
There is a dome in the Rokko Alpine Botanical Garden surrounded by abundant nature. This is "If you were reincarnated as a Forest Green Tree Frog,,,?" by Hiroshi Niiyama +Kobe Municipal High School of Science and Technology. This work won 2 awards in the festival. You can hear soft, natural sounds like frogs, the movements of the fetus, and rain in the egg shaped dome. The sunshine falls into the dome from the small hole in the top. It is the experience of being reborn from an egg.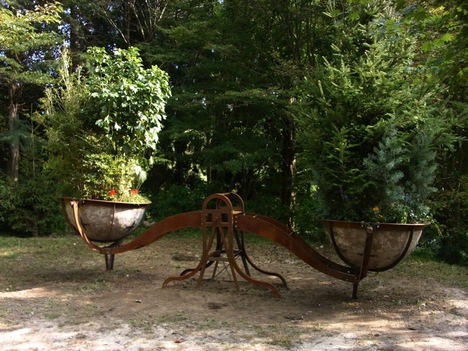 Kiichiro Adachi "LIFE BALANCER no.01"
Noteworthy young successful artist, Kiichiro Adachi produced the word "LIFE BALANCER no.01". Beginning from the concept "Life seems to have each weight", the artist succeeded to visualize the weight of life. Plants of both right and left sides are balanced, but the balance changes depending on the growth of each plant. It's interesting to see the comparison between this work and the view of botanical garden, which changes season by season.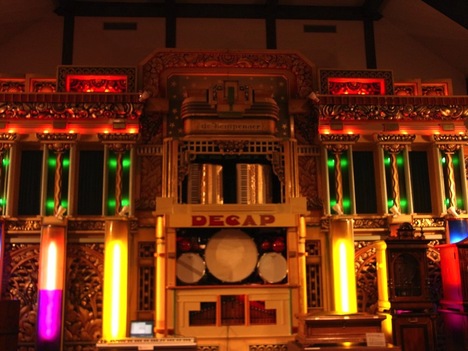 Maywa Denki "DECAP EVOLUTION"
Maywa Denki presents "DECAP EVOLUTION" in Rokko International Musical Box Museum. A huge, automatic playing organ made in Belgium in 1938 was arranged with the technique of Maywa Denki, and plays a mechanical version of a famous Japanese tune in the venue.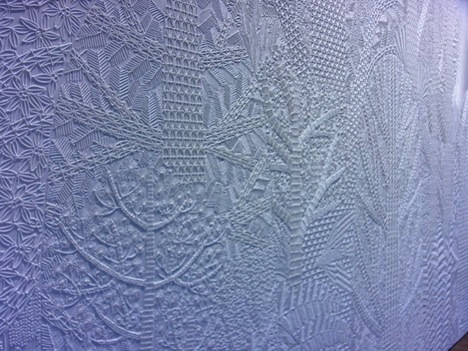 Ai Sasaki "Futatabi no Mori : the forest once more"
The installation in Mount Rokko Hotel "Futatabi no Mori (the forest once more)" by Ai Sasaki is a drawing made with royal icing sugar on the whole of the wall. It is very white and sensitive. What exists there are a view of the world like that in the hearts of people and the quiet space that meditation produces.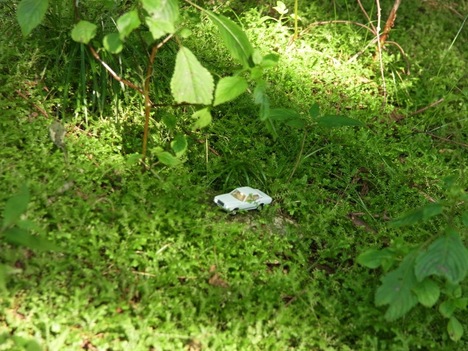 Ryosuke Imamura "Event of the forest"
Although there are many artistic works in this festival, the director Sakamoto told us "We would not set a theme." Art is a principal and also a supporting actor. He intended to make the attraction of Mount Rokko itself stand out by the power of art. From his thoughts the artists apparently got used to the nature of Rokko Mountain and enjoyed their creation. Live performances title as "The Theater" have started newly in this year. This festival is held from early autumn to late autumn. Let's visit Mount Rokko to enjoy the art and changing nature.
Rokko Meets Art 2013
Date: September 14th – November 24th, 2014
Opening hours: 10:00 – 17:00
Place: Rokko Garden Terrace, Rokko-Shidare Observatory, Mount Rokko Country House, Rokko Alpine Botanical Garden, Rokko International Musical Box Museum, Mount Rokko Hotel, Rokko Cable Car, Rokko Hilltop Gallery, Hotel de Maya (satellite venue)
Tel: 078-891-0048 (10:00 – 17:00)
http://www.rokkosan.com/art2013/
Text: Chiaki Ogura
Translation: Fuyumi Saito
Photos: Toshiaki Sakai

[Help wanted]
Inviting volunteer staff / pro bono for contribution and translation. Please
e-mail
to us.