Horacio Petre is a passionate illustrator. And apart from being a great translator of the world that surrounds him, Petre (as he likes to call himself), is someone completely aware of every little details that come before his witty eyes.
His characters seem to be animated mutable creatures. They keep moving as you look at them, in a rhythmical dance that Petre fully captures with colorful lines.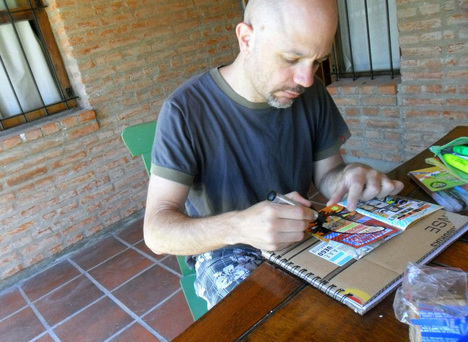 How did your career start?
I graduated as a graphic designer at the UBA in 1998, but since 1997 I´ve been working in a studio. Since 2000 I have my own studio of design and illustration.
I was trained with Maria Luisa Manassero, between 1983 and 1989. It was a workshop for adults that I found at my tender 16 years old. It was a very hard and disciplined work, and I am infinitely grateful. Every time I take a pencil, a brush or the mouse, I always remember my teacher.
I started painting and drawing steadily at 19 and since then I participated in several group shows and a couple of individual exhibitions. I did not take the reviewers path, or connect the right people, all of which led me to have my work in a very discreet place.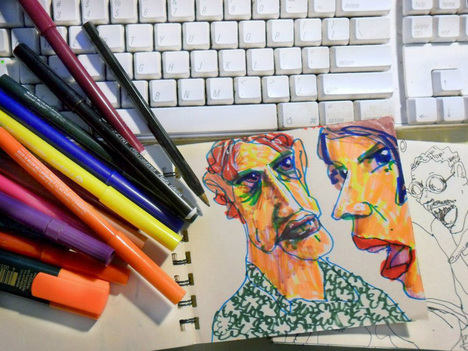 Which where the highlights of your career so far?
Graduating as a designer was an important milestone.
In 2002 I published an illustration for Radar (a newspaper section), and after that designer Alejandro Ros sent me a very complimentary mail congratulating me.
Another high point was having published several illustrations in the article about Charly Garcia, in Orsai Magazine. The following year I made an exhibition in Orsai bar, where I met Horacio Altuna and Rep, and they made some very interesting comments.
Now I'm about to publish my book of drawings in notebooks … Carlos Nine wrote the prologue. Although the book is still in print, I already feel that this is the most exciting moment of my work.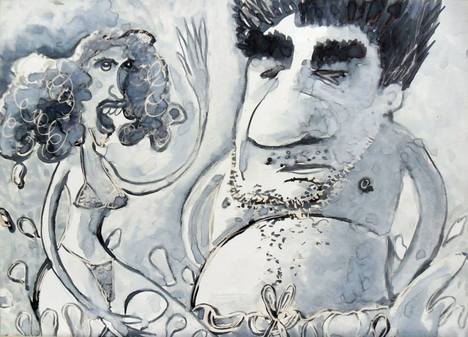 What inspires you?
I´m easily inspired. Let´s say everything works for me! I never had the time or a comfortable space to work, nor quality materials. Therefore, to draw and paint in my life were almost a kind of counterattack to a rather hostile and selfish world…
As my complications were always very specific, I think I never felt distressed by the lack of inspiration.
I'm inspired a lot by cityscape, drawing of human figure, from the classic nude to the faces of people in any bar or subway …
I am inspired by the world of ideas or emotions. I like very much any social gathering, they are to me a virgin forest impregnated of new smells, colors and motives.
I get inspired by another person, over all. Creativity, wit and sensitivity in others lighten me. And music inspires me a lot. Probably of all the arts, it´s the one I enjoy most, although I´m not a musician.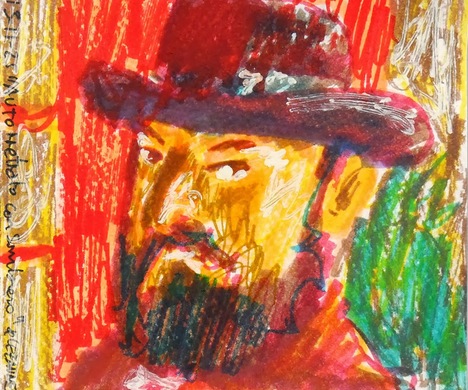 Please tell me about your Project "Drawings in notebooks"
Like I told you, it was always very hard for me the possibility of having a place of suitable dimensions, with consistent materials and the necessary time to unleash my plastic side…
For this reason, in August 2010, I decided to have always a notebook beside the keyboard and mouse on my desk design.
The first drawings were somewhat fearful, clinging to clichés … but slowly a new air was coming through the pages. There were new ways to carry strokes, fill the sheets, work the planes …
A few months later I didn´t have to remind me to draw, because the lines came out alone, the drawings appeared in my head at the least expected moment, they were assembled in my hands, they took me out and returned me back again into my daily becoming.
I drew with pens and markers, always in black and white. A few months after I started using colored markers, which gave another dimension to my work … Later came the street notebooks with notes about the surroundings, influenced by sketchers to whom I got close through internet.
From 2011, I started attending Bacanales, a place that had a jazz band playing while a model posed for the artists. In 2012 another place appeared with the same mechanism, Drawing Jam, so I went to both places and started drawing nudes in other notebooks.
My notebooks and markers were like some garment with which I travel the world all the time.
While I was drawing this way, I felt it was not a small job or a draft of something else, but that it had a value in itself. And I also felt that in terms of plastic it had been transformed into my most honest current project, a sort of modus vivendi that leaves its mark on these scribbled pages, through which I escape from my everyday life and at the same time helps me build it.
During 2013, I mentioned the possibility of doing a book with this to Daniel Wolkowicz. Then we met and began to prepare the book that is already fully designed, ready to go to press. Last January I had the audacity to ask a prologue to Carlos Nine, whom I knew personally for some little time, but that was my teacher (and many of the artists of my generation) through its publications since the eighties to today. The happiness of having his prologue and generous enthusiasm from someone so admired, I must admit, left me a little in the air for a few weeks this summer.
The book comes out in late April 2014, and the publisher will submit it to the Book Fair.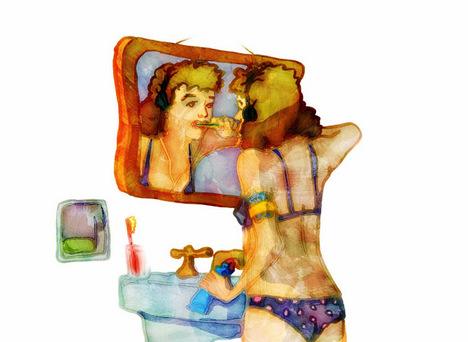 What would you like to do that you haven´t done so far?
From an artistic point of view, I´d like to live exclusively from my creative work without principals. So my own projects and ideas serve me as a profitable profession.
Beyond art: I want to travel around the world.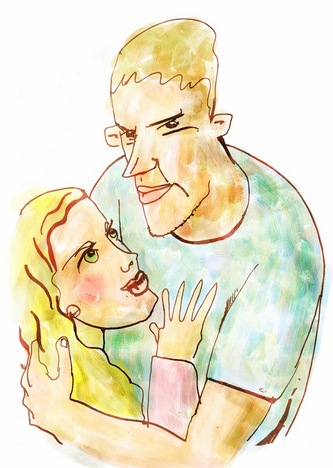 Which are your artistic influences?
In drawing and painting: Carlos Nine, Egon Schiele, Carlos Alonso, Francis Bacon, José Muñoz, Scafati, Fayó, Crist, Georg Grosz, Gary Panter, Van Gogh, Rep, Chaim Soutine…
In other arts, I was always fascinated by the films of Orson Welles and Terry Gillan and novels of Piglia, Osvaldo Lamborghini and Michel Houellebecq. But of all the arts, music is the one that fascinates me the most. Frank Zappa is perhaps the artist who I fully appreciate. His playful but disciplined attitude, his madness and intelligence simultaneously but mostly its eclecticism, which led him to use the most diverse genres and formats to create his own voice and his own world view, are fascinating.
Other musicians such as Stravinsky, The Beatles, Spinetta, Charles Mingus and John Zorn are a source of daily inspiration in my life and my work.
While Petre keeps travelling the world with a bright hopeful smile crossing his almost childish face, we can´t help but wishing him the happiest of journeys.
Text: Gisella Lifchitz

[Help wanted]
Inviting volunteer staff / pro bono for contribution and translation. Please
e-mail
to us.